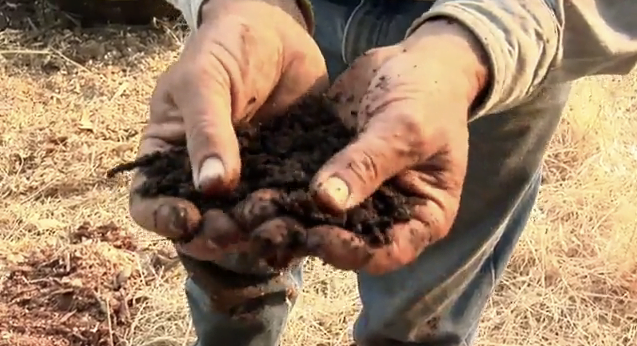 Have you seen this movie trailer for "Dirt"?  Apparently it's been out for a while, but I think it's only slowly moving around the country, as smaller budget movies often have to do to gain momentum.
The topic of dirt fascinates me. 
If our dirt is void of nutrients, then the food we eat that was grown in that soil, or the animal foods we eat that ate the plants from the soil, is going to be void of nutrients.
Only organic, sustainable farming can preserve soil quality, and ultimately preserve our health.  Current conventional farming practices rob the dirt of nutrients, rob us of nutrients, and rob the earth of dirt!
The following videos and links below explain more: