Meet my friend, Chris Kerston, from Chaffin Family Orchards.  Chris is living the dream, but some days there's so much to do that it's easy for him to forget that.  (Sound familiar?)  The longer I know him, the more I'm amazed at how farming these days is so much more than that; Chris is also a savvy businessman, and today he'll share the whole scoop with us, the good and the sometimes not so good.
And by the way, he was the first one who told me about a disgusting little 'delicacy' called, Rocky Mountain Oysters (people really do eat these), and he also told me about pizzle sticks, which apparently is a treat for your dogs, thank God.  (If you were eating your breakfast while reading this, I sincerely apologize.  I'm curious how many of you already knew about such things?)  Yes, these are the types of fascinating conversations he and I get into…
You'd think that I'd be afraid to open a box on my porch from this guy wouldn't you? 
But thankfully I braved through it, because look what he sent me this week! Naval oranges and mandarins and olive oil and persimmons and pomegranates, ahhhhh, what heaven for this Michigan girl, I tell you!  Everyone knows that Chaffin Orchards grow everything not just organically, but sustainably, which means their soil is loaded with nutrients, so everything they sell is also loaded with nutrients.  I loooove their olive oil because it's a world away from what you get at the store (more about the differences in this post).  It's full of antioxidants, has a mild buttery flavor great for making homemade mayo, and is so good for you!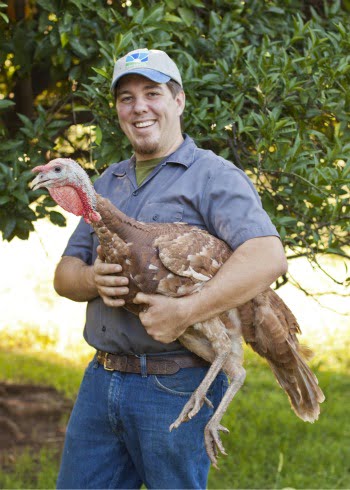 Here's my interview with Chris, where you'll learn all about the life of this businessman/farmer…
This is a bit lengthy, but Chris is a great writer and I couldn't cut any of it out, so this is for all of you die-hard Real Foodies out there.  🙂
1.  First, can you tell us about where you grew up, and was it on a farm?
I grew up in southern California in a suburb north of Los Angeles.  I was about as ecologically illiterate as someone could be.  I had no sense of where my resources came from to feed, clothe, or house me.  When I was 13 years old, my folks and I moved to a rural property in Northern California, east of Sacramento in the Sierra foothills.  In high school I met Katie, the woman who would become my wife.  Her family had a ranch and I fell in love with the lifestyle, how grounding it was, and the overall connection to nature.  Katie and I started buying cattle together after only a few months of dating and ran a herd of our own for about 8 years.  Right out of high school we got married and, in addition to caring for our own cattle, I started working full time on other ranches doing everything from feeding, fixing fence, managing records, profit loss analysis, and direct marketing.  I became the youngest-ever member on our local cattlemens board which had been around for nearly 60 years I believe.   In college I studied marketing and agriculture and got my degree in marketing with a focus in digital selling.  I had secret dreams of being a food marketer but didn't really even understand how and if such jobs existed.
2.  How did you become a farmer passionate about Real Food and Sustainability?
I've been very passionate about this lifestyle from the start.  My mom is in upper management at  a big fortune 500 company and as a manager's kid I was offered a fast track program which would give me summer employment through college with the promise of a $70K a year job within 5 years of graduating.  It took a lot of courage to turn down, but it just wasn't what I wanted to do.  So I was very motivated to be successful in ranching.  I took every odd job I could get as paid education.  I worked for a few years training animal science and veterinary students at UC Davis how to handle livestock, give shots, brand, castrate, etc.  It was surprising to me how many university students, even the ones from working ranches, had very little practical experience.  Most weren't encouraged by their parents to do hands on work but rather to just raise jackpot (show) animals and then graduate from a university to get an ag business job i.e. corporate desk job.
At this time in my career I believed the greater propaganda of industrialized agriculture and didn't really understand terms like 'organic' or 'grassfed'.  I was well connected with a local cattle broker who turned me onto all sorts of different types of work.  He and I did a job that took place at a moderate sized feedlot for a few days.  It was touted as one of the nicest feedlots in the country, but I couldn't get over how much I didn't enjoy being there.  At night when trying to fall asleep I couldn't get the sound of buzzing flies out of my ears.  I knew that if I didn't know things were as bad as they were that consumers didn't stand a chance.
I started interning for a very forward thinking University of California County Livestock Advisor who is widely recognized as being a pioneer in bringing viable grassfed systems back to family ranches.  Not long after, at my local library, I picked up a copy of Joel Salatin's "You Can Farm."  As a first generation farmer, not having a family history guiding me or hindering me, Joel's book said everything I thought in my heart was possible, but doubted since I hadn't really seen anyone else doing it.  I changed my tactics and strategies pretty quickly and started looking for different kinds of work. I also got really interested in old pre-WWII, pre-green revolution, ag books/manuals.  I wanted to learn how more self sufficient generations would have had to grow food.  I noticed that every farm mentioned before about 1940 seemed to have both livestock and crops.  There was an integral symbiotic relationship that existed in a system where the livestock could eat any crop waste and their manure could go back on the field to fertilize next year's crop.  I immediately became more committed to further diversified systems. I was ready to go anywhere in the the country to find a farm that was integrating crops and livestock together, on a viable scale, in a permaculture type fashion.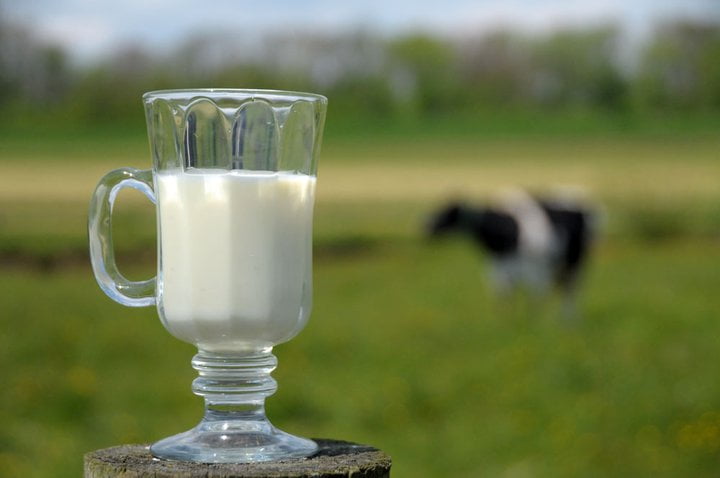 At the time I was a student at California State University Chico.  The dairy at the school farm had been closed for over a decade as milk was no longer being seen as a viable commodity and fewer and fewer students wanted to learn about it.  However, professor Cindy Daley changed all that by opening the first organic dairy on a university in the western half of the country.  To commemorate this event she hosted an alternative farming seminar with speakers Will Winters (former holistic veterinarian and famous beef cattle consultant) and Jerry Brunetti (dairy cattle consultant and alternative farming specialist).  These guys started talking about the healing power of raw milk (which I had never heard of) and Weston Price meetings (another foreign concept at the time).  Dairymen from around the country had flown in to commemorate the dairy's opening and hear these two guys speak.
For 3 days, Will and Jerry blew my mind, opening doors to ideas I had never dreamed possible.
I remember when two of the conference attendees from Washington took us aside and in a very speak-easy fashion, opened a cooler of raw milk, and offered us some.  Both my wife and I, who at this time was pregnant in her third trimester with our first son, were a little nervous about trying the stuff.  But we did and we loved it!  On the last day of the conference I met a couple who had a local farm just outside Chico.  They told me they had a mixture of grassfed livestock, and mixed orchard crops.  I figured they were just a well diversified backyard-size operation.
Not long before this I had taken up employment at a local mushroom farm, Mushroom Adventures, that shipped grow-your-own mushroom kits all over the country (they're actually really cool if you want to try them).  The busy season, however, had ended and I was laid off.  I had a newborn now and no employment — not a great combination.  The extension agent who I had interned for was hosting a grazing conference that I attended.
Who ended up sitting next to me, but the local couple, Kurt and Carol Albrecht, that I had met at the dairy conference.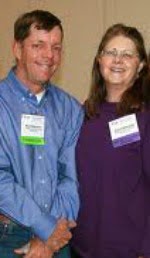 During the introductions, they explained to me that they had just taken over full control of Chaffin Orchards after Carol's dad had passed away and that they were striving to dovetail their livestock and orchard operations.  They explained they were raising grassfed beef, lamb, goat, pastured broiler and layer chickens, heirloom stonefruits, citrus, and 100 year old olive trees.  Carol went onto explain how the livestock work in the irrigated orchards to provide land management, increase fertility, and decrease labor inputs.  She explained that the sheep and cows do the mowing.  The goats prune the olives and handle invasive weeds.  And the chickens debug and fertilize.  My jaw hit the floor impressed by all the layers they had begun to seamlessly weave together.  When they told me they had 2,000 acres I about passed out.  I knew this was the place I had been looking for.
I approached them about employment, and they said they had been looking for help with marketing and selling, and wanted someone who could help them build a stronger online presence.  I started as a part time project manager, then was promoted to director of marketing.
3.  Are you part owner of Chaffin Family Orchards?
I have been with Chaffin for over 4 years now and I'm now actually a farming partner, which means that I don't own any of the land, but I'm a partner in our business ventures.
4.  Can you tell us about your family?  Do you live on the farm?

My family moved onto the farm this year.  We're living in the oldest house on the farm, which is nearly 100 years old.  It's a two story home with a large screened wraparound porch on the second floor.  The whole house is composed of 18" thick concrete walls.  I've been slowly remodeling it and updating it as time and money permit.  It's nice to only be a few minutes away from the family at any given time.  Now that we have our second child on the way, a little boy due in April, it'll be even more convenient to be so close to work.
5.  What is a typical day like for you?
Here at Chaffin Orchards we have no typical days.  We run a skeleton crew of just 8 people.  Two work in the orchards, two work with the livestock, two work in the office, and we have one part time employee that cares for our chickens, and one part time employee that works farmers markets for us.  We can all do each other's job in case someone is gone, and we often all work together on big projects. Every few weeks the routine adapts with the changing seasons.  Different crops and animals require different care that changes throughout the year.  I have to not only be on top of what we're doing now but be checking on upcoming crops and tasks, making sure we're always prepared to move forward.  As time goes on though, I find myself spending more and more time in the office with administrative tasks.  I often have meetings in town, I sit on a couple boards, or I'll have appointments with local business affiliates.  I put a lot of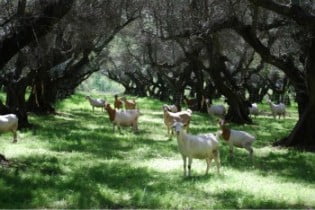 effort toward building synergy between like-minded enterprises and ways to share resources with other local businesses.  In addition, I usually spend 3 or 4 hours each day interacting with customers either in person, through email, or on the phone. As we get busier and busier each year though, I prefer email because I can often do that late at night when everything from the day has settled down and the family is in bed.  I also have to do a fair amount or reading and research to stay abreast of what's going on in the industry.  I'm constantly trying to find new ways to enhance this property, what we offer, and how we can better serve the community.
The beauty and struggle in farming is that it's a constantly evolving enterprise.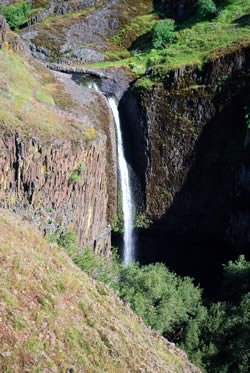 You never have it all figured out and when you think you do, nature throws a curve ball your way.  It's a very humbling and grounding business.  There's a component to this kind of life that's not fully identifiable but still very real, and almost spiritual.
When your livelihood is intrinsically dependent on nature's rhythm's, you can't help but recognize how small we really are, and how little control we have in a much more vast, powerful whole.
6.  What do you grow/raise at Chaffin?

We have 50 acres of stonefruits, 50 acres of citrus, 200 acres of olives, and 1700 acres of rangeland.  Our ranch comprises about 3.5 square miles.  Very few farms, even in California, grow year round.  But this farm sits in a beautiful little micro climate, a warm pocket, sometimes referred to as a banana belt, that rarely sees a
hard freeze.  We grow fresh fruit that's handpicked 365 days a year. In the summer we grow apricots, cherries, peaches, and nectarines.  In the fall it's figs, avocados, pears, pomegranates, and persimmons. The fall crops are smaller by design because that's when we start to harvest olives for canning and home curing.  And in winter it's mandarins, oranges, grapefruits, lemons, and olives for olive oil.  We sell nearly everything we produce directly to the consumer.  We have no brokers.  We've been in our local farmers market for just shy of 30 years.
7.  What's your biggest frustration with farming?
I'm a bit sad that as my career has evolved I'm spending less time in the field.  Unfortunately though, it's often easier to pay
people for skilled labor than it is to hire skilled management.  So, even though I started for my love of being outdoors, working under the sun, I find myself spending more and more time just keeping this whole machine running.  Though I miss spending as much time in the field as I used to, I'm deeply driven by the hope of steering this ship toward broader horizons and seeing how all the pieces might fit together to get us there.
8.  What's your greatest joy in farming?
I'm given the most hope when this place inspires others to think outside of the box, to show them that alternatives exist.  A huge amount of our time here is dedicated to education.  We try to create as many opportunities for the next generation as possible.  Hopefully by this upcoming summer we'll have a live-in internship program going.  The local college is even talking about accrediting our program.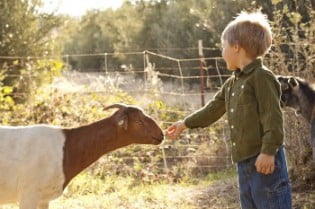 I also love raising my son out here.  
He's only 4 but he asks me everyday about what we're growing and he loves to help me whenever he can.  We go on little nature hikes, do chores together, and in the summer swim in our reservoir.  Just seeing him grow up on this amazing property makes all the other potential struggles we face worthwhile.
9.  How can we as the consumer help you, the farmer?
Vote with your food dollars. Buy direct from the grower whenever possible.  It really does make a difference.
I believe that many of society's ills are solved by supporting your farmers directly. It's great to see the local, organic, health movement grow.  But there are two growing extremes that concern me.  Consumers are demanding higher and higher quality food products while at the same time demanding that it get cheaper and cheaper. While there are some aspects of alternative agriculture that scale up and get less expensive as the movement grows, the reality is that if you're demanding
fresh, artisanal, beautiful food production it has to be more expensive than subsidized, petroleum-based, impersonal, factory food.   And not just a little.
I personally feel that to solve this country's economic crisis, health epidemic, and declining environment, that most families need to double their food spending.  
Modern American's have a cheap food culture that runs deep into our core, but the rest of the world typically spends a much higher percentage of their income on their food.  I know it's a big cultural shift and will require some sacrifices, but buying higher quality food direct from the person who grows it addresses so many issues at once.
I really believe that the relationship that is created when an eater buys from the grower, is one of the strongest, most democratic, and powerful relationships that can ever exist.
As a family man though, I know what it means to spend more when living on a shoestring budget (remember I'm a farmer, poverty is no stranger to this occupation).  But I believe it's an investment in our own fate, as well as an important endowment of the world we leave our children.
10.  Don't you love this guy?!  Chris, do you do any public speaking?  If so, what topics do you like to speak about?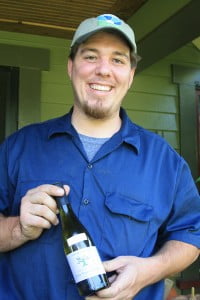 I'm on the road about once or twice a month speaking to either farmer groups or concerned consumers.  I thrive on networking with others and I love getting to share our little piece of the puzzle.  Groups I have spoken to have ranged from just a couple dozen people to over 700 people.  Public speaking is a little intoxicating.  It's such an incredible high when an audience is engaged and interacting with the speaker.
THANKS CHRIS!!!  Here's one more gorgeous shot to leave you with: