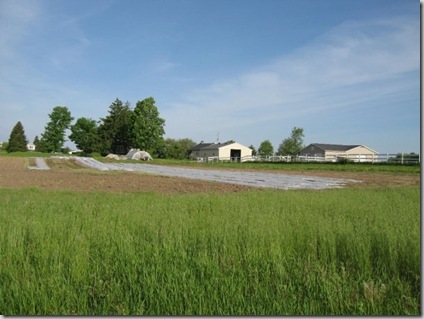 Why buy local and organic food? What is "Sustainable agriculture"?
Since this is a Rookie Tip after all, I'll keep it simple: when you are shopping for food and have two choices in front of you, always pick the one that is local, and preferably organic, if you can afford it and when you can find it.
What is Sustainable Agriculture?
This link has an introduction to

Sustainable agriculture

, but the official definition is this: Sustainable agriculture is a way of raising food that is healthy for consumers and animals, does not harm the environment, is humane for workers, respects animals, provides a fair wage to the farmer, and supports and enhances rural communities.
Why Local?
Anytime you're decreasing the steps between the farm and your table, you'll not only help out your local farms, but you're food will also have a higher nutritional value.
Why Organic?
photo by Annia316
FOODS/PRODUCE RATED MOST HEALTHY TO LEAST HEALTHY:
Organic and local – not always easy to find, so when you see it, snatch it up!

Local, but not organic – this is what I can usually find the most of at our farmer's market in the summer. Surprisingly, there are still not as many organic growers as I'd like to see.

Organic, but not local – sadly, this is mostly what we eat from the store all winter…but I'm canning more this summer!  (Read this great post from Kristen about Why organic isn't enough.)


Not local OR organic

– but if this is all you can find, eat fruits & veggies anyway – see the pocket sized chart below for which are OK to buy conventional and which are not.
(UPDATE) I need to add one exception: For meat and dairy products, the most important thing is that it is from grass-fed animals.  For example, Kerrygold butter is from Ireland (hardly local), is pasteurized (not ideal), and not labeled organic, but it is grass-fed so it has many more vitamins.