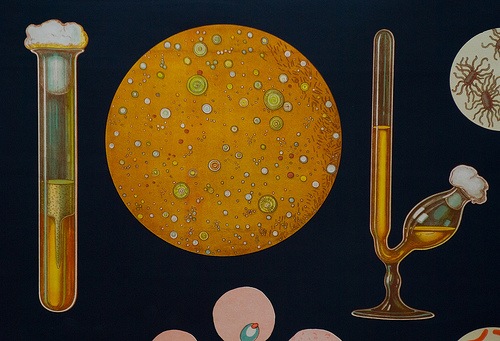 This topic fascinates me, and I can't wait to find out if it gets you going, too…please comment below and tell me what you think!
I first posted a little about this after hearing Karen Lubbers (she owns the farm where we get our raw milk) speak at the Deidre Currie Festival:  Milk Comes From Cows Not Beans.  If you haven't read that post, be sure to take a look, she brought up some very interesting points, and here are a few of her comments that relate to what really causes disease…
If you start looking at your pasture, you start looking at your soil. Soil feeds the grass that feeds us. We can mask it with fertilizers and pesticides, but masking only delays problems.
We have lost the ability to understand our dirt. If we kill our bugs, we die.
My experience with the medical profession tells me that they don't get the soil connection at all – if our dirt is healthy, we will be healthy.
The germ theory of illness dominates western medicine
In the mid 1800's there was a huge battle between two competing paradigms:
1. The "germs cause illness" movement led by Louis Pasteur. (His work led to dairy pasteurization.)
2. The "disease is caused by failure of the immune system" movement led by Claude Bernard. This debate was huge in its time. It turns out that Pasteur had financial connections and a dynamic personality. Toward the end of his life, he said that he thought Bernard was right: the microbe is nothing, terrain is everything.
The doctor of the future will give no medicine, but rather will teach lifestyle and diet – the cause and prevention of disease.
All this was brought to mind anew recently when reading this book by Ramiel Nagel:
Healing Our Children: Because Your New Baby Matters! Sacred Wisdom for Preconception, Pregnancy, Birth and Parenting (ages 0-6)
Read this great excerpt:
"A Paradigm of Personal Responsibility…During the time of Mr. Pasteur, there also lived another French scientist by the name of Antoine Béchamp.  He believed…yes, hold your breath here…that germs do not cause disease. Rather, he believed that germs exist and evolve in relationship to the changing conditions of the ecosystem in which they live.  In other words, it is the unhealthy environment inside your body that creates sickness by providing the fertile ground on which germs can mutate into harmful forms, and do so in response to their environment.
But surely, you may be saying, the germ theory must be correct.  It has been in application for over a hundred years now, giant corporations make billions off of its tenets, our medical establishment is based on it, and it is taught in schools and reported about in the media.  Consider the fact that even Mr. Pasteur is said to have admitted on his death bed that 'the microbe is nothing:  the terrain is everything.'"
What is "the terrain"?
The terrain is our immune system, which lies in our gut, or our intestines.  If we maintain a healthy immune system, we don't have to worry about things like the Swine Flu, and if we do catch something, our bodies will fight it off fairly easily.  The ways to get and keep our immune system healthy (including eating foods grown in healthy soil!), are not always easy to implement, but as with everything, it's a process, just try to do better all the time.  Take baby steps – our bodies are an amazing creation and if you work with it and treat it well, even by making little changes for the better, it can make a huge difference in your long term health.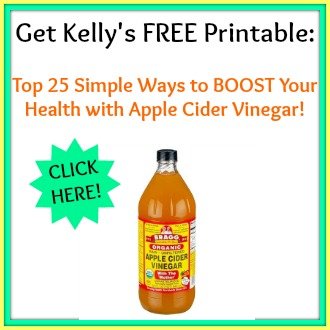 Photo:  ThomasR9