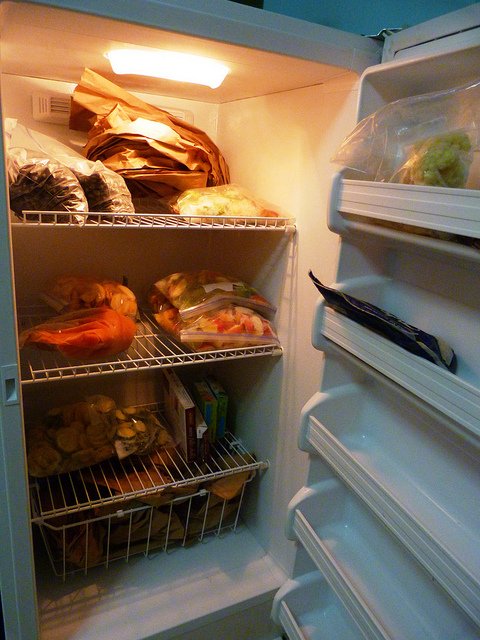 Stocking Your Pantry and Freezer
Unless you're like my friend, Lyn, who plans her meals two weeks in advance, stocking your pantry and freezer properly is something we all really must do to keep on top of the whole, "what's for dinner?" dilemma. I actually used to plan my meals ahead of time, too (I wouldn't plan exactly what we'd have each day, but I'd make a list of options for the next couple weeks and choose off of that each morning when deciding what to pull from the freezer), but lately I have trouble finding the time to sit and plan all that at once. If you can do it that way, great (this is the best meal planning service I've ever found and it definitely saves time overall!), but if not…
Here's how I keep on top of meal planning:
Once you've made your list of family favorite meals, go through it and make sure you have the ingredients you need for most of them, so you can pull off a last minute meal when necessary. Almost all the meals on my list call for ingredients that can be kept on-hand when stocking your pantry and freezer just so. You may need to fill in with fresh produce from the farm market or grocery store, but there should always be some meals you can pull together easily without leaving the house. (If you're blessed with your own garden, even better!)
Another hint:
I don't know about you, but I cannot STAND going to the pantry or freezer and finding I'm out of something. Here's what I do: I always buy at least two of everything (more if it's on sale), and when I take the last one I go immediately to my grocery list. If you already do that and are thinking, "duh!", I'm sorry, but I had to add what might be an obvious hint to some, just in case others haven't thought about it that way.
Check out what Marilyn from Urban Homemaker has posted: a Master Pantry List with what she recommends keeping on hand when stocking your pantry and freezer.
More you might like: