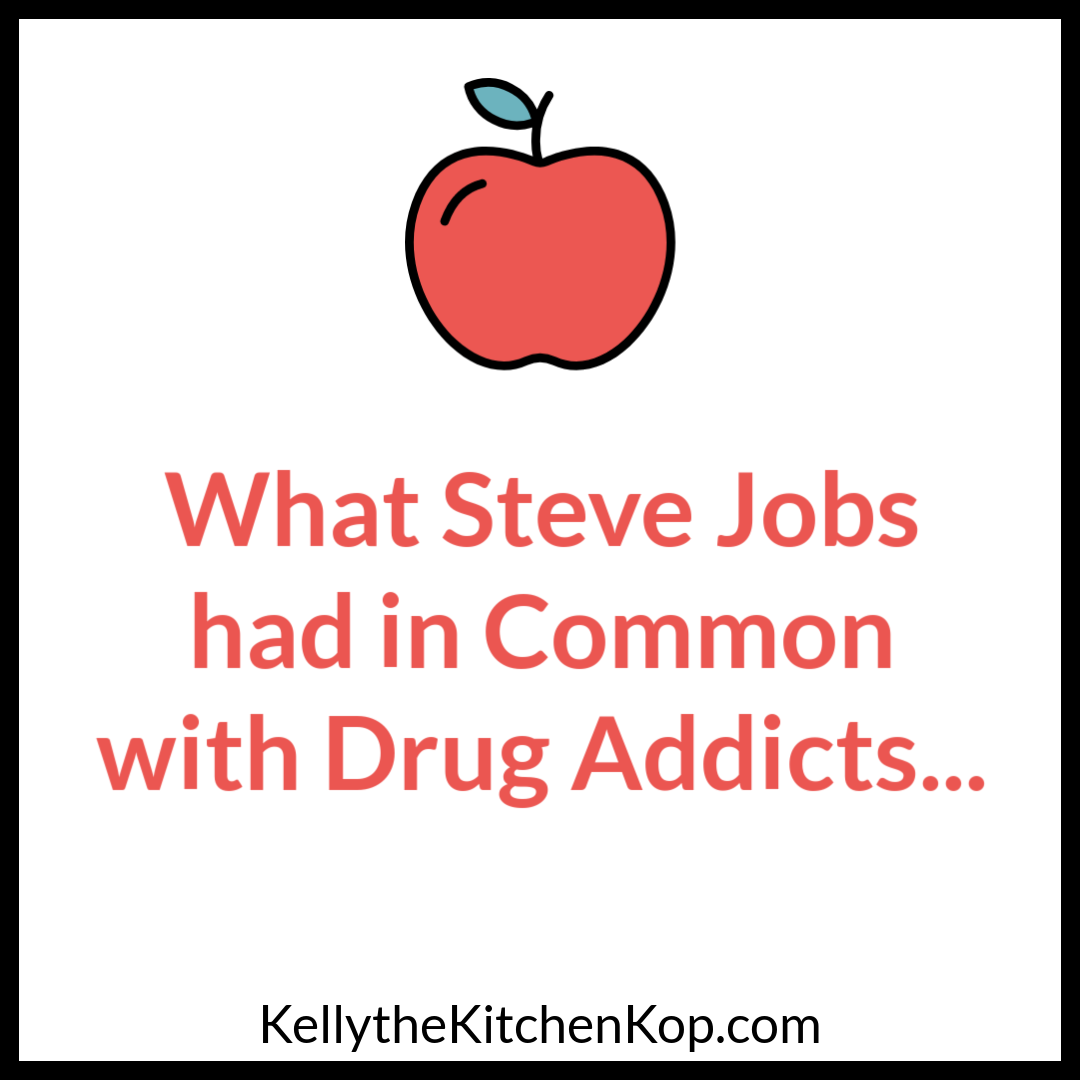 By Joanie Blaxter, founder of Follow Your Gut
Judging from movie reviews like, 'Steve Jobs' Bombs at Box Office, it would seem that the public's fascination with the Apple co-founder may finally be waning.
Nevertheless, six biographical films and seven different books later, barely a word is ever said about Jobs' bizarre eating habits and certainly none of the biographers draw a link between his restrictive diet and famously difficult personality.
I suspect it's fair to say that if Steve Jobs had grown up in this last decade, rather than back in the 60's, likely his parents would have put the boy in a clinic for eating disorders.  Doing a lot of "fasting", supplemented only by fruits and vegetables, in combination with smoking pot and dropping acid, is a huge red flag when a child is still growing a teenaged brain, body and hormones.
But, unfortunately, that's exactly what Jobs did – and, as he readily admitted, it set the course of his entire life.  Unfortunately, once a growing brain gets neurologically wired wrong, it can be extremely difficult to correct as an adult.
With the help of the Isaacson biography, I thoroughly documented a longstanding pattern of food fanaticism, eating disorders and mood swings dating back to Jobs's teenage years…

Between his sophomore and junior hear of high school, he began smoking marijuana regularly and by his senior year was dabbling in LSD as well as exploring the mind bending effect of sleep deprivation. (18-19)…
During his freshman year at college… he swore off meat for good and began embracing extreme diets, which included purges, fasts or eating only one or two foods , such as carrots or apples for weeks on end. (36)
For awhile at college, Jobs lived on Roman Meal cereal. He would buy a box, which would last a week, then flats of dates, almonds and a lot of carrots.   He made carrot juice with a Champion juicer, and at one point turned "a sunset-like orange hue." (36)

(Source: The High-Fructose Diet of Steve Jobs.)
However, what none of his biographers emphasize is that, as Jobs aged, it was almost like he couldn't stop eating his extraordinarily restricted diet, no matter how much his family pleaded with him.
According to two experts on eating disorders, likely that is exactly what was happening with Jobs – his long periods of fruitarianism and fasting created a physiological addiction, and his drug was specific forms of food abstinence and restriction.
After a week, you start to feel fantastic," (Jobs) said. "You get a ton of vitality…  I felt I could get up and walk to San Francisco anytime I wanted.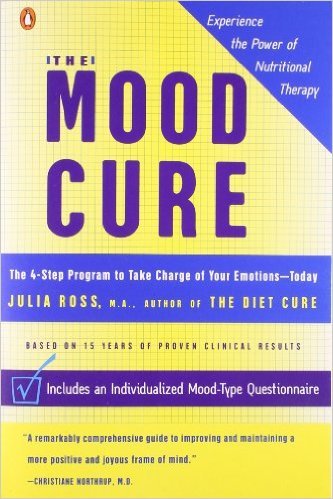 Julia Ross, specialist in the treatment of mood problems, eating disorders, and addictions, and author of The Mood Cure, refers repeatedly in her book to the concept that fasting (starvation) stimulates the release of endorphins.
This is actually designed to be a survival mechanism.  In the pursuit of prey, the hunter sometimes must go without food for long periods.  The surge of endorphins that emerge in response to lack of food enable the hunter to continue with renewed energy and focus, increasing the chances of a successful kill.
Unfortunately, in the right circumstances for the wrong reasons, that blast of endorphins can also be how an anorexic is born.
Once someone discovers they can banish the "blues" through starvation, they are forever seeking that next high from the next "fast".
Most of the anorectics I have worked with actually get high on starvation.  Anorexia triggers the same kind of powerful high that opiates like heroin give to drug users…  It turns out that anorectic starvation… is a traumatic experience that can stimulate… the release of endorphins… 

(Emphasis mine, source: The Diet Cure by Julia Ross, pg 13.)
So, yes, as a teen, apparently Jobs stumbled upon a totally legal high.  What he may have shared with substance abusers everywhere was an underlying dependence upon getting his periodic endorphin rush, just to function emotionally on a daily basis.
As was famously known about the co-founder of Apple, even at his best, Jobs never had a reputation for emotional steadiness, empathy or mental flexibility.
(Jobs) is repeatedly described by his official biographer as "cruel," indifferent to his children, and a "control freak."

(Source: Steve Jobs' Poisonous Personality Was Never an Asset for Apple.)
Personally, I suspect that these personality qualities were, at least to some degree, the result of decades-long nutrient deficiencies induced by his diet. Would a "well-fed" Jobs have been a kinder, gentler CEO?  We'll never know, but his motto "Stay hungry, stay foolish," becomes absolutely eerie in the context of having an eating disorder.
Ross' approach to these kind of biochemical mental/emotional imbalances is to nutritionally cure the underlying depression and anxiety, thus releasing the eating-disordered from the driving need to find substances or behaviors that will counteract their internal imbalance.
Dr. Natasha Campbell-McBride, neurologist, probiotics expert and author of the book Gut and Psychology Syndrome – Natural Treatment for Autism, ADHD, Dyslexia, Depression and Schizophrenia, who sees many eating-disordered teenagers in her clinic in the United Kingdom, believes this endorphin-seeking syndrome to be the result of damage to a very specific part of the brain.
Campbell-McBride believes that the presence of toxic pathogenic bacteria in the gut, as well as the nutrient deficiencies common to vegetarian and/or vegan eating can actually harm a brain, particularly when it is still growing.
Human brains do not cease growth until about age 25, leaving high school and college-aged young people at risk for eating disorders from the consumption of a nutrient-deficient diet.
Dr. Campbell-McBride emphasizes that if inflammation or disruption occurs in the self-perceptual part of the brain, it's as though the brain-damaged individual is forever looking in a dirty or broken mirror.  What we experience about ourselves is always wrong or bad, even if no one else experiences us that way.  The eating-disordered person literally "sees" themselves as fat or overweight, or "feels" themselves to be impure or toxic, no matter the reality.
Until the disturbance to that part of the brain is healed, the individual will continue to inflict self-harmful eating habits in an attempt to "purify out the toxins" or "beautify the body."
(Note that MANY have been healed of diseases of the gut by the GAPS Diet, problems such as anxiety, depression, auto-immune diseases, IBS, and so much more!  Check out this post:  GAPS Diet for Rookies.)
Health benefits versus harmful effects — Is Fasting EVER Wise?
On the other hand, when DONE CORRECTLY, periodic fasting can be a wonderful method for helping the body to detox and rejuvenate.
Your Body Was Built for Periodic Cycles of 'Feast and Famine'

This effectively mimics the eating habits of our ancestors, who did not have access to grocery stores or food around the clock. They would cycle through periods of feast and famine, and modern research shows this cycling produces a number of biochemical benefits.

(Source: How Intermittent Fasting Can Help You Live Longer, Healthier.)
(This is Kelly jumping in for a sec — I'll add that different types of fasting are also a common and helpful practice for deepening your prayer life.  Read more here about fasting for spiritual reasons.  And here's my newer post on How to Make Fasting Easier.)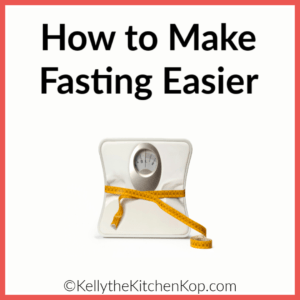 But is fasting safe for everyone?  
Personally, as a mom, I'd hesitate to encourage any child of mine under the age 16 to fast, but that's just me.  I tend to feel that what is probably more effective in the long run is to:
First and foremost, make sure everyone in the family is consuming a clean, high quality diet, day in and day out.  When a body is consistently given the nutrients it needs, it will detox naturally and effectively.  See Kelly's new book, Real Food for Rookies, for EVERYTHING you need to start.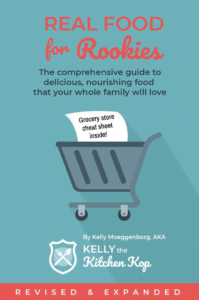 Avoid eating (as my youngster used to say) "Full to bursting, Mom!" It's less stressful to our digestion to always leave a little room.
And what about diabetics or pregnant women?  
You might want to check out this post by primal fitness expert, Mark's Daily Apple:  Who Should (and Shouldn't) Try Fasting.
Unfortunately, when Jobs was a teenager not much was known about eating disorders and by the time he was an adult it was too late to turn his damaged, fixated thinking around.  Towards the end of his life, while Jobs' wife consulted many eating disorder specialists and psychiatrists for help, her husband rejected them all.
Pay attention you kids at home! 
Just because someone becomes rich and famous does NOT mean you should emulate their eating habits.  Living long, happy and disease-and-medication-free lives is our goal, not being rich and famous.
And how about you, reader friend?  
Do you have any personal experience overcoming some kind of food fixation?  Parents, any ultra-picky eaters in your family and how have you handled this? (See my article on this topic How French Kids Eats & Why Picky Eaters Are a Red Flag.)  Tell us about your experiences and strategies.
More Resources from Kelly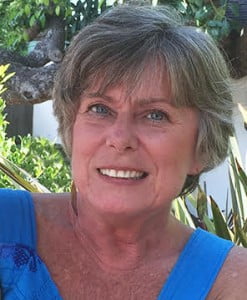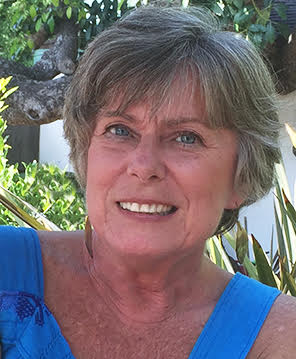 This was a post by my sweet friend, Joanie Blaxter, now a regular writer around here!
Joanie is the founder of Follow Your Gut and a health coach who has been in sales and education in the natural foods and products industry since the early 70's, with her most recent six years spent as a vitamin specialist in a natural foods store.
For dietary consultations, Joanie can be contacted here. Joanie's past articles are located here.
Disclaimer: Neither Joanie nor I are health professionals! Use what you read here for your own research and then consult with a natural-minded doctor or health professional you trust to find what is best and right for YOU. Read my entire disclaimer here, and also note that there may be affiliate links in this post.