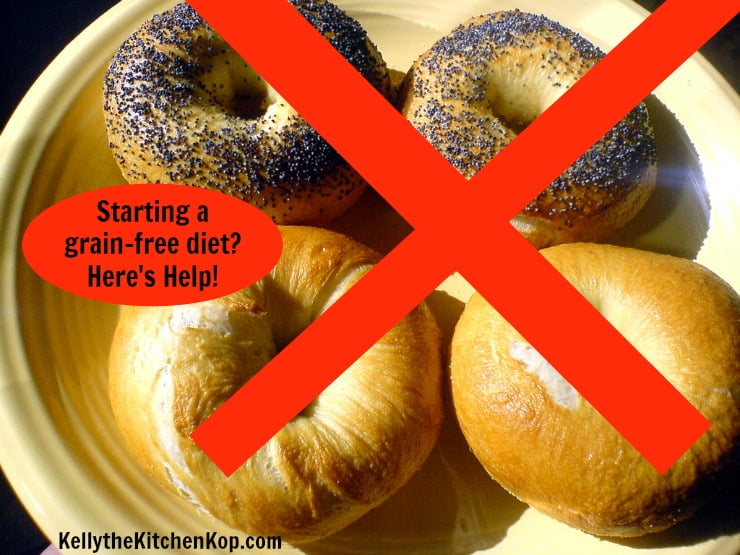 Recently I've had 3 separate friends contact me asking for help with some health issues.  One has digestive ailments that no one can figure out, another has a daughter with severe acne, and the other is tired of dealing with his food allergies.  First thing I did, as I always do, is explain that I am NOT a doctor or anywhere close, but I did know what they could try because it has helped SO many…
My suggestion for all three was to start by cutting grains and dairy, as they are often the culprit for these and many other health issues.  
If that doesn't work, they'll probably need to do the GAPS Diet for healing; in fact, that's something they should consider anyway, because all three of those issues are signs of poor gut health, which can lead to more problems later.  It helps to find a local naturopath or functional medicine doc, to make sure nothing else is going on and to give more help along the way, because conventional docs just plain don't know how to handle these kind of health problems.  (Note:  Click here to read one child's shocking comment after ONE week on GAPS!  Or click here for specific GAPS help:  the GAPS Diet for Rookies.)
All 3 freaked out about starting a grain-free healing diet, especially the Mom who had to get her daughter switched over.
So I had a few suggestions for them to help make the transition, because it's all about the planning and making sure you have good recipes in your back-pocket and enough of the right foods on-hand.  Look through these and see which ones feel like a good fit for you:
What's YOUR favorite allergy-friendly resource?
More posts you might like:
(Affiliate links are included, thanks for helping to support this site!  Check out my affiliate disclaimer here.)