We're busy working on projects here and there over the long weekend (and pet-sitting for all the neighbors who are gone), so I just wanted to share this picture with you that I made the other day of our son.  It was all his idea, too.  He said, "Hey Mom, I should put my 'raw milk superpowers' shirt on and you can get a picture of me drinking my milk!"  Of course I was all over that.  🙂
If you like it, I'd be soooooo happy if you would use the share buttons below this post so others will see it, too!
Raw milk is a delicious and nutritious powerhouse, but I know some of you may not be ready or able to make the switch to raw milk (which is the most nutritious milk — learn why here:  Raw Milk Benefits and Information: Q & A with Mark McAfee).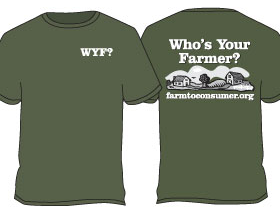 Raw milk from a farm you have visited, so you know it's clean and safe, is so alive and bursting with nutrients and enzymes that it really is a superfood, so when I saw the "Raw Milk Superpowers" shirt at the Weston Price conference last year I knew I had to have it.  I also love my "WYF" shirt:  "Who's Your Farmer".  Except, being the idiot that I am, I wore it in the kitchen without an apron and got bacon grease on it that I haven't been able to get out after wearing it only twice.  And yes, I tried baby powder.  🙁
You can get your own shirts like these at the Farm to Consumer Legal Defense Fund site, where they are celebrating their 6th anniversary today on July 4th, and when you do you'll also be supporting the very people who help you retain the right to drink raw milk.
On this Independence Day weekend, we should all be reminded of how we need to stand up and fight for the fact that American freedom should also equal food freedom.
Did you know that the FTCLDF is now helping Vernon Hershberger, a Wisconsin raw milk farmer, seek FULL vindication?  You may know that recently he was acquitted on 3 counts, but found guilty of 1 count, and I'm so happy to hear that that wasn't good enough for him.  He knew that he did nothing wrong, so they're appealing and going after an ENTIRE not guilty verdict, YES!!!  (Read more details about this case here.)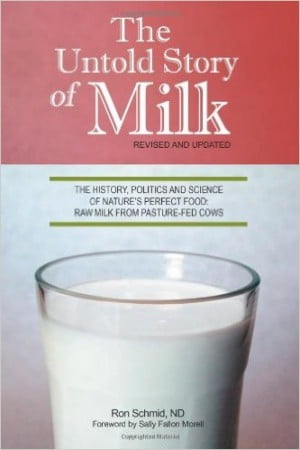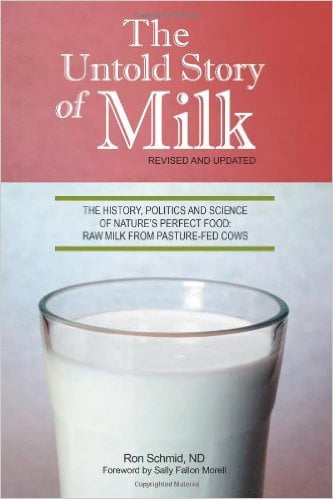 If you are wanting to learn more about the whole raw milk thing, you'll want to be sure check out the posts on raw milk here.  Or get the book that convinced me:  The Untold Story of Milk.
Have a safe weekend everyone!