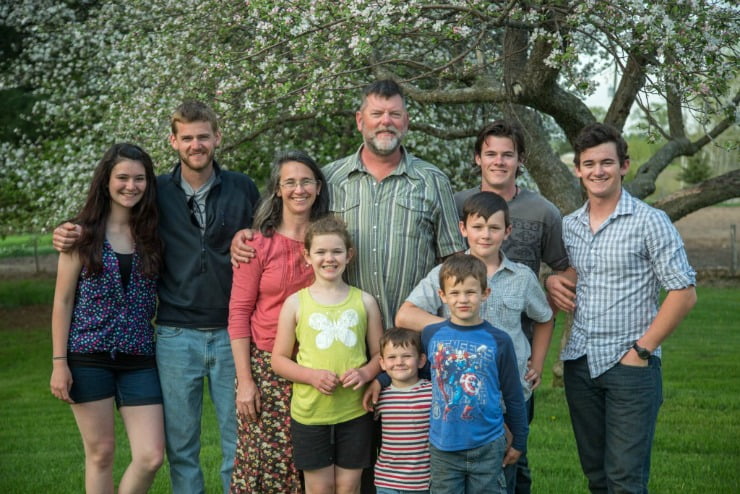 Trying to Push a Small Farmer Out of Business is a Serious Game…
In 2011 Mark Baker, a Michigan farmer and military veteran, began a fierce battle with the DNR over his right to raise heritage pigs. They claimed his pigs were feral, even though these dangerous pigs were kept in pens, and this fight cost him thousands of dollars.  The charges were dropped 10 days prior to trial because they knew the public was getting worked up, and they didn't want the whole story to come out in the open.  At the same time, restaurant clients turned their back on the Bakers out of fear of the government's power.  At least 10 times in the past year Mark has had "customers" call, acting interested in buying large numbers of pigs; they'd chat with him a while to get information and then abruptly call back a week later to cancel, so then he'd have to continue to buy expensive feed for all those animals that were ready for market.  Last winter there was a big snowstorm and Mark was taking their son to Lake City.  Mark's 3/4-ton truck is 41 years old and it was rumbling a lot, worse than normal.  They pulled over and found that someone had backed the nuts off the wheel so the lugnuts were almost falling off the truck.  "Our youngest is four years old and this is all he's ever known.  Our kids have gotten serious briefings on strangers and about people possibly coming into the house.  I think they figure, 'If we can get to him mentally, then maybe he'll quit.'  This is no way to live, we just want to be farmers."  Now, also due to government pressure, he can no longer get farm insurance!  These mind games and dirty tricks are causing intense financial and emotional pressure on Mark, his wife Jill, and their 8 kids.
Why Does Government Want to Limit Our Access to Real Food?
Here's Mark's take on this, and it makes sense.  He feels there are some pretty big reasons why our government doesn't want us to have good sources available for real food:
Food is a 25 billion dollar industry — nutrient-dense real food cuts into that profit and decreases our dependency on processed foods and factory farms.
If we eat better and become healthier, this will decrease our dependency on the pharmaceutical and health care industries — these are BIG businesses, but we don't have to tell you guys this.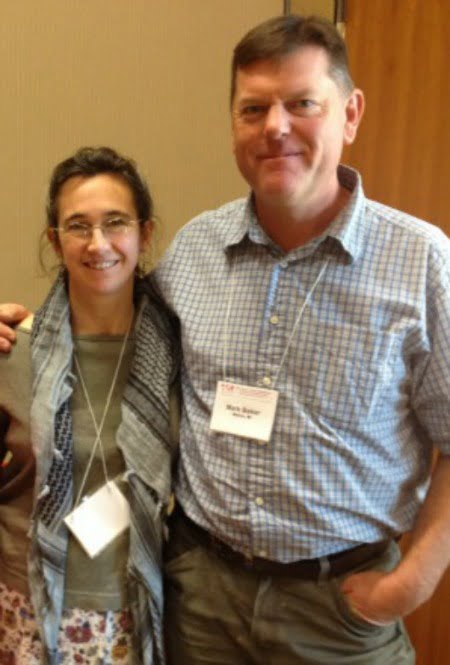 They're still figuring out where to go from here, and are hanging onto hope because they know they have quality products to feed people who care about what they're eating!  So for now, let's rise up as the traditional food community and family that we are and show how we care about each other…
How YOU Can Help the Bakers AND Other Small Farmers Near You
1. How you can help Mark & Jill:
It's easy, and you get to enjoy high quality, delicious, pasture-raised heritage pork:   
We have a storefront on the website and they can order through that.  There's an item called "UPS shipping" if they want it delivered and then choose the Baker's Green Acres shipping as the location on checkout.  People can also just e-mail me orders if they have trouble or questions:  [email protected]."  (Jill Baker)
By the way, a reader reminded me in the comments that they offer more than just pork:  you can also get eggs and chicken from them or purchase cow shares for milk!  They even offer classes on farming and butchering.  Visit their main website for contact info here:  BakersGreenAcres.com.  I'm assuming they'd also be willing to do drops if you could help set one up like I explain in #2 below, the same reader said they have done drops in Traverse City, and maybe still do?
(To read more about the Baker Family's story and the cruel persecution they've been through, see the links below.)
2.  How you can help the small farmers near you and preserve YOUR access to real food: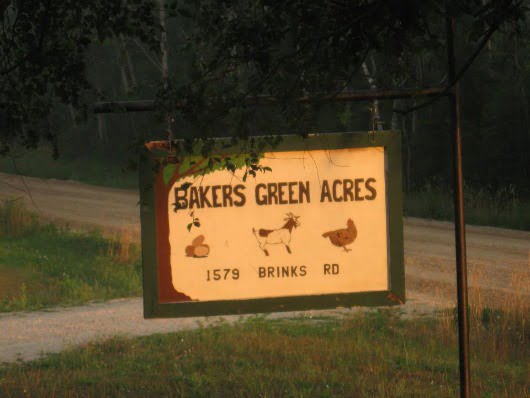 Recently I decided to stop getting our meat from the local farmer we bought from regularly.  Click here to read why in #3:  How I got Lazy and the 5 Ways I've Recommitted to Real Food.  So I was on a quest to find a new source for pastured meats from a farmer I could get to know, who I trusted to raise animals humanely and out on pasture, and who was knowledgable about how to feed what was best for the animals and for our family's health.  It took a while, and a lot of calls and farm visits, but I found some great options.  One farmer about an hour North of us was even willing to make regular drops right by us (or even at my home)!  So with very little work on my part, I began organizing a drop.  This helps all of us who need a good source for meat from safe, healthy, properly raised animals, and it helps this farmer have an income to count on.  Here's what I did, and it really wasn't difficult:  I emailed every friend and/or family member I knew who had ever shown even a vague interest in sourcing quality food.  I asked them if they might be interested in a regular meat and egg drop, and to let their friends or family know if they might be interested.  If they didn't respond or they said no, I didn't bother them again.  If they said yes, I added them to my special email list (easy to set up in gmail), and let them know when the first drop was, when the order was due to our farmer, and gave them a price list.  That's it.  Moving forward I'll likely email everyone a price list monthly with a reminder on when orders are due and when/where pick up is, but that's all — it'll take 5 minutes.  Now I've helped a great family and a farm that I want to succeed, and I've helped friends plus our own family source food that we feel good about eating, and it's delivered a mile from here each month — any of you could do this!  Questions?  Ask me in the comments and I'm happy to answer anything.
The farmers doing things right need us as much as we need them
We can't leave them to hang out there alone, we have to stand with them and help them succeed!  Especially with Thanksgiving this week, let's not only tell our farmers that we're grateful, let's show it, too.  Share your stories of how farmers and consumers can work together and meet each other's needs, I'd love to hear from you.  🙂
Back story/previous posts on the Baker Family:
(Oldest to newest)
VIDEO UPDATE FROM MARK DECEMBER 28th, 2015:
MARK'S VIDEO UPDATE ABOUT THE RAID ON 12/23/15: