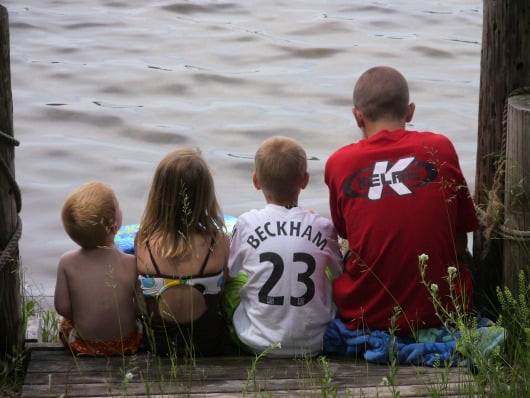 Do you have any parenting regrets?
I've never been one to walk around feeling guilty about this or that, because I've always thought that guilt was a wasted emotion.  Why not instead just make the changes needed and move on? And I also don't generally kick myself for things I should've done, because again, it makes more sense to just do your best moving forward.  As Melinda, who I met at Expo West last year says, "When you know better, you do better."
Sometimes our head knows things that our heart doesn't, though, so my two biggest parenting regrets do cause me to throw out the 'if onlys" now and then…
1.  How I wish I'd have known that what I eat before, during and after pregnancy, and what we feed our kids as they grow, really DOES matter.
I clearly remember thinking when I was pregnant for the first time that what I was eating really wasn't that big of a deal.  (I can't even believe now how DUMB I was!)  When I struggled with nursing our son, I was SO sad when I had to start supplementing with formula, not because of the vast differences in nutritional value for our son (I didn't know about that yet), but because I wanted that extra bond and didn't have a connection with anyone who could help me make it work.  As he grew I gave that nasty boxed rice cereal, and then later fast food way too often and the sugar bomb boxes of ZERO nutrition breakfast dessert cereal every morning (What's so bad about breakfast cereals?), I really didn't think it made that much of a difference.
How much easier would learning have come to our kids had we known better?  Would we ever have gone through the rough year of toddler tantrums with our other son?  Would we be breaking the bank paying for braces for our kids like we are now?
Sadly, we'll never know.  Except we do have a pretty good indicator.  Our youngest, who has benefited the most because our eating habits around here changed even before he was conceived, has had the easiest time learning, his behavior has always been great, and he's rarely sick.  (Our other son had loads of ear infections as a baby and toddler.)  It's too early to tell if our diets are good enough to avoid braces for him, but we're hoping, and we're pushing the cod liver oil!  Here are my posts all about feeding your baby.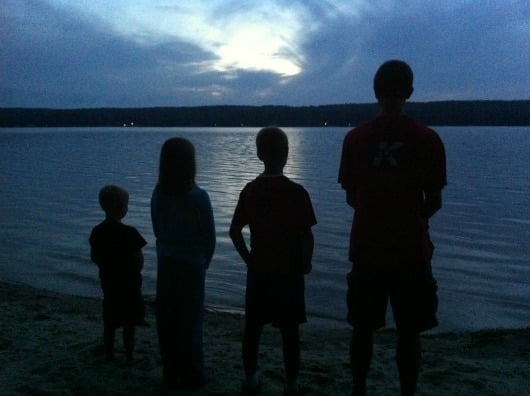 2.  How I wish I had been moved to homeschool from the get-go.
Now for this one I really can't kick myself too much, because I always was open to this option if ever there was a good reason to do it.  Our neighborhood elementary school is so good, though, I really never saw the need.  But again, how blinded I was.  While some kids do great in the school system, there was a need for our kids, I just didn't realize it 'til too late.  Our oldest son is now going into his 3rd year of college.  College!  And thankfully he's doing really well, great grades and all.  But I could just cry when I think of all we could've experienced together had he been home with his mom all these years instead of sending him off five days a week for eight hours a day, letting him struggle through with this tough teacher or that difficult subject.  Would his faith be stronger?  Would he have had more time to find new interests or hobbies?  Another son is going into 8th grade, for EIGHT years I sent him off, not realizing until recently how much better this option was for our family.
But until God made it clear what we should do, I just wasn't 'there'.  All I can do is be thankful that I was led to homeschool now instead of any later down the road.  As the summer winds down and we're closer to our first day, I'm very excited about our new routines.  I'm also nervous that I won't be able to pull off working full time and doing a good job of educating our kids.  With all I've learned and read about homeschooling, and the HUGE benefits, I really want this to be a forever plan for us.  I love knowing I have all of you to help me.  If something isn't working, I'll be asking for more advice, so stay tuned!  (And thank you all so much for your support!)  Here are all my posts about homeschooling from the beginning.
What are your parenting regrets?
More you might like: