Good morning readers!  Guess what?  David sent me the recipes from our Magical Dinner, so watch for those soon.  We've been a little busy with Party Central here on Saturday.  We had family over for a big lunch to celebrate two of our kids' birthdays and then for dinner we hosted a group of good friends from church.
For both parties we served cream puffs for dessert (I love how many eggs are in them, so that redeems this recipe at least a little bit):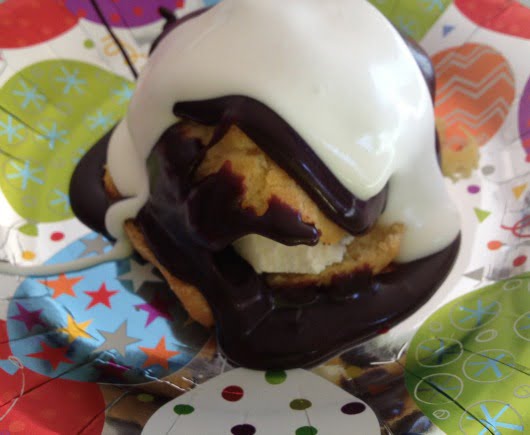 You may not be able to tell from that picture, but my stupid cream puffs all fell flat, here's what they looked like right out of the oven: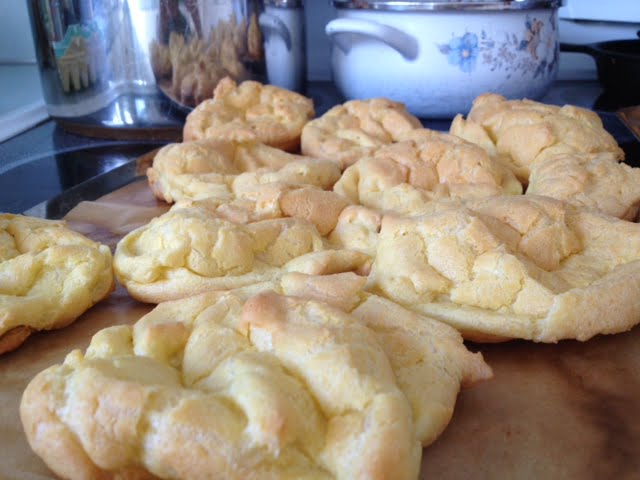 I asked on Facebook and it sounds like my problem had something to do with the oven temp or not baking them long enough or something, but they still tasted great.  We had ice cream in the middle, my homemade hot fudge and homemade whipped cream on top.  (Looks like I didn't whip my cream long enough either, geesh.)  I didn't make my homemade ice cream because we were serving so many, so I used a store-bought brand with the fewest ingredients.  Once all the goodies were piled on, no one could tell how flat my cream puffs were anyway.
Let's move on to the mix-up links I have for you this week and see if they are more exciting than my whining about cream puffs…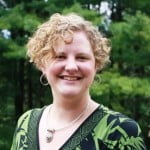 Does the whole real food movement stress you out sometimes, and do you often feel overwhelmed or guilty over whatever you're not doing?  A local blogging friend, Wendy, discussed this in her post last week, "Letting Go of Food Rules".  Let me know what you think.
Here are some good conversations that took place over on my Facebook page last week:
The other day I found this picture on the right and it's perfect for us, ha!