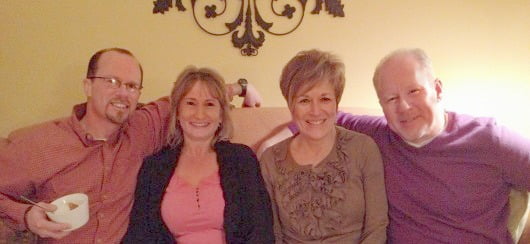 Last weekend our close friends, David and Michelle, invited Kent and me over for a dinner that was truly magical.  I'll share the pictures with you here, and if you'd like the recipes, just say so in the comments in order to drop them a big hint.  Once they send them over, I'll post them as soon as I can.
First off, the guys started with a red wine that even I liked, but only a sip.  David, what kind was it again?  Michelle and I prefer a white and they had my favorite, a late harvest Riesling!
To good friends… cheers!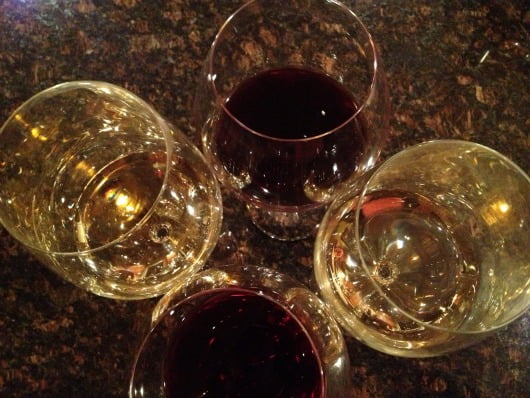 For an appetizer, David made the most delicious ravioli we have EVER had, NO exaggeration.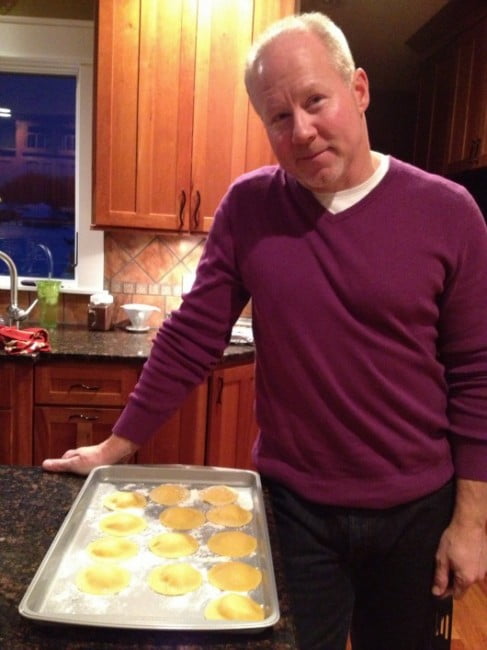 He used their new Pasta Press (we're SO getting one of these) and stuffed them with a slightly sweet butternut squash filling, which he made from scratch of course, cause he's pretty cool like that.  🙂
Then he made a garlic brown butter sauce with… parsley I think?  David, what were the greens?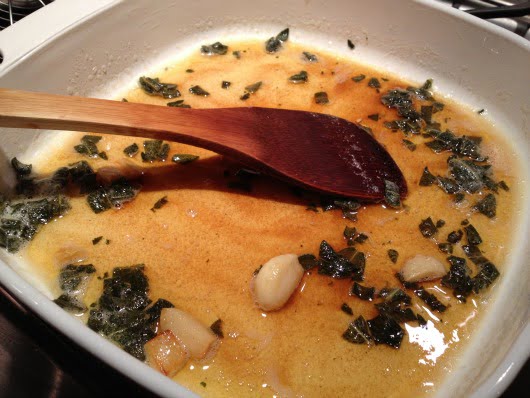 And he fried them until they were golden and just a little crispy on the edges.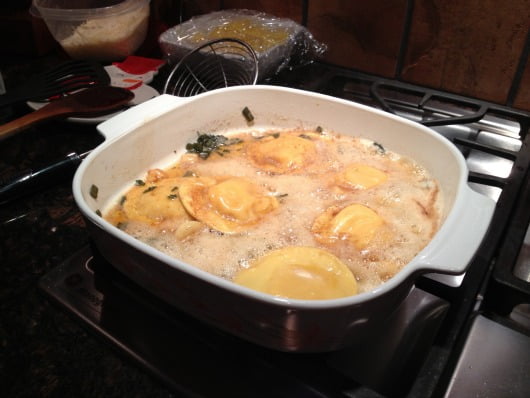 With a little fresh parmesan sprinkled on top.  Drooling yet?
Michelle made a yummy bread with fresh garlic and some red pepper flakes – it had the best flavor!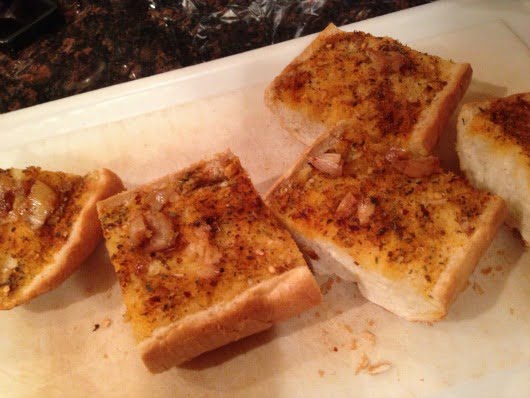 With the leftover dough he made some delicious thin spaghetti, which you see here with some olive oil and more fresh parmesan.  The green beans were stir-fried with I can't remember what, but I could've made a meal of them on their own.  On the grill, he perfectly cooked this salmon, which we loved.   It was moist, just-right flakey, with a not-too-overpoweringly-fishy taste and a glaze on top that had a wonderful, dreamy flavor.  I've never enjoyed eating omega 3's so much!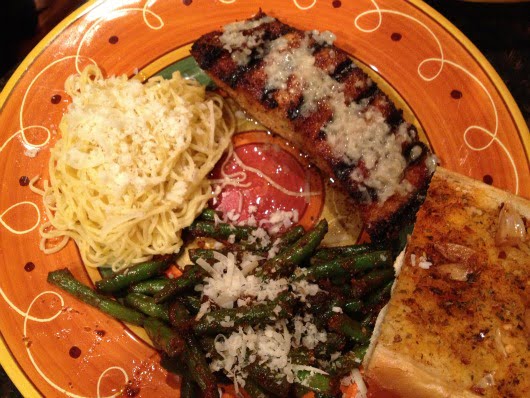 Here are the guys, working on an after-dinner drink for Michelle and I, which was a recipe generously shared by Reds, the restaurant we love that sits down the hill from us in our little town.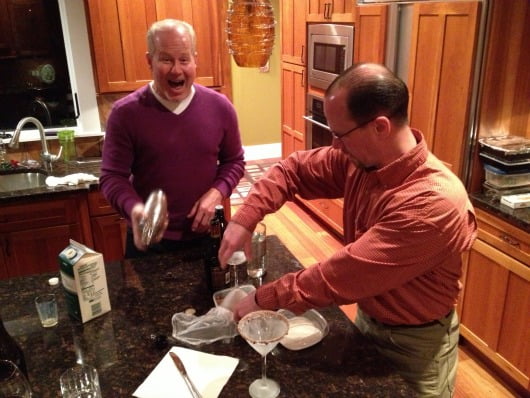 Butter Pecan Martinis – oooooooooo-weeeeeeee are they good!  I'd be happy to share the recipe (and yes, those are crispy pecans on the rim of the glass, after it was dipped into some cream), but it's surely not "good for you".   I don't know WHY liquor companies don't have to put ANY information on the outside of the bottle, as far as how much sugar content is in some of those specialty liquors, but it's got to be bad.  The good news is that it's so rich, you'll likely only want one anyway, as a once in a while treat.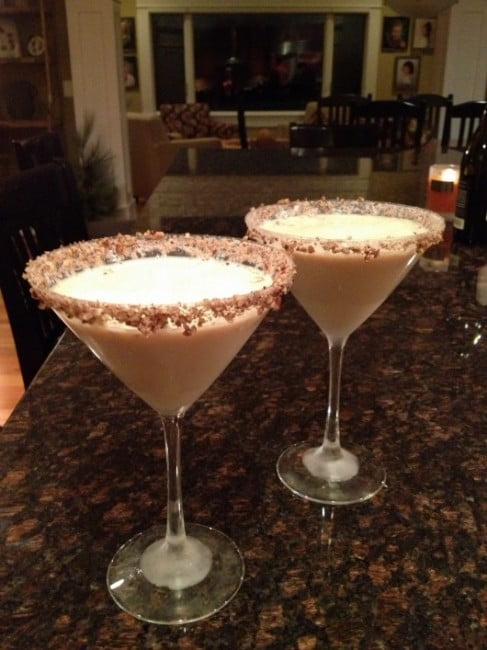 Lastly we enjoyed this lovely dessert:  my favorite, homemade creme brule with real whipped cream!
Kent and I agreed that this was just as good, if not better, than any fancy restaurant meal we've ever had.  Having foodie friends is such a blast – thank you David and Michelle for spoiling us rotten!!
Tell us about your foodie friends?  Don't you love eating with someone who 'gets it' like you do?!