This recipe for how to make homemade taco seasoning includes instructions on making a whole jar of it to keep on hand, and this kind doesn't have the junk that the taco seasoning mixes from the store have! (Try this recipe in a yummy Mexican soup:  Organic Baja Chicken Enchilada Soup.)

(These amounts are for one pound of ground beef but this is also good with chicken or pork for all kinds of Mexican recipes – see my complete list of Mexican recipe ideas here!)
Ingredients:
Instructions: 
Combine all ingredients in a bowl and blend well. For taco meat: brown 1 lb. ground beef. Drain. Add 1/2 cup water and the seasoning mix. Reduce heat and simmer 10 minutes, stirring occasionally.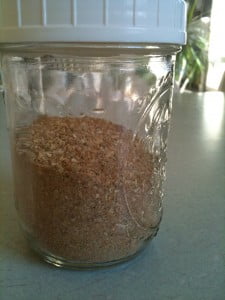 If you'd like to make a larger quantity of this to keep on hand like you see in the jar above, I multiplied the ingredients to get about 1 1/2 cups.
Ingredients:
Instructions:
Mix all ingredients together.  Use about 2 Tablespoons per 1# of ground beef.  (I use heaping Tablespoons.)
Note:  the above picture I snapped before it was all shook up (doesn't it look neat?), and at the right is how it looks mixed together.
Thank you to my friend Sue for sharing her recipe.  🙂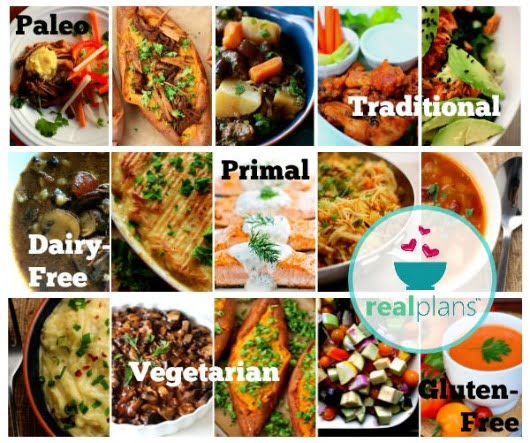 Meal Planning Help!
Sick of planning meals and answering the question, "What am I going to feed these people?"  No matter what kind of eater you are…   Check out these affordable interactive easy-to-use meal plans where the work is done for you!   Also read over my review to see what I thought of it.