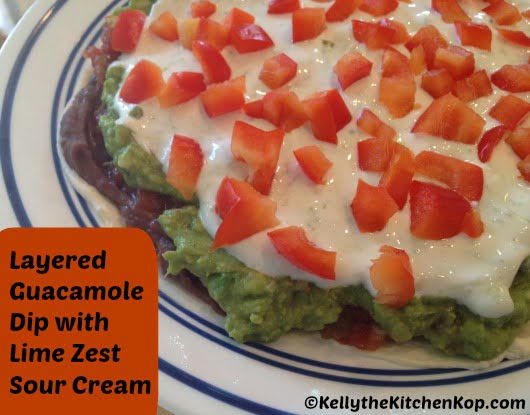 Layered Guacamole Dip
I'm a sucker for sour cream with lime zest on anything, so the other day I got the idea to make this layered guacamole dip and oh. my. gosh.  Serve some organic corn chips with it (organic to avoid GMOs, preservatives, and other nasties) and you're on your way to your happy place for sure!  If you can find chips not made with nasty vegetable oils like soybean or canola, even better.  Good luck with that one…
Watch the video here:
By the way, are you allergic to corn?
When I was looking around and trying to find some corn chips made with lard or beef tallow, I came across these corn-free tortillas made with coconut oil and lard!  Has anyone tried them?  If they're good, you could fry them in more lard or tallow to get them crispy and use those as dippers.  Here's what the description says, "Our Cassava & Coconut Tortillas will knock your calcetines off!  They taste like a flour tortilla and a corn tortilla fell in love and had a baby. They're also crafted with high-quality pastured pork lard (mmm bacon!), a savory heirloom ingredient used in traditional, handmade flour tortillas."  These are pretty expensive here, though, but maybe your local health food store carries them for less.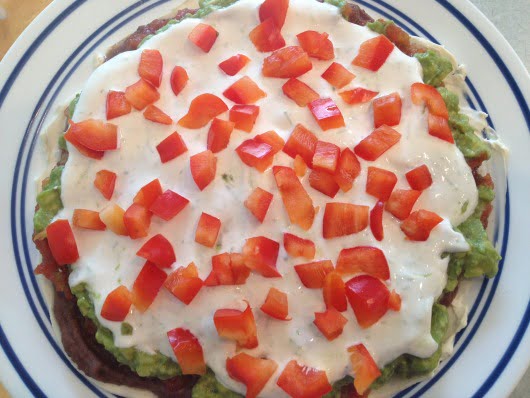 Print
Layered Guacamole Dip
Yield 1 plateful
Ingredients
8 ounces of softened cream cheese, preferably pastured cream cheese, never low-fat!  
15 ounces of refried beans -- refried black OR refried pinto beans are both good.  I like this brand of organic refried beans because they soak the beans FOR you, which helps with digestion.  (Yep, less gas!  Read more here:  Got Gas? I Forgot to Soak My Beans Again! Here's a FAST Solution.)
2 cups or so of your favorite organic salsa, or make your own:  here's my homemade salsa recipe
About 4 avocados
3-4 cloves of fresh minced garlic or garlic powder if you don't have fresh
1/2 teaspoon of real sea salt, or more to your own taste preference
Zest from 2 lemons or limes.  You can use a zester like this one or like this one.  
Juice from 2 lemons and/or limes  (I love this little strainer that fits nicely over a cup, I use it for all sorts of things.)  Here's the squeezer/juicer tool I use.
1 cup of sour cream -- Organic sour cream from pastured cows is best, but sometimes I'll get this brand because of the nice SHORT ingredient label.
Another 1/2 teaspoon of real sea salt
Topping options:  chopped organic tomato and/or different colored organic peppers, shredded cheese, black olives, green onions, what else do you like?
Instructions
First spread cream cheese on a plate (or in a dish) and then add refried beans for the second layer.
Next the salsa.
Now cut open avocados and squeeze out the insides into a bowl.  Add 3-4 cloves of minced garlic and smoosh this all together with about 1/2 teaspoon of sea salt.  (These amounts are all approximate.  Taste-test and add more salt if needed.)
Next juice your lemons or limes, but first zest them because it's easiest before juicing -- just set the zest aside until the next step.  Here's the squeezer/juicer tool I use.
Stir in the lemon or lime juice.  I leave the pits in because I've heard it keeps your avocado from turning brown, but then I heard that it's not true.  Oh well, the lemon or lime juice does a good job of that anyway.
Spread the layer of guacamole on the plate.  Now mix the zest with the sour cream and 1/2 teaspoon of sea salt.  (This zester was very highly rated.)
Spread the sour cream layer on.
Lastly, add your preferred toppings and ENJOY with your favorite organic corn chips!
Don't forget to tell me what you think when you try it.  🙂
Did you make a real food recipe?
I want to see it! Tag @KitchenKop on Instagram and hashtag it #KitchenKopRecipes OR share anything you know I'll love by tagging @KitchenKop and hashtag #KitchenKop -- see you over there!
A couple notes about the ingredients:
For the other ingredients, best are veggies from a local farmer who you know grows his produce in healthy nutrient-dense, mineral-rich soil — if the soil isn't healthy, the food grown there will taste "dead" because it has few nutrients.  Kind of like how a lot of the produce from the store tastes in the middle of the winter because it was shipped here from another country, grown in dead soil, and picked before it was ready so it wasn't over-ripened by the time it got to the shelf.  Best of all is to grow it in your own organic garden! (Unless you have deer like we do and it's no use!  So we are CSA members, which means you buy a share of local produce from a farmer you trust.  Find a CSA here.)
Step-by-step pictures!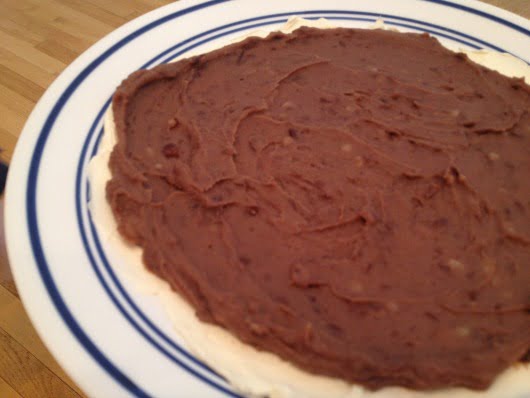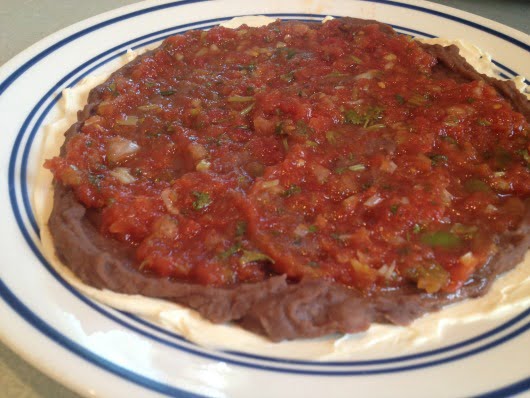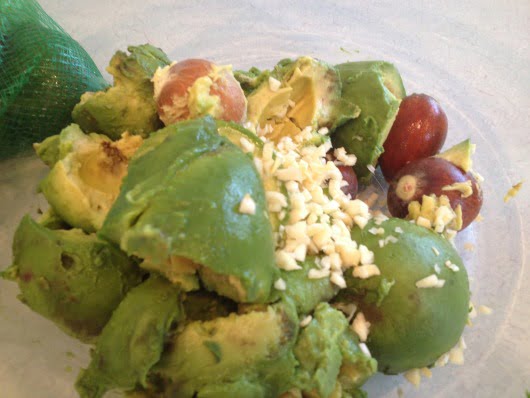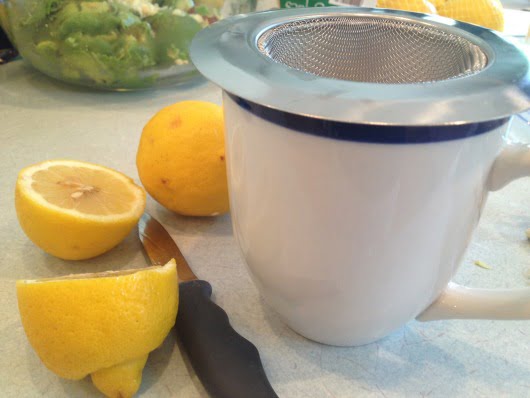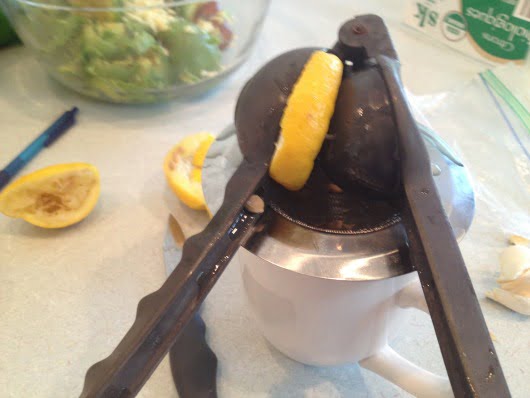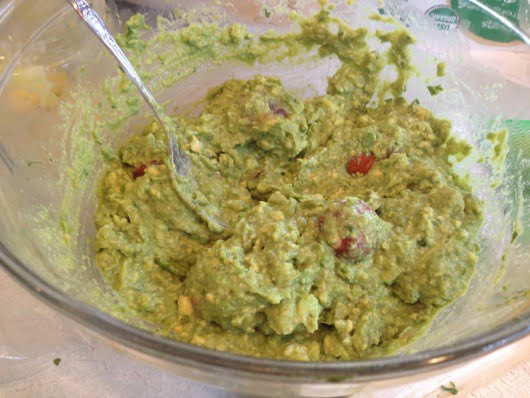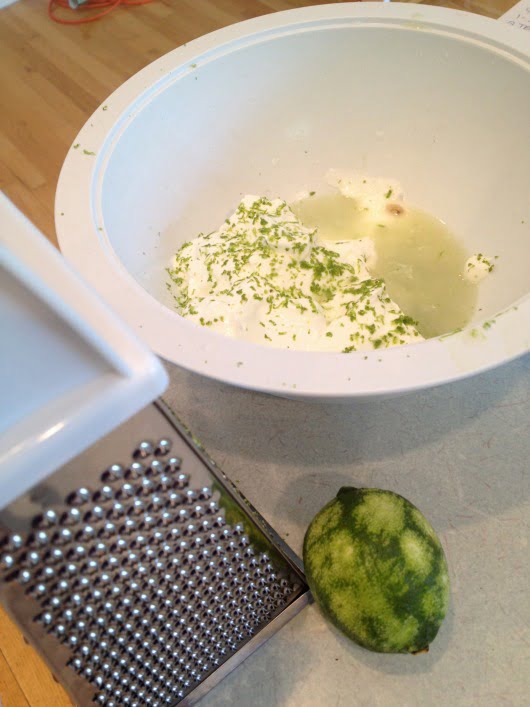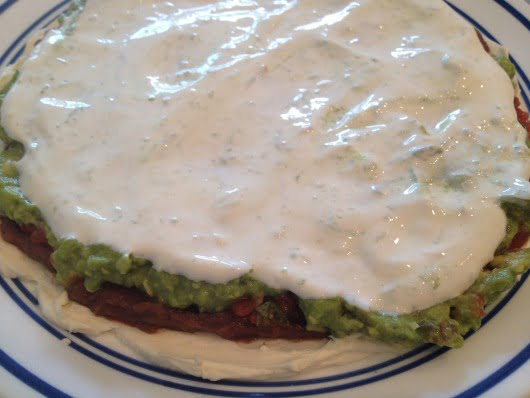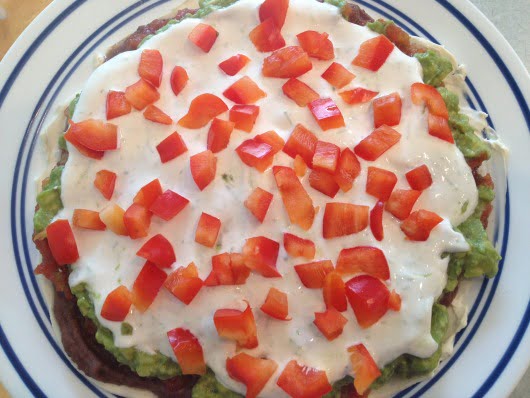 More you might like: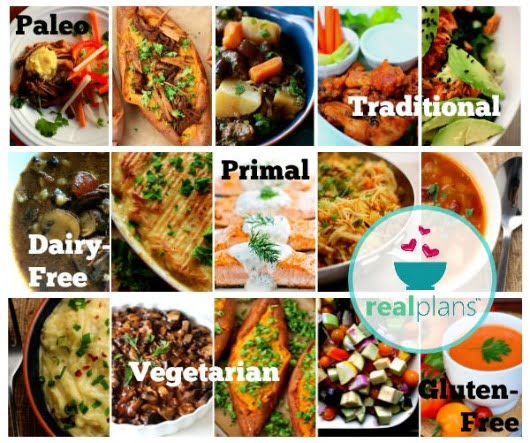 Sick of planning meals and answering the question, "What am I going to feed these people?"  No matter what kind of eater you are…   Check out these affordable interactive easy-to-use meal plans where the work is done for you!   Also read over my review to see what I thought of it.