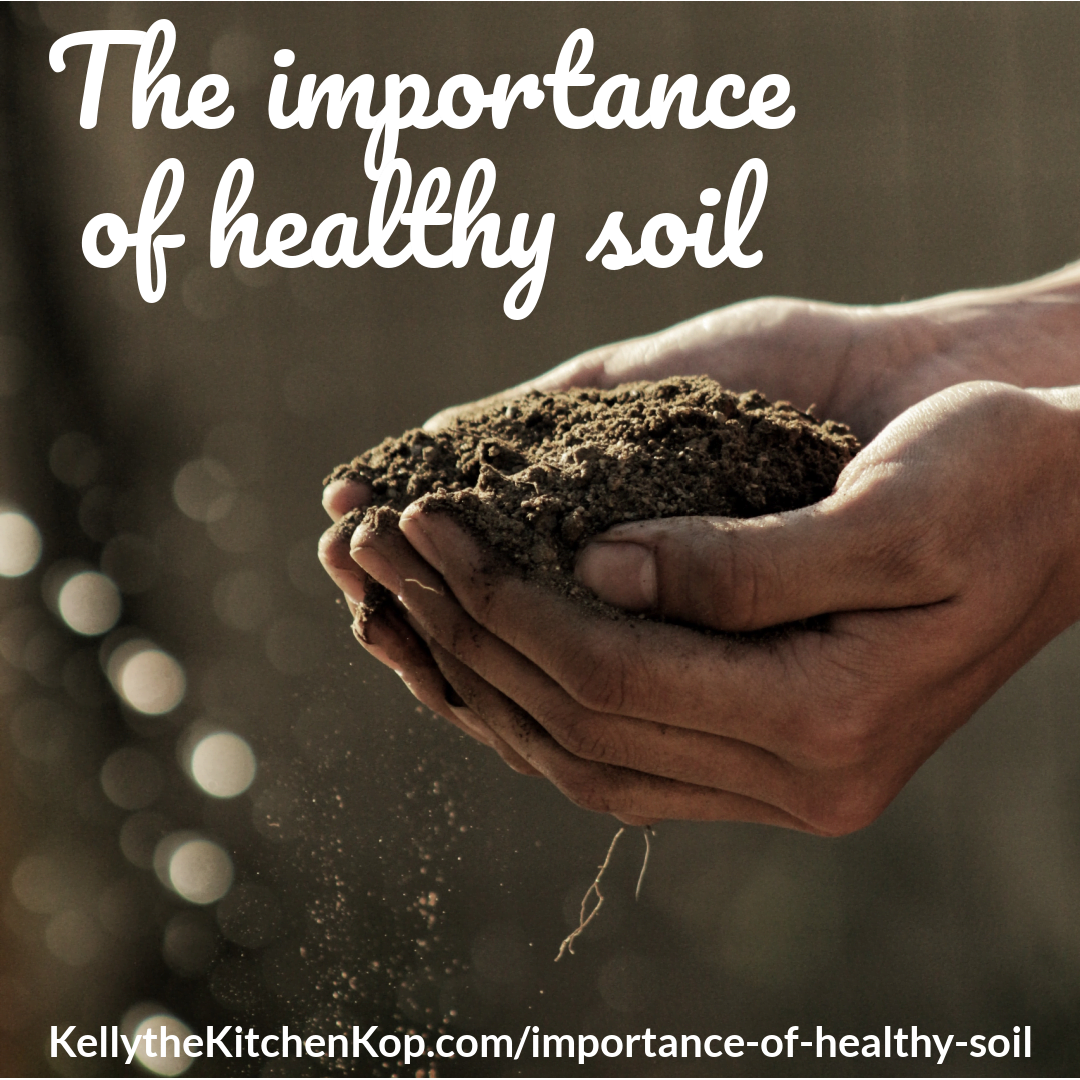 The importance of healthy soil and the HUGE difference in makes in TASTE!
Much of what I've learned about health nutrition has come from my friend, Kathy. If not for her, I'm not sure I would have had a food conversion" story.  A few years ago she got me some apples from a guy named Jay, a crop consultant, who lives not far from us. These made the best applesauce I've ever tasted, and after I read about High Brix farming, I became interested in this farmer nearby who must know his stuff about the importance of healthy soil if the apples tasted that good!  Jay, author of Weeds and Why They Grow, agreed to answer a few questions.
1. How did you learn what you know about farming?
I learned a lot by talking with people who didn't go to a university, but mostly I learned from my Dad, I watched what he did. When I was a kid, my Dad's tomatoes tasted better than everyone else's, and when he did the same thing in our hay fields, the cows gave more milk.
2. What did you and your Dad do differently?
We used very little commercial fertilizer, and instead used rock phosphate, lime and manure, and a couple times commercial nitrogen, but we didn't seem to need much.
3. Why was that?
It was how we treated soil. Soil has tremendous potential to take nitrogen from the air, if all things are right.
4. My brother is interested in gardening without chemicals, how do you suggest he learn more?
Do a LOT of reading, and then watch the soil and crop's response, watch insect patterns. One year we had more insect damage on the weeds than on the raspberry plants, but we haven't been able to do that since. You'll never be completely weed-free, but if you get your soil healthy, you can get rid of most weeds.
5. Are you careful to eat only organic produce?
I don't worry so much about it being organic, but I do want it to have a high mineral content.
(I disagree with him there, because of all the junk that's sprayed on most conventional crops.)
6. Do you use the Brix meter to check for mineral content?
I use that or just check the sap ph, that's the quick way.
7. What about someone like me, how would I check the mineral content?
Taste will tell you.
8. Why do think more people don't know about the affect of soil quality on the taste AND nutrition of our food? Why isn't this knowledge from you, and others, put into practice all over the world?
We haven't made the connection between the soil and our health–if we want to do something about health care in this country, it starts with soil, not pharmaceuticals.
Thanks, Jay!
Are you a farmer or gardener? Please share in the comments below about what you've learned!  (And be specific for those of us, like myself, who are dense in this area!)  Please share…
How to grow food without chemicals–what natural methods do you use for pests and fertilizer? Be sure to also tell where someone like myself would find what you recommend. (It's not too early to start thinking about next year's garden!)
How to nurture the ground so you have healthy soil, and how you maintain that, so that it is A. more weed resistant, and B. higher in nutrients/mineral content…and therefore tastes better!
More you might like:
For my local readers: Venmans Landscaping up in Rockford (North of Grand Rapids, MI) is a great resource–he knows all about this stuff and fixed me up with some all natural fertilizer and foliage food for my garden last spring!
The Quest for Nutrient Dense Food:  High Brix Farming Gardening