Do you know how to use apple cider vinegar to remove warts?  It really works and I'm proof!
I've even got a gross picture to prove it.  Today I'll tell you exactly how it's done.  (And by the way, as an update, it's now been well over 5 years and it hasn't returned!)  Scroll down further for more options just in case this ACV method doesn't work for you for some reason.
I've already told you how my good friend healed her son's plantar warts with ACV, and how I healed my own ringworm issues with raw apple cider vinegar, well now I'll tell you how I used it to get rid of a wart on the back of my ankle.  Ahhhh, the things I share with you, dear reader friends.  Kent can't believe how personal I get here sometimes, but hey, it might help one of you out there!
If you just want to know where to get it, find raw organic apple cider vinegar here.
How to use apple cider vinegar to remove warts – it worked in less than two weeks:
Maybe it's normal for it to go this fast, but I sure didn't expect it.  I started by soaking a wadded up hunk of kleenex (or cotton ball) in apple cider vinegar and holding it onto the wart on the back of my ankle with a bandaid.  (It stinks a little, so I'm glad it was all the way down at my foot.)  I did this before bed for 3 nights in a row.  In the mornings I took it off.  After those 3 nights, it had turned black.  But then I forgot about it for a couple of days, maybe this was good, to let it dry out.  Then I sterilized some scissors (with steaming hot water), let them cool and clipped the black part off.  It was definitely smaller!  I washed good after messing with it, just in case it might spread.  Then I started the same procedure again, but it started to hurt this time, so I just let it heal up for a few days.  Then I did it all again, and this time after only two nights it turned black again.  A couple of days later I noticed that it was a little crusty (gross I know, sorry), so I picked the black part off.  This time the whole wart peeled off bringing some of it from below the skin level, so there was even an indentation there, COOL!  I know, I'm weird that this stuff gets me all excited.  It's sick but kind of fun like a science experiment, ha!
Here's what it looked like, and it's especially lovely with the glue residue leftover from the bandaid: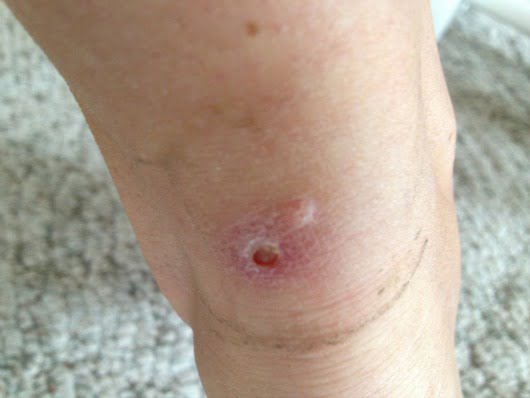 See how there's another little one next to it?  I'm going after that little sucker next.
If you've also had good luck, tell us about it and what you did differently.  It's so cheap and easy, apple cider vinegar is some powerful stuff!  Get raw organic apple cider vinegar here.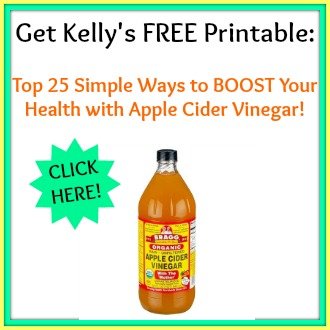 More: