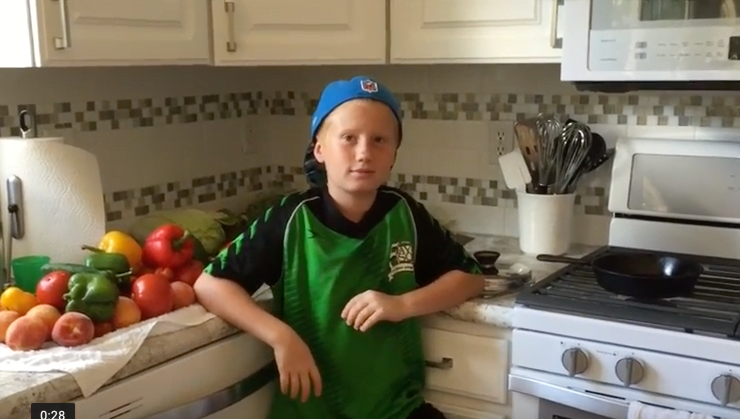 Hey friends, I wanted to show you a video that I shared during my talk at the Wise Traditions conference last week.  This is our youngest, he's the ham of the family, unlike our other 3 who prefer NOT to be noticed.  🙂
He often claims he "hates eggs", but I try not to make a big deal of it and one morning he announced he wanted to go the farmer's market with me to get veggies so he could make an "egg sauté".  Watch this video for advice from him about how to get your kids to love real food!
By the way, soon this kids cooking class will be on sale again, so sign up at that link to be notified — what a great gift for someone!
***If you like this video Kasey would love it if you commented below.  Also, if you'd really like to make us both happy, click here to watch it on YouTube and give it a thumbs-up and a comment there, too!  🙂
How to Get Your Kids to Love Real Food:
Related: