It's been a while since I've shared a homeschool update with you, and usually those seem to come along when I also need your advice on something…
I read this blog by Tonya, a Mom who recently began homeschooling, and in a post this week with homeschool tips, she said:  "This is by far the best decision we have made for our family, and we are enjoying our lives so much more now without the hustle and bustle of school meetings, answering to the clock as we come and go, or the dreaded hours of homework and study each night.  We have taken back our evenings and life is good!"
Those were our main reasons to begin homeschooling (we're in our third year now!) and they're still my feelings exactly.
Lately we've had more good days than bad and I'm loving it.
There was a day a couple of weeks ago when one was reading, one was on the ipad working on her essay and one was doing his math.  All were working quietly.  No one was teasing or yelling at their sibling or swinging at each other!  I was making dinner and thought, "I wonder if THIS is what it's like for families who have homeschooled for a long time and are in the groove…"  That whole week was awesome, so of course we went out for ice cream to celebrate.  🙂
Less stress!
I've needed to work more on the blog recently (updating stuff, fixing up old posts, and tons more that always needs to be done and takes HOURS) and I've been able to do that AND get my sleep AND make meals, AND do a ton of reading aloud, because we're all into a really good book and can't stop!  At the beginning of the year my school planning time seemed to take SO long, but I've finally got that streamlined now, too.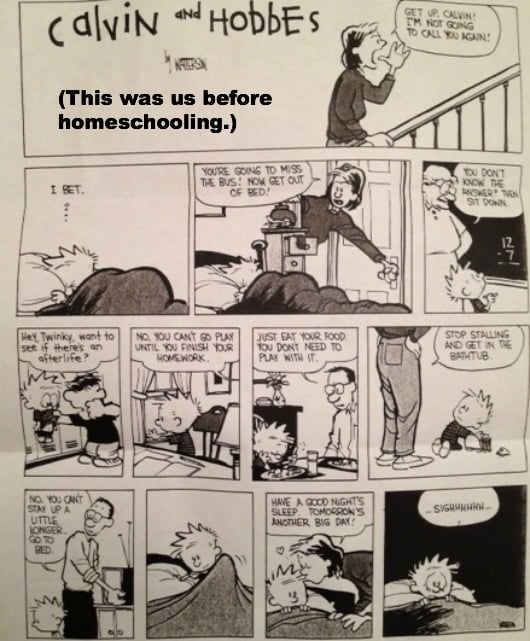 Usually the kids sleep in while I work in the morning (oh how I LOVE not rushing everyone out the door every day!), and then once breakfast, prayers and read aloud is done, I head back to my office while the kids get going on their lists.  Later I'll stop and work with each of them on whatever subject they need help with, and then get a start on dinner, laundry, etc.  The point is, it's been so NICE not running around like a crazy family, playing Christmas music, enjoying this time leading up to Christmas, and just not feeling stressed about time, although I'll probably never feel totally on top of things again because with the blog there is always so much to do!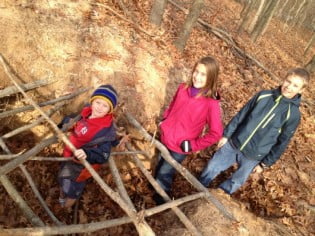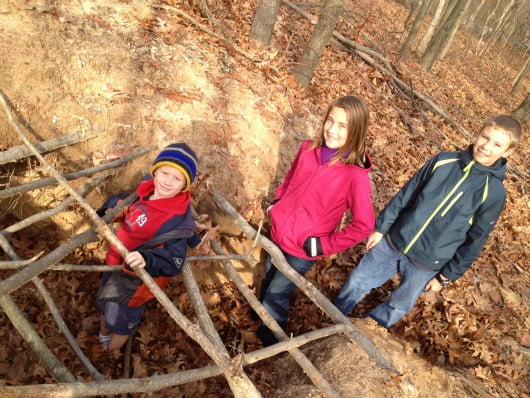 My one dilemma, maybe you guys can help me, is feeling guilty that I'm not serving in a ministry somewhere right now. 
I certainly help friends and family when they might need me (when Mom was sick last summer everything stopped and helping her was my top priority, because that's what you DO, and I can't tell you how much peace this brings as us kids are grieving her death, knowing we did the right thing), but I've given up everything else, including my role as local WAPF co-chapter leader.  My only priorities right now are my family/homeschooling and my business/blog.  My "default" answer for everything else in my life lately has been "no".
It's because of that that I finally don't feel stressed and haggard all the time, and I know that's good…
But what about those in need beyond my family?  What about teaching the kids to serve others?!

I used to volunteer a LOT at our church and pretty much ran or had my hand in almost every ministry there at one time; and when we moved to the other side of town (and had more kids by then), I usually did something here at our current church, too, but not now.  I don't feel like God wants us running crazy all the time, but I DO know He wants us to help others, so I've been praying, "Lord, show me what I can do to serve others that won't take up a ton of time and make me an over-busy stress case again…"
What do you think?
Is this just a time in my life where it's okay to focus on my family and work, and later I'll be able to serve others again more?  Or should I be doing both?
Related: