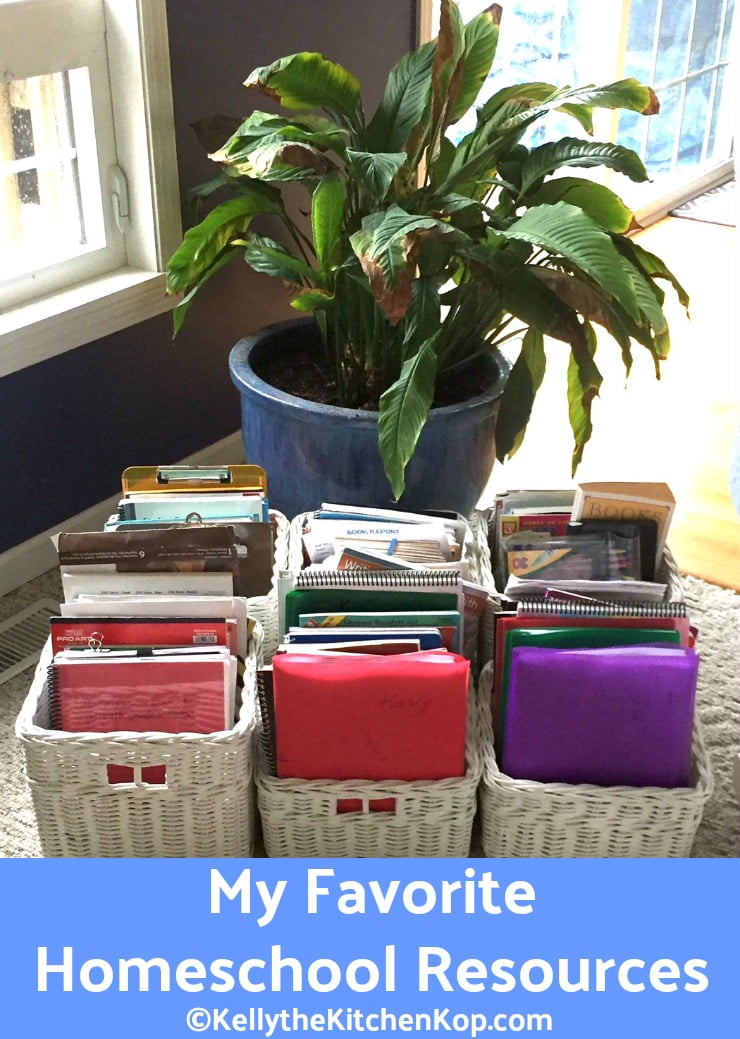 It's been a weird school year for us, and it all started last summer when I was only planning for two kids instead of three like normal…  it's just odd.  I'm sure many of you moms out there understand how I'm feeling.  Our oldest is grown and out of college, and our second oldest graduated and is now working full time as an electrician apprentice — partly it's nice though, because he had checked OUT in that last year, so not having to battle him through his assignments anymore was a huge relief!
Our Favorite Homeschool Resources  (What we LOVED this year)
SCIENCE:  We've been using this for biology and it even has curriculum plans you can print out.  You just watch the VERY interesting and well-done DVDs (we watch them together because I love them too), and then they do the assignments that go with it.  (There are also chemistry and physics DVDs, which I did with our older son, and they are also really well-done.)  Since we covered the human body this year, I got this cool book that shows so much — yes, it's for younger kids, but I love the details you can see!

HISTORY:

 We used Story of the World for part of our history this year, and we did more of the assignments that go with it — you can tailor everything up or down depending on your kids' ages.  (Also we watched more of these FUN and informative videos to go along with what we were studying.)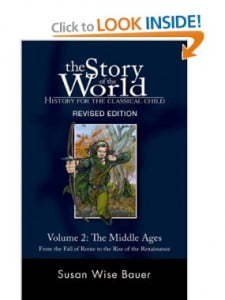 WRITING:  For writing we do a few different things. We still use parts of this curriculum here and there, but instead of having our 10th grader write paper after paper after paper, she's using this VLA program — I love that whole philosophy!  Also sometimes we'll do editing together using their own work or we might use this editing book.  Other days I'll have them write me an essay on the Saint of the day.  Or yesterday I had them write me an essay about what was going on in the world the year they were born.  I'm going to have them write a full research paper this spring.  Crap, it's spring now, guess I'd better get going on that…  OH and last week I found these new books that they actually LIKE writing in: a  Writing Prompts Journal.  This is great for when you just want them to write something, but they don't know what to write about!  (They each have their own — make sure you have them date it because it'll be fun to look back someday.)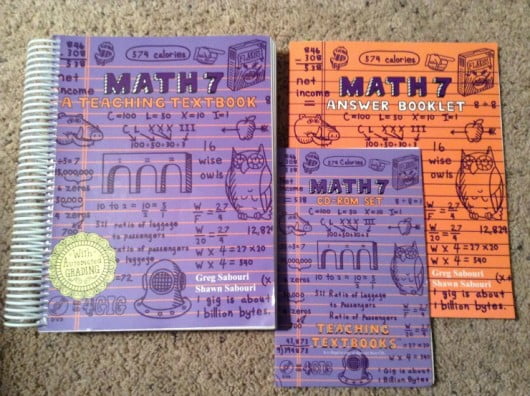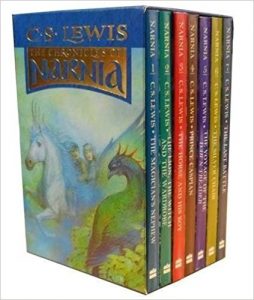 RELIGION:  We studied the Book of Acts this year and now I'm just having them do extra writing or reading about Saints or other miscellaneous stuff, including their own daily bible reading/devotions time.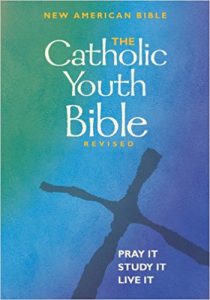 MISC.:   We also do art now and then or play games with these famous artists cards.  And I'm still working on building up their Latin vocabulary with these cards.
Now it's that time to figure out what materials we'll be using for next year, please will you share what have been some of YOUR favorite homeschool resources??
More you might like:
When the kids were younger, they loved the Magic School Bus videos.  I'd let them turn them on while we were eating lunch sometimes.