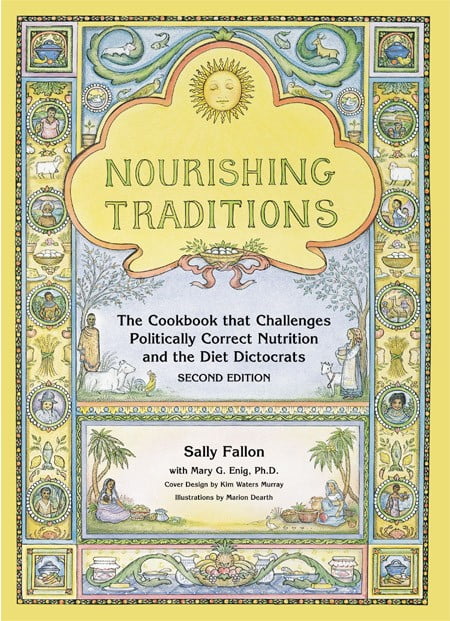 DO YOU HAVE A FAVORITE COOKBOOK?
Recently Natalie has suggested I open up the topic of favorite healthy cookbooks. It's not easy to find one that has recipes with healthy fats, grass-fed meats, homemade broth, etc., but they are out there.
Here is my favorite:
As you probably guessed, I love Nourishing Traditions, since it was a big part of my "food conversion", and it has taught me many new things that I never had a clue about before I read it there. (Things that most people only a generation or two ago were very familiar with.)
However, I have to admit, I usually just take any recipe, from any source, and adapt it by using healthier ingredients.
So how about it?
Will you e-mail me your favorite cookbook? AND don't forget to tell us why you love it, and what your favorite recipe is inside. When I get a few, I'll compile them into a post. 🙂
THANK YOU!