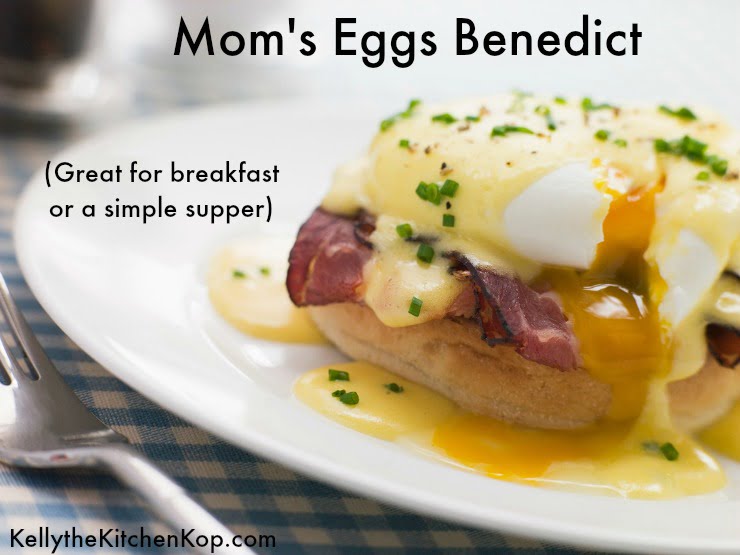 My Mom's Eggs benedict with cheese sauce is a perfect Christmas morning (or any morning) breakfast, or supper for that matter!
I've told you before about one of Kent's Mom's specialties, Grandma's Molasses Cookies; today I'll share one of my Mom's specialties:  Eggs Benedict.  This is everyone's favorite when sleeping over there, she is a great cook and this recipe is out-of-this-world tasty!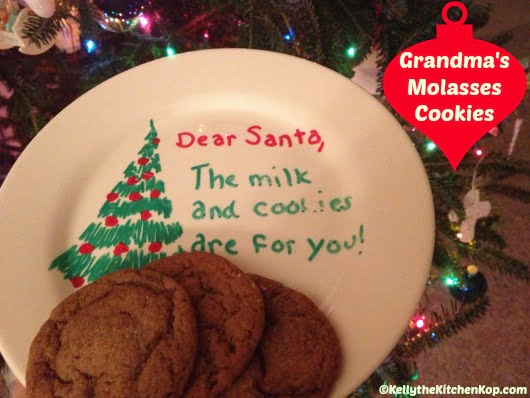 Most eggs benedict recipes use a traditional hollandaise sauce, but Mom has always used a basic cheese sauce, which we all like much better.  It's best with a ham slice, but if I don't have any, it's still good without, or you could also use bacon or whatever breakfast meat that makes your heart happy.  (Don't have a good local source for safe, healthy meat, then you could get it here instead.)
Also note that most eggs benedict recipes call for poaching the eggs, and Mom did that sometimes (all I see online are non-stick, no thanks!), but other times she'd just fry them in butter or bacon grease, which is what I do.  It's faster and really doesn't matter since they'll be covered in cheese sauce anyway!
We'll sometimes make this eggs benedict with cheese sauce for a special Christmas morning breakfast, but it's easy enough for everyday.  We also have it for a quick supper sometimes.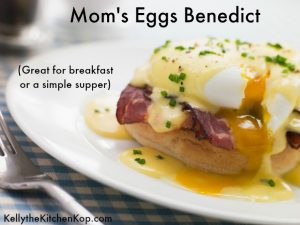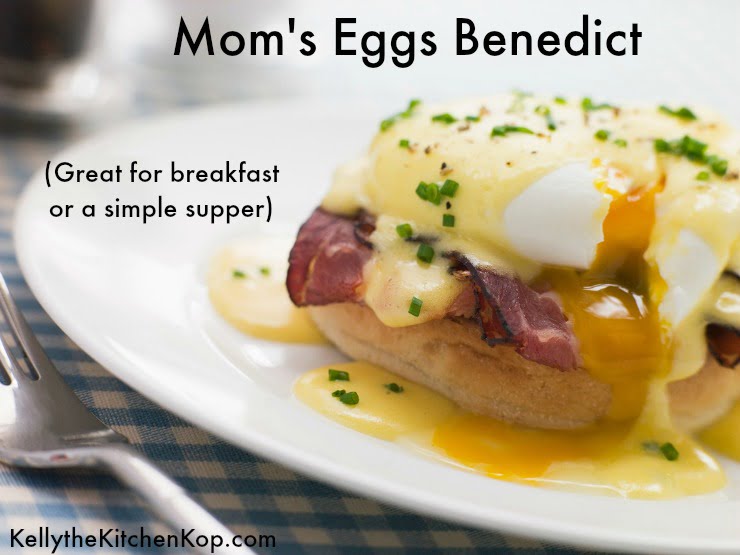 Print
Eggs Benedict with Cheese Sauce
Ingredients
Organic english muffins, toasted.  You could also just use your favorite bread and serve this on regular toast.  This time we had it on toasted buns from our favorite local bakery where they make fermented bread.  1 to 3 pieces per person.  Kids usually can only eat one, adults eat 2 or 3.    I almost forgot I have a recipe on my blog for homemade sourdough English muffins!
Butter for spreading on the toasted bread – pastured butter is best.
Pastured eggs – 1 to 3 per person
Ham – enough for each person, pastured ham is best!
Butter or bacon grease for frying
For the cheese sauce:
1/2 cup butter (one stick/8 Tablespoons)
8 Tablespoons of your favorite flour – I use spelt flour or einkorn flour
3 cups milk (read about healthy milk choices)
Pepper and sea salt to your taste – we like a lot for good flavor.  Just keep taste-testing.
1 1/2 cups of shredded cheddar cheese or whatever kind you like (I buy cheese in bulk and use my Bosch for shredding huge amounts at once; then separate into smaller baggies and store in the freezer.)
Instructions
Start by making the cheese sauce.  Melt 1/2 cup butter in a medium saucepan.  Whisk in the flour, keeping the heat on low-to-medium so it doesn't burn.  Keep whisking as that bubbles a little for a couple of minutes.  Slowly add in the milk, whisking continuously and watching it, turning it down if needed so it doesn't burn.  It will start to thicken, and if it gets too thick, just add more milk.  Whisk in the cheese.  Add sea salt and pepper.  Turn it down low to keep it warm and whisk occasionally while you make the rest…
Fry the ham in a frying pan with a little butter or bacon grease just to get it hot and maybe a bit crispy on the edges -- yum!
Start toasting the English muffins and buttering as you make the eggs.  (This depends on how many you're making, if you're only making a couple, you don't need to toast them until you've got your eggs going.)
Fry the eggs in butter or bacon grease.  Kent and I like them over-easy, the kids like the yolks hard.  I use my favorite pan (16″) for this because it makes so many at once!  I could've even gotten two or three more eggs on here.  
Now plate it:  English muffins, a piece of ham, one egg, and spoon the cheese sauce over the top.
Did you make a real food recipe?
I want to see it! Tag @KitchenKop on Instagram and hashtag it #KitchenKopRecipes OR share anything you know I'll love by tagging @KitchenKop and hashtag #KitchenKop -- see you over there!
Let me know what you think and if you love this eggs benedict with cheese sauce as much as we do!