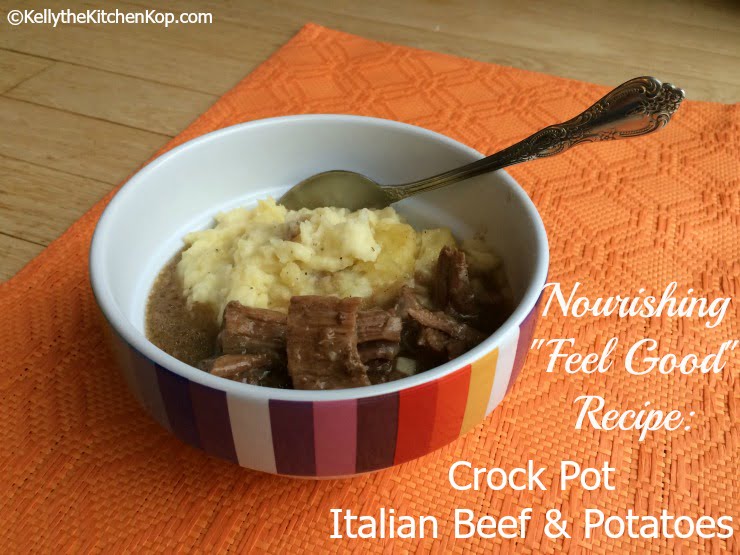 Kent and I make it a priority for all of us to eat together as a family as often as possible. Sadly, we know that our time is limited before our kids are grown and gone, and we want to enjoy these moments as much as possible until then.  But some nights it just doesn't work. Last night we were running kids around and knew we'd be eating at different times, so I pulled out my crock pots and threw together a couple of easy recipes for a hot "feel good" meal — everyone loves this crockpot Italian beef recipe served with creamy mashed potatoes.  And what makes it even better, you can start with frozen solid beef!  (I always forget to get meat out ahead of time.)
Crockpot Italian Beef Recipe and Mashed Potatoes 
Ingredients:
Instructions:
Easy and fast! I love it when my family can come home to the delicious smell of a home-cooked meal like this one.  Please like and share this recipe, thank you.  🙂
Need to make this recipe FASTER?
RELATED:
Meal Planning Help!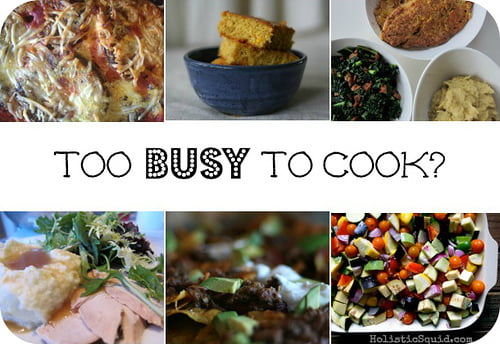 Sick of planning meals and answering the question, "What am I going to feed these people?" No matter what kind of eater you are (traditional, GF, paleo, vegetarian)… Check out these affordable interactive easy-to-use meal plans where the work is done for you.  NOW recipes also available from Nom Nom Paleo, The Paleo Mom, and Wellness Mama all in one spot!  You can read over my review here.