DIY Facial Cleansing Grains
(This is a post from my dear friend, Jill, who helps around the blog and has written super helpful posts here in the past:  See all of Jill's posts here, including more like these:  Homemade Deodorant Powder, 6 Elements of Nutrient Dense Foods,  How Real Foodies Care for Their Loved Ones with Cancer, and  How to Fight Depression and Anxiety Naturally.  Note that there are affiliate links below to help support the blog, but the cost is the same for you.  Here's Jill…)
As a former hair stylist and esthetician, I've always been particular about my skincare products. But as a naturally-minded real foodie, I am also leery of toxic ingredients in even high-end, professional products and the potential for a myriad of questionable and down-right carcinogenic and endocrine disrupting chemicals to absorb through my skin and wreak havoc on my body. So for years I purchased quality natural skin care…that is until I discovered how easy, fun, and economical it is to make my own. And here's the kicker: my skin has never been better! Now I make and sell natural skincare products locally, but I also love empowering people to unplug from the "machine" and make it for themselves.
Facial Cleansing Grains:  "Where have you been all my life?!"
Facial cleansing grains are a versatile 3-in-1 skincare wonder (you'll wonder where it's been all your life!) that you mix with water for daily cleansing and exfoliating. It also makes fantastic masks. Typically, cleansing grains are a combination of clay and ground grains, nuts or seeds, often with the addition of powdered herbs, flowers, and/or other botanicals and essential oils. Cleansing grains leave your skin incredibly smooth, refreshed, and never dry or tight.
While cleansing grains effectively cleanse and exfoliate, there is no soap or surfactant to strip beneficial bacteria, oil, or the protective acid mantle from your skin, and no mystery ingredients, preservatives, or synthetic fragrances. Seriously, you could eat it without worry of harm, and it would probably be good for you. By the way, that's my personal health and safety standard for skin and hair care products ("Could I eat them safely?") because I know they don't just sit on the surface.
As far as I know, the concept for cleansing grains originated with herbalist Rosemary Gladstar's "miracle grains" (see Herbal Recipes for Vibrant Health for original recipe), though you can now find endless variations.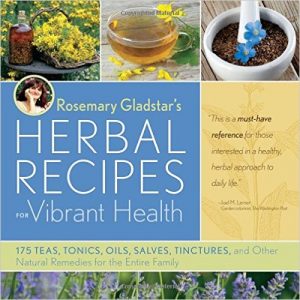 Cleansing grains became a quick hit with my customers, ranging from teenagers to "older" grandmas. Whether their skin is oily and acne-prone or dry, sun-damaged, and "mature", I frequently hear raves about how replacing their previous cleansers with cleansing grains has improved their skin. Today I want to encourage you to begin making your own natural skincare products, starting with this flexible and easy formula.
DIY Facial Cleansing Grains
Ingredients:
2 cups clay of choice (see below)
1 cup "grain" of choice, ground in a coffee grinder or small food processor, unless pre-ground (see below)
1/4 to 1/2 cup exfoliating booster of choice (see below)
1 to 4 Tablespoons active botanicals, optional (see below)
Essential oils, optional * (See below. Start with about 20 drops, depending on the essential oils, and work up from there.)
Instructions:
Combine ingredients in a large mixing bowl. If using essential oils, break up clumps with your fingers, stir well, and add more if needed.
Store cleansing grains in a glass jar with a tight fitting lid to keep dry. A simple canning jar works great, but you can also use something fancier like these recycled green glass apothecary bottles. This recipe makes a very generous amount of cleansing grains–you may want to give some away as a gift!
How To Use Your DIY Facial Cleansing Grains:
Pour a small amount (a scant teaspoon) into the palm of your hand and drip enough water onto it to form a paste consistency. Massage onto damp face and neck, then rinse. The paste can also be left on for several minutes or longer for a facial mask.  Follow up with toner and facial serum.
If using cleansing grains for a mask, try replacing the water with other goodies from your kitchen for their added benefits, such as raw honey (very moisturizing, yet incredibly healing for acne), yogurt or milk kefir (the lactic acid is gently exfoliating, plus probiotics), mashed avocado (super moisturizing), your favorite hydrosol (flower water), fresh pineapple juice (very exfoliating enzymes), fresh cucumber juice (soothing, reduces redness and puffiness), or whatever else you can think of.
Below are many options to choose from — click the links for where to find my favorites listed here:
Clay options:
Grains/gentle exfoliant options (coffee bean grinders work perfectly to grind these):
Exfoliating boosters:
Keep in mind some ingredients (such as corn meal) can be pretty scratchy and rough, so if you chose those use sparingly and be extra gentle while cleansing and exfoliating your face.
Active botanicals (be creative, these are only suggestions to get you started):
Essential Oil Suggestions (choose one or more from the following):
Sensitive Skin:
Dry/Mature Skin:
Oily Skin/Acne:
Normal Skin: Whatever smells best to you. 🙂
To avoid irritation, I recommend avoiding "hot" oils for facial care like cinnamon, clove, and ginger, as well as very strong herbal oils like oregano, and thyme. Rosemary can be helpful for oily/acne-prone skin, but use it extremely sparingly and very diluted since it is also quite strong.
(These photos show a similar cleansing grain formula to the sample recipe below, but it contains French Green Clay, hence the greener color compared to what you will see if you make the below recipe exactly.)
Sample DIY facial cleansing grains recipe based on the above formula (for normal skin, with antioxidant botanicals):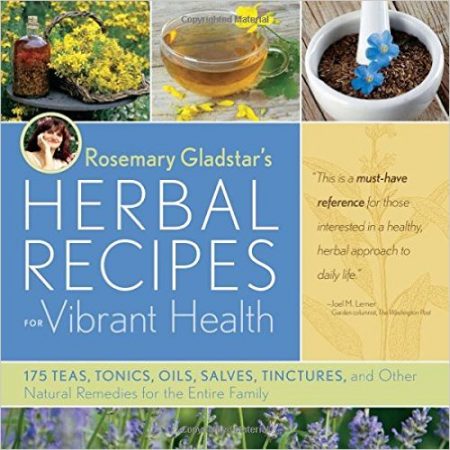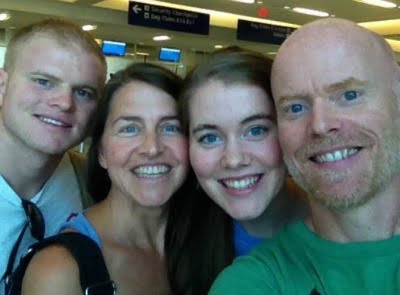 About Jill: My husband and I live in Waco, TX, along with our two awesome young adult kids. I have a small business, selling handmade personal and home care products at our farmer's market and local retail sites. I am also Kelly's blog assistant. 🙂 I am passionate about real food nutrition, natural health, local food, and I love to cook. Fortunately we have access to lots of local food via our fantastic farmer's market, nearby farms, and even a grocery store that sources much of its food locally.