Friday was our annual bible study potluck dinner and we laughed our butts off, as we usually do when we're together.  🙂
Some pictures!  (Or just scroll down for the cranberry cake with butter sauce recipe.)
Chris, Michelle, Nancy, Mike, Amy, Sue: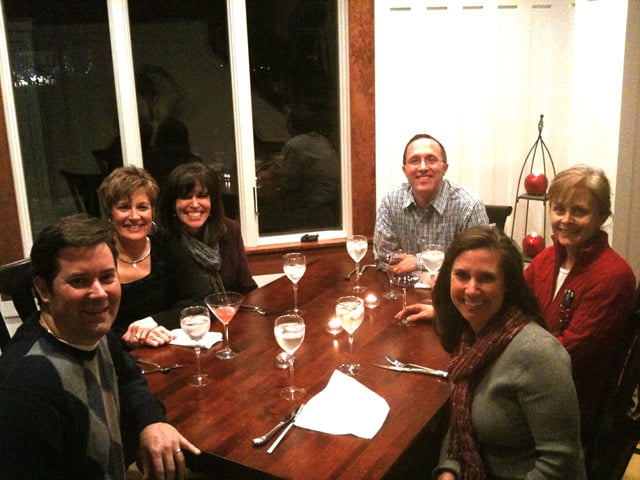 David, Gary, me, Dave, Kent, Amy: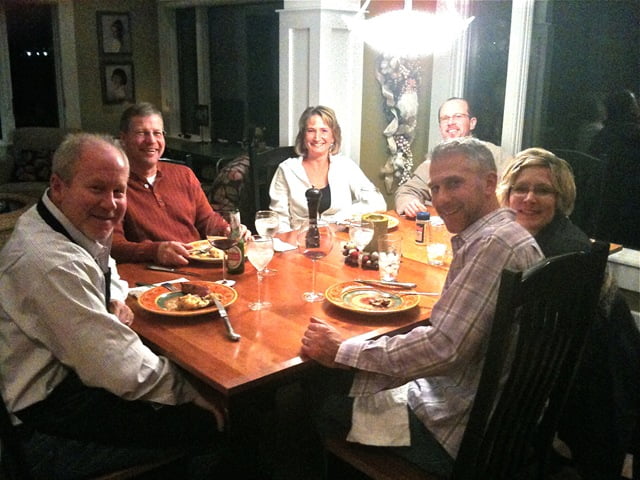 Michael & Lyn couldn't come this year.  🙁
Onto the FOOD!
Michelle made some delicious appetizers (and a brandy slush that I'm craving!) and Amy made a great salad, but being the rotten blogger that I am, I didn't start taking pictures until David reminded me to during the main course.  (Pretty sad, huh?)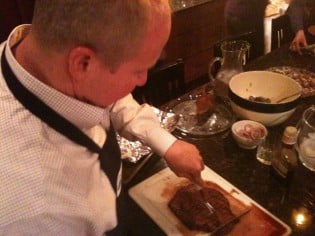 Here's a picture of David slicing the flank steak, which tasted SO good.
Along with the steak, the main course included some amazing twice-baked potatoes (I have to get that recipe from Nancy), and my broccoli casserole.  We also had some delicious bread from Sue, but I ate that before I took this picture: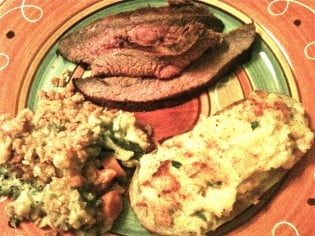 For dessert the other Amy brought cranberry cake with butter sauce, and it was a perfect mix of sweet, sour and buttery flavors together!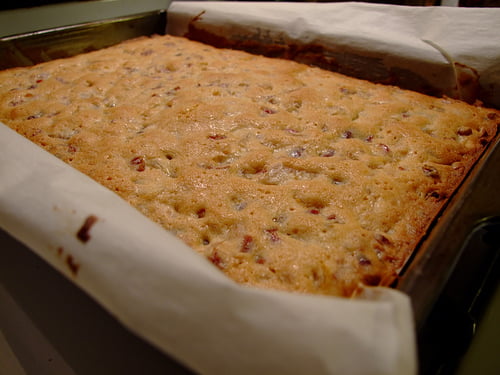 Cranberry Cake with Butter Sauce:
Ingredients:
Hot Butter Sauce:
Instructions:
Cream butter and sugar, stir in milk, water, flour, salt & soda.  Mix well, fold in berries.  Pour into a 9×13 buttered baking dish.  Bake at 350° for 35 minutes or until cake is golden and springy on the top.  Bring sauce ingredients to boil in saucepan and serve warm over the cake.
It's such a pretty cake to make for Christmas, too, but the shot I got (above) didn't show the cranberries very well.
Enjoy!
Related posts: