Exorcising Pritikin's Ghost — Throw Out Your Cholesterol Levels Chart!
This is a guest post by Joanie Blaxter, founder of Follow Your Gut, but first a disclaimer: neither Joanie nor I are health professionals, use what you read here as part of your own research and then consult with a natural doc or health professional you trust to find what is best and right for YOU.  Read my entire disclaimer here, and also note that there may be affiliate links in this post.
Alrighty then, it's about TIME! Excuse the pun, but it looks like the tide has turned…
Not only was the cover story for the June 23, 2014 issue of Time Magazine entitled "Ending the War on Fat," but now the word is that even the FDA is reversing its decades long position on the evils of consuming dietary cholesterol: "Limitations for cholesterol will likely be removed from the 2015 edition of Dietary Guidelines for Americans."
According to a recent report in the Washington Post, an insider claims the new stance on cholesterol will remain in the final report. As noted by medical journalist Larry Husten:
The proposed change reflects a major shift in the scientific view of cholesterol that has taken place in recent years. 

Although serum cholesterol is still considered an important risk factor, cholesterol consumed in food is now thought to play a relatively insignificant role in determining blood levels of cholesterol.   (Source)
Over forty years of demonizing saturated fat and cholesterol from our government, our researchers, our media… was that really because good research on the topic simply wasn't done until recently?
A bit more about that later, but, for now, let's cut to the chase.
What is one of this country's top grossing industries?
Answer: commodity crops – corn, soy, wheat, etc. – the famous "amber waves of grain" and "fruited plains" of the song, America the Beautiful.
So, what still to this day makes the United States agricultural cash register go ka-ching!?
Short answer: carbohydrates. Second short answer: processed food made out of carbohydrates.
The United States exports a huge amount of commodity crops to the rest of the world – 20-50% depending on the crop. We also take many of those crops, process them in factory settings, and sell them back to Americans as fabricated foods like corn chips (corn), non-dairy milk (soy) and bread (wheat).  By the 1950's, heart disease in this country was already so rampant that a war between two researchers had developed emphasizing two very different, potential directions for the national diet.
Ancel Keys blamed heart disease on saturated fat.  Physiologist John Yudkin pointed the finger at processed carbohydrates and sugar.
Both published works comparing the eating habits of cultures from around the world.  Ancel Keys wrote The Seven Countries Study which gave birth to "the Mediterranean Diet" and John Yudkin wrote a book on the dangers of sugar: Pure, White and Deadly.
So who won the war?
And which food took the blame for heart disease: saturated fat or sugar?
Take a look at the January 13, 1961 cover of Time Magazine to get your answer.
Yes, but the backstory is the U.S. commodities market really won with unwitting help from Senator George McGovern and his friend:
Nathaniel Pritikin
Pritikin gained fame in the mid-70's with the publication of a series of books promoting the dietary approach championed by Ancel Keys.  Senator McGovern became a diehard low-fat fan when he was able to reduce his cholesterol levels through his stay at the fashionable Pritikin Longevity Center in Santa Barbara, CA.
McGovern subsequently used his position as the chair of the Select Committee on Nutrition and Human Needs to push forward an agenda in 1977 that established new dietary goals for the nation – reduced fat, sugar, salt and protein intake – that were taken practically verbatim from the Pritikin handbook.
This was despite the fact that numerous scientists, including the NIH (National Institutes of Health), felt there wasn't any evidence-based science to support these new anti-fat, anti-cholesterol guidelines.
Federal dietary guidelines determine what schools, programs, studies, educational institutes, nonprofits, etc. will receive federal monies.  In other words, as soon as McGovern's agenda went into place, any research or programs that did not support the new anti-fat, anti-cholesterol guidelines, lost, or could never get, federal funding or support.
This is why it has taken approximately forty years to turn this Titanic around and back on course.  And we still have a long way to go.
For the past 4 decades the food industry has assiduously complied with the food mandates initiated by Keys and taken up by health officials and have supplied the public with oodles of sugary, starchy, low-fat and fat-free processed foods made with fake flavorings, additives and unhealthy, rancid vegetable oils (trans and hydrogenated oils).

"As a result of this giant food experiment by the health officials and aided and abetted by the food and vegetable oil industries who both profit tremendously from these mandates (in fact, one could make the argument that these industries started this whole thing because of the enormous profits they have enjoyed – Ancel Keys notwithstanding), Americans are sicker than ever." (Fat:  It's Time Has Come.  Emphasis mine.)
So how did  Senator McGovern improve his cholesterol levels on a low-fat diet?
We now understand that cholesterol is not the culprit in heart disease, but rather more of an indicator of overall inflammation in the body.  In other words, reduce the total inflammation and the cholesterol goes down.  (See Kelly's post, The Real Cause of Heart Disease, for more on that.)
My guess is McGovern reduced his overall inflammatory load because the Pritikin diet also eliminates processed foods, starches and sugar while emphasizing regular exercise.  It likely had little to nothing to do with his abstinence from fat.
In fact, the "heart healthy" low-fat dietary emphasis has never been solidly supported by science.
Instead, recent studies have shown a low-fat diet to be linked modern diseases like:
And what did Nathaniel Pritikin himself die of at age 70?  He developed leukemia and subsequently killed himself.
The Mediterranean diet, with its emphasis on fruits, vegetables and olive oil, supplemented occasionally with fish or chicken breast, is a diet often extolled by vegetarians (or near-vegetarians).
However, the reality is that the current, Americanized version of the Mediterranean Diet, inspired by Pritikin and popularized by current books like The Blue Zone, is a far, far cry from the truly traditional diet of long-lived Mediterranean peoples. 
This is due to two, centuries-old, dietary habits of the region that are consistently overlooked by Mediterranean Diet proponents, including Dr. Keys who particularly emphasized the longevity of the residents of Crete.  Those research flaws include:
The strong presence in the Cretan/Greek diet of ample amounts of unusual seafood like snails as well as lamb and raw cheese.
The practice of periodic fasting, which, in this religious context, is more accurately described as days of overall reduced food intake, not food abstinence altogether.
In Greece the predominant religion is Orthodox Christianity – a faith with a thousand-year-old fasting tradition that involves abstaining from olive oil, all animal products except shellfish and snails, and alcohol for more than 180 days per year… almost every Wednesday and Friday of the week… (as well as) other holy periods encompassing many weeks of the year."   Page 112, Death by Food Pyramid by Denise Minger
Did you read that carefully?  For half the year, these long-lived inhabitants give up up olive oil and alcohol, while focusing on fresh vegetables and omega-rich snails and shellfish.
And on the other, unlimited days, they increase their total protein intake by adding lamb, eggs, fish and raw cheese.
Vegetarian diet?  Hhhmmmm… not so much.
Nutrient-dense?  Oh, yes!
Despite the nature of his early death, Pritikin's dietary legacy has remained in place for the past three decades, enshrined in national policy.  While the Pritikin Longevity Center in Santa Barbara has long since shut its doors, nevertheless, Nathaniel's ghost still lingers, whispering in the ear of every woman requesting skinless, boneless chicken breast at the butcher counter.
Hopefully, the upcoming changes to the newest Dietary Guidelines for Americans will release Pritikin to the heavenly peace of enjoying the butter, cheese, bacon and eggs he so deserves, as do we all…
More Resources
How do you approach your own heart health – by controlling blood sugar levels and inflammatory load?  Or on reducing "bad" cholesterol?  What luck have you had improving your stats?  Let me know what has worked for you!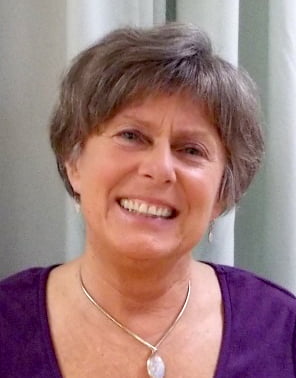 This was a guest post by my sweet friend, Joanie Blaxter, who is now a regular writer around here!  She's been the Ventura County, California chapter leader of the Weston A. Price Foundation since 2010, and you can contact Joanie here for health consultations. Also, find her past guest posts here.