Is Bioidentical Hormone Replacement Therapy Safe?
Of course there are conflicting ideas on this, as with anything.  I'll spell it all out for you and share what I've learned, and then I'll explain what my 2-part plan is moving forward…
Not at this stage in your life?
I'm assuming that not all of you are real curious about the state of my menopausal journey, as gripping a story as it may be (riiiight…), but just remember, it will be you eventually if not already!  Or I'll bet you know someone at this stage in their lives — please share this post with them.  Also, there are other facts toward the bottom about birth control pill dangers and breast cancer risks that you need to share with your nieces and daughters.
In my last post, Are Extreme Menopause Symptoms Normal? Should We Embrace Our Muffin Top?, I shared my own experience and symptoms, the information I've found, and what my plan was — that plan included researching natural solutions and trying to figure out the answer to the question, IS bioidentical hormone replacement therapy safe?  So go read that post first for the back-story, and if you're having pre-menopause symptoms, we can compare them!
I left you with more questions than answers in that post, though, but today I'm coming around to some conclusions…
First, you guessed it, a disclaimer!
I say this all of the time:  Don't blindly follow what you read here or anywhere.  I'm not a doctor, a naturopath, or an expert on any of this, not even close.  I'm going to share my own journey, what I'm doing and why, and you take it from there.  Research, ask your doctor and/or naturopath, READ, study your own body, figure out what's best for you.
Now let me piece together what I've found…
Hormone replacement therapy (HRT) seems to be the recommended course for many in my pre-menopausal /menopausal situation, so I knew I needed to give this a good look.  Mostly it's presented in the context of alleviating symptoms, but I've learned that there are much more serious implications than that.
As a starting point, note that across all fields, conventional and natural-minded experts alike, almost everyone agrees that conventional HRT is dangerous, it causes breast cancer, and raises the risk for other health problems as well.  (Some docs are still prescribing it though?!)
The recent Lancet publication of the Million Women Study (MWS) removes any lingering doubt that there is something wrong with conventional HRT (see Million Woman Study in the UK, Published in The Lancet, Gives New Insight into HRT and Breast Cancer for details). Why would supplemental estrogen and a progestin (e.g. not real progesterone) increase a woman's risk of breast cancer by 30 percent or more? Other studies found that these same synthetic HRT hormones increase one's risk of heart disease and blood clots (strokes), and do nothing to prevent Alzheimer's disease. When you pass through puberty and your sex hormones surge, they don't make you sick—they cause your body to mature into adulthood and be healthy. But, the hormones used in conventional HRT are somehow not right—they are killing women by the tens of thousands.   (Source)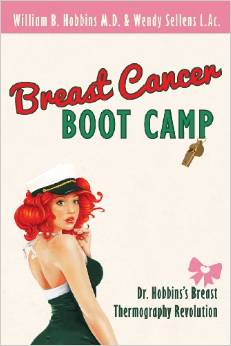 As I shared in the "update" section at the end of my last post on this, however, even plant-based hormonal supplements or bioidentical estrogen hormone replacement therapy cause considerable concern due to the vascular changes that all of these cause in the breast, as shown in thermagram images — all of this is explained in a book I just read called, Breast Cancer Bootcamp.
Enter Elizabeth. 
Elizabeth is a longtime Kitchen Kop reader friend, who is also a psychiatrist practicing in Davis, California (with a primary professional interest in adult psychiatry and in particular the relationship between nutrition and brain health), and is certified in Advanced Bioidentical Hormone Replacement Therapy.
Elizabeth said this:
You need to replace your hormones (just like Suzanne Somers teaches) to prevent your adipose (fat) tissue from increasing, resulting in increased visceral fat (fat around the middle), which is correlated to an increased risk of heart attacks, stroke and cancer.
In other words, getting our hormones on track is not just to alleviate symptoms, but also to decrease the risk of chronic disease.  So she says we should NOT embrace our muffin top!  It may be "normal", but it doesn't mean it's good for us.
Elizabeth suggested I read another book, so I just finished that one too (I read them both on the treadmill, multi-tasking, ha!):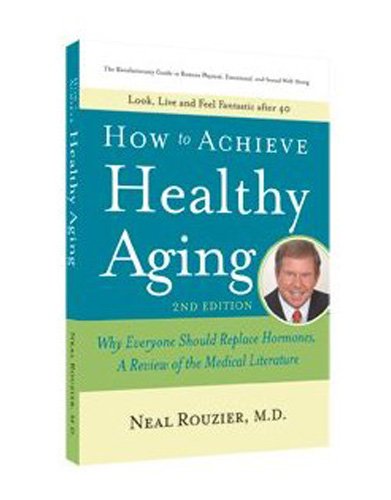 How to Achieve Healthy Aging by Dr. Rouzier.
This led to a lot of back and forth Q & A's between Elizabeth and I, and I'm going to share all of that here so you can learn, too, but first I asked her to give us an overview of her thinking:
Hormone Misinformation:

When I read Kelly's blog post "Are Extreme Menopausal Symptoms Normal? Should We Embrace Our Muffin Top?", her confusion about the seemingly conflicting advice on the subject of hormone replacement was obvious. I therefore suggested that she read a book that I consider to be the best on the subject "How To Achieve Healthy Aging (2nd Edition)" by Neal Rouzier, MD.  I should note I have studied under Dr. Rouzier in recent years in the course of my studies in hormone replacement therapy.  The following are some important pieces of information to consider as you are attempting to understand this complex subject.

Most of the medical literature does not distinguish between synthetic and bioidentical hormones.

For example, the landmark Women's Health Initiative study (WHI) published in 2002 found an increase in breast cancer, stroke and heart attacks in women treated with the synthetic hormone combination of Premarin and Provera (PremPro).  Unfortunately PremPro is the main synthetic hormone that has been correlated with breast cancer – it is a combination of Premarin (synthetic horse estrogen) and Provera (a synthetic progesterone-like drug called progestin not found in any species on the planet) and it is the Provera that has been correlated with breast cancer in the studies.  The bioidentical progesterone that we use in bioidentical hormone replacement therapy (BHRT) actually has a protective effect on the breasts and other organs, meaning there is decreased breast and other cancers with progesterone in all of the studies.

Based upon this finding, women were subsequently advised to discontinue all hormones, instead of being advised to discontinue the dangerous synthetic hormones and switch to the safe, bioidentical hormones.

Bioidentical means that the hormone molecule is identical to the hormone molecule that is produced by the human body, it does not refer to soy or plants. There are very clear differences between the synthetic and bioidentical hormones. Unfortunately, even many doctors do not understand these differences and will scare their patients into stopping bioidentical hormones based on the results of the WHI – which had absolutely nothing to do with bioidentical hormones.

Such advice has done a great disservice to women, since we know that women who have very low, postmenopausal hormone levels die earlier, have greater disability and disease as they age, and a poorer quality of life than women who maintain adequate hormone levels following menopause.

Think about it, if our own natural hormones were so dangerous, doctors would recommend that all women have their ovaries removed once they were finished having children. In fact, previously we routinely removed ovaries when doing hysterectomies, with devastating results for women.  Now, the ovaries are preserved if at all possible, because, even if they are only making tiny amounts of hormones, it is far better than having no hormones at all.

It really makes perfect sense. 

If these natural hormones caused cancer, young women, and especially pregnant women (who have the highest hormone levels), would have very high rates of cancer as that is when hormone levels are highest, but that is just not the case.  Young women and pregnant women have very low levels of breast and other cancers.  It is older women, with declining or menopausal levels of hormones, either on no hormone replacement or improper/inadequate hormone replacement, who are getting breast and other cancers.

It is important to find a practitioner who is familiar with the medical literature and who prescribes bioidentical hormones according to the current state of the science. You do not want to be one of those women I sometimes see who are taking bioidentical hormones that are providing no protection against the degenerative diseases of aging. It is necessary to do your homework, do the necessary recommended reading, and ask questions of potential practitioners about their training and practice before deciding on a particular practitioner and a course of treatment.

In summary, bioidentical hormones for postmenopausal women (and also for aging men, they lose hormones too!) can be life-changing. I am convinced that if women truly understood the benefits of taking properly prescribed bioidentical hormones, and the degenerative diseases of aging that can be avoided and reversed by doing so, no woman would want to be without them.

As Dr. Rouzier says in his book, "Women need to fear losing estrogen and progesterone and not fear replacing them. I encourage everyone to seize the opportunity to live a healthy and productive life."
So if I thought there was a risk of getting breast cancer by taking bioidenticals, then sticking with the natural route is okay with me, since I can handle the hot flashes and belly fat and weird cycles if I must (but again, I feel bad for those with extreme menopause symptoms), HOWEVER, if there is NOT a risk by taking them AND they are actually protective against chronic diseases, AND it will decrease my menopausal symptoms, then I want to take them!
This led to more questions after I read the above books, and Elizabeth was kind enough to answer them all for me, and it made a lot of sense, too!
Some of the following is a repeat of the what she shared above, but I'm just going to let you in on our whole conversation over the course of several weeks of emailing…
Q:  I wish I knew though, even if we're using bioidentical hormones to get our levels corrected, it still doesn't seem very *natural*, that's not what women have done through the centuries, so is it more a matter of our diets?  So part of me wonders if we should just ride it out, assuming that's possible, depending on each person's symptoms, and try to eat the best we can.
A:  We are living longer and going into menopause earlier, so you can absolutely do nothing and come down with the degenerative diseases of aging even while eating a perfect diet – many women will choose to do this because it is more "natural" but it is also more natural for women to die earlier than we do currently.   Suzanne Somers has written a lot about this. 
Q:  It says in Breast Cancer Bootcamp, "Estrogen does not cause cancer but rather "feeds" the receptors of the cancer."
A:  This is correct, some cancers have estrogen receptors which is why we don't prescribe hormones to women who have active breast cancer or who are not yet 5 years cancer-free.  However, advising women to keep their estrogen levels as low as possible is contrary to medical literature.  If this were correct, then every woman should have her ovaries removed as soon as she is finished having children, but we know from experience that doing that has devastating results for women, they die earlier and have more disease and disability and poorer quality of life.  It is too bad that women may fear estrogen — Rouzier's book has excellent scientifically-based information and every woman would do well to read it.
Bioidentical estrogen does indeed stimulate the breast and uterine tissue to some extent, it's supposed to, even when we make it naturally – but the progesterone prevents the formation of cancer- that's why we make both naturally and why we prescribe both when we do BHRT.  Progesterone is a powerful anti-cancer hormone, so as long as you are taking it in the proper amount and proper form (that is the key, so not a progestin) and getting adequate blood levels (not saliva levels), you don't have to worry, you are protected.
Q:  How long will it take to get my hormones regulated so that my visceral fat decreases?
A:  If you are on adequate BHRT with proper levels of all the necessary hormones, you will start noticing improvements almost immediately, but it will take several months up to a year for things like "central" weight gain (muffin top) to reverse.
Q:  Rouzier said that many go on bioidenticals willy-nilly, and this may help alleviate symptoms, but they're not at the right dosages to actually prevent chronic disease.  But one of the books, I can't remember which now, suggested that there ISN'T really a reliable way to TEST proper levels, not saliva and not blood.  "Hormones captured through blood and saliva samplings do not accurately represent the actual circulation of these hormones throughout the body. These should be considered rough estimates, at best. Blood and saliva tests can only attempt to check for circulating hormones. (Because it's also stored in fat cells.)"  Then this guy says saliva IS an accurate test and blood is not.  Which is it??  What are your thoughts on how to accurately gauge where our hormones are at any given time?
A:  Blood tests are very reliable – it is blood tests, not saliva, that are used in the scientific studies on the subject – the blood levels of sex hormones are not "rough estimates" any more than thyroid hormone or any other hormone levels that are measured via blood tests.   Some hormones seem to correlate saliva compared to blood fairly well, others do not, so we don't generally recommend using saliva for that reason, it's rather hit and miss.  What we try to do, is follow the science and replicate what is found in the medical literature, which is blood testing. What really matters is how much hormone is in the blood as that determines what actually gets to the organs that need it.
Q:  As you know, the Breast Cancer Bootcamp book is against ALL estrogen replacement (synthetic, plant-based in supplements, AND bio-identical), because they say it is RARE for anyone to actually be low in estrogen (especially if they're still menstruating at all, which I am, off and on) AND they say that any and all estrogen causes vascular changes in breast tissue as seen on thermograms (I assume ALL vascular changes = cancer or pre-cancer?), however they DO strongly suggest using testosterone and progesterone bioidenticals.  They say that with proper testing, you can tweak the progesterone and get things where they need to be, because it's all about the BALANCE of the progesterone with the estrogen already there.  (I think I have that right.)  However, I understand and it makes sense what you said, that if all estrogen was bad, why aren't women in their 20's getting breast cancer?  But would it HURT to just try testosterone and progesterone only?  Or do you feel that is irresponsible, depending on what our body tests that it's deficient in?
A:  As a general rule, women who are having periods have enough estrogen and do not need additional – progesterone falls off first, starting to decline about 8 years before menopause so it usually needs to be replaced first.  Testosterone also drops off before estrogen and often needs to be replaced as well.  You first have to see what the levels of the different hormones are and replace accordingly.  Anyone who recommends that women never replace estrogen is doing a great disservice to women.  As for it being rare for a woman to be low in estrogen, a postmenopausal woman who is not taking estrogen will have a very low, postmenopausal estrogen level.   If hormones really caused cancer, women in their 20s would have high rates of cancer, pregnant women even higher, but that is not what we see.  It is peri- and postmenopausal women who have the highest rates of breast and other cancers, which is consistent with what is found in the medical studies.
We never use estrogen without progesterone so the risk of breast cancer is even lower than with no treatment.  In fact, even in the Premarin-only arm of the Women's Health Initiative study, the number of deaths from breast cancer was less than it was with no hormones at all.
Q:  Could it be that the issue with the vascular changes in the breast while on bioidentical hormones may be due to incorrect amounts or ratios?
A:  Not all bioidentical hormones are created equal. I routinely see women who are taking "bioidentical hormones" of one sort or another, yet when I check their hormone blood levels, they are at very low, postmenopausal levels i.e. near zero. These women believe that that they are doing the right thing by taking hormones, and they might, in fact, be experiencing some relief from uncomfortable symptoms like hot flashes and night sweats, but with such low levels, they are not being protected from things such as heart attacks, strokes, Alzheimer's, osteoporosis, cancer, loss of teeth, vaginal atrophy, urinary tract infections, macular degeneration, cataracts, etc., etc.. It is important to take the correct bioidentical hormones, at the proper dose, and via the correct delivery system (oral capsules, transdermal creams, sublingual tablets etc.) in order to achieve adequate hormone levels.
Q:  Would it be safer taking bioidenticals while being monitored by thermagrams along the way??
A: Thermography is an excellent evaluation tool.  But it is not necessary to increase breast cancer screening above normal while on proper BHRT, since your risk of breast cancer is lower than it would be otherwise.  Standard screening is quite adequate.
Q:  How long should we take bioidentical hormones then, forever?  That doesn't seem very natural either!
A:  My patients ask me the same thing, how long do I have to take hormones?  I tell them they can stop their hormones any time they want to start aging (biologically) and getting heart disease, strokes, osteoporosis, cancer, dementia and other diseases.  So yes, we recommend taking them indefinitely.  Yes, it is "normal" for hormone levels of men and women to decline with age – it is also "normal"  to get the degenerative diseases of aging and die after we lose our fertility.  Since we are living well past our age of fertility (or our usefulness from a biological perspective), then presumably we want to remain as healthy as possible for our remaining years, which is the whole point of maintaining youthful levels of hormones.  The notion that we should age "naturally" is a different subject entirely and is a philosophical discussion rather than a medical one. 
I don't think anyone is trying to live forever, but we are certainly trying to have good health for as long as possible. 
It's about adding life to our years rather than years to our life.  For example, I have a very strong family history of severe osteoporosis.  By the time my mother was my age (62) she had already lost 2 inches of height and had a compression fracture of one of the vertebrae in her back.  She is now 86 and can no longer stand up straight and has lost 5 inches of height due to osteoporosis, it is a very debilitating disease.  I have been doing BHRT for over 10 years and have no signs of osteoporosis at this point, my quality of life has been improved tremendously and for that I am very thankful. I will never be without hormones!
My 2-part plan moving forward:
1.  My appointment with a local natural doctor is next week.  (Originally it was last month, but a major snowstorm screwed that up.)  I'm definitely leaning toward bioidenticals, but if tests show I need estrogen, even though Elizabeth says it's not necessary, I'm going to ask about more frequent breast thermograms just to monitor any vascular changes.  (These are surprisingly affordable!)  It's just that I'm extra paranoid since breast cancer most likely due to PremPro is what killed my Mom.  Yes, the Women's Health Initiative study showed that the problem in PremPro was most likely the Provera (the fake progesterone, progestin), not the Premarin (the estrogen part), but I still figure that being extra cautious can't hurt.
And by the way, you know what REALLY ticks me off?
When Mom's cancer came back, not ONE person mentioned ANYTHING about Mom being on PremPro, which is what I'm convinced caused her breast cancer originally.  (And the treatment for that cancer is what led to the metastatic breast cancer almost 5 years later — which means it had spread throughout her body.  This is what caused the blood clot that took her suddenly less than 2 months after her stage IV diagnosis — here's my post about saying good-bye to my Mom.  I still can't believe she's gone and I'm a mess many days.)  NO CONNECTION was made with any of the docs who saw her.  No one gets it, no one is looking at this or talking about this, and some docs are still using conventional hormone replacement therapy and even still prescribing PremPro!!!
Side note:  Did you know that women who use birth control pills before their first child have a four times greater risk for breast cancer?!  And that women who have had abortions have an increased breast cancer risk? 
Here's what I want to know:
WHY don't we hear any of this from all the "pink" campaigns?
Or the information about Provera being so dangerous?!!!!!!!  (More of my PINK rants are here if you're interested:  Are the Pink Ribbons a Big Scam?  One more:  Politically Incorrect Thoughts on Breast Cancer.)  I wish I could ask Mom more about it now, like when she started and stopped taking it, but my hunch is that the study showing the increased risk of breast cancer from taking PremPro was already out by the time it was prescribed for her…
2.  Thankfully Kent is showing zero signs of his hormones dropping, but I want him to get a baseline reading because according to Dr. Rouzier, men also have long-term chronic health risks when testosterone levels start to drop.  Getting a baseline will be good for down the road when he may need to go on bioidenticals as well.  Read my post on this:  Testosterone Replacement Therapy for Andropause — Should Men Have Their Testosterone Levels Checked?
UPDATE SEVERAL YEARS LATER:
I'm just popping back in now, in late 2022, to share a little update.  As convincing as Elizabeth is in this post, my menopausal symptoms were never bad enough to consider any bio-identicals.  (Also see this: Are Bioidentical Hormones Natural? Thoughts from the Other Side of the Issue from Joette.)  I also have a very natural-minded friend who did go on them, but has since decided to go off.  I reached out to her for more info and will add it here later.  I also reached out to Elizabeth to see if her thoughts have changed on things, and will also add that here later if I hear back.
More reading and information:
PLEASE DON'T MISS THE COMMENTS below — some interesting insights are coming in, and as usual, all of you are SO smart, I don't want you to miss more great information there.
Elizabeth suggests you find practitioners who have been trained by Rouzier at worldlinkmedical.com.  (Hover over "resources", then click on "directory", or just go here.)
Three rules for bioidentical hormone replacement therapy (BHRT):  "Over the years I have adopted a simple set of three rules covering hormone supplementation. When these rules are followed, women have a decreased risk of breast cancer, heart attacks, or strokes. They are much less likely to get fat, or have poor sleep, or short term memory loss, fibrocystic breasts, mood disorders or libido problems. And the rules are not complicated."  (Rule 1. Give hormones only to those who are truly deficient in them.  Rule 2. Use bioidentical hormones rather than synthetic hormones.  Rule 3. Use only in dosages that provide normal physiologic tissue levels.  Read here for more details.)
So you can hear another side, and from someone I trust:  Click here to read what Joette thinks of bio-identical hormones.   Elizabeth's comments on Joette's article:  "My response to homeopathy is the same as my response to any other therapy – check the hormone levels!  If they are optimal, then the therapy is fine, if they are not, then you are not receiving proper protection even though there might be some symptomatic relief."
What to do if you are on or were on PremPro?  Elizabeth has these suggestions:  "If someone is taking one of the synthetic hormone-like drugs, the first thing to do is to get to someone who can get them off the drugs and onto natural bioidentical hormones.  There are a number of strategies to decrease your breast cancer risk, including a proper diet:  low sugar, lots of healthy fats, fermented foods, eat organic and non-GMO, avoid toxic chemicals like antiperspirants and flame retardants, maintain good Vitamin D levels with sensible sun exposure, CLO and a vitamin D supplement if necessary, using curcumin, getting sufficient amounts of iodine, maintaining healthy body weight, and getting regular exercise and proper sleep."
Check out my FAVORITE gadget to help my HOT FLASHES!!!
And here's one more:  a wireless remote control that I use for flipping on my fan at night so I don't have to get up when I'm having another flash!
Update that I'm adding later:  I've heard that many women get relief from hot flashes by drinking 2 Tablespoons of ACV in 6-8 ounces of water am & pm — let me know if it works for you!
More about Elizabeth: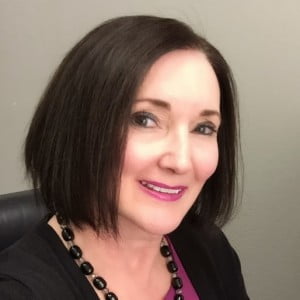 Elizabeth Bowler, MD is a board certified psychiatrist practicing in Davis, California. She is certified in Advanced Bioidentical Hormone Replacement Therapy through WorldLink Medical, the premier physician training organization in this field. In addition to hormone replacement, her primary professional interest is adult psychiatry and in particular the relationship between nutrition and brain health, having done her undergraduate studies in dietetics and human nutrition. She is a Certified GAPS Practitioner.  (More about the GAPS Diet for healing:  GAPS Diet for Rookies.)
"Like many practitioners, I initially got really into hormones while looking for answers to my own health problems – I knew I had low thyroid based upon my symptoms but was repeatedly told by multiple doctors that my thyroid was "normal".  Thyroid and psychiatry are very closely related because a lot of depression and anxiety that we see is caused by thyroid problems.  After successfully treating my own thyroid condition, I went from studying thyroid to studying all of the hormones, again in part based upon my own experience going through menopause.  Now hormone replacement is a significant part of my practice and even when I see someone for purely psychiatric reasons, I always check all their hormone levels (along with doing nutrition and lifestyle counseling) and correct any imbalances before even considering psychiatric medications.  I consider hormone balance to be foundational to good health along with proper nutrition and avoiding toxins."   (Why can't all docs think like her?!)