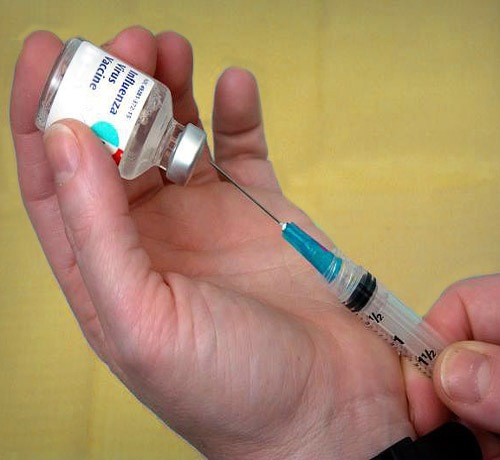 A Facebook friend shared this recently:
A friend posted an article this morning that was posted by a local pediatric office.  It's very persuasive and convincing that you must be crazy if you think vaccines are not safe. I have three unvaccinated children and continue to wrestle with the issue, but also continue to build a strong natural medicine cabinet to fight illness. Anyway, I was curious what you or your readers had to say about it."
So you may be wondering why I'm sharing this, when I've written quite a few anti-vaccine posts here in the past.  While we used to vaccinate, and gave our youngest some shots but not all (read all about that here including which ones we did or did not have him get), unless something changes our minds, you never know, we no longer vaccinate.
But here's the deal.  I have often asked you not to make any of your own decisions based on what you read here on my site, but rather to use what you learn here to motivate you to do more of your own research.  I want you to be fully informed, and aware of both sides of the issues I write about.  That is why I shared that link.
But I'll also tell you what I think of it.
I don't disagree with a lot of the information in the article.  It's true that coincidences can happen after shots that people could attribute to vaccine related problems.  It's also true that most people who get shots never experience anything more than slight side effects.
Here's why we still won't vaccinate though…
As a general rule, I do not trust pharmaceutical companies and the governmental agencies that regulate them.  (Here's a glaring reason:  Wait 'til you read what happened when we went to the doctor's office for shots once!)  No, I don't believe that there's some big conspiracy to inject something harmful into our kids through vaccines and bring down the human race.  But I do believe that their bottom line is money.  There just isn't enough research to know for sure what the long-term effects of vaccines are.  Why would a drug company pay for expensive research like that, when it might show something that could put them out of business and that could easily be blamed on many other things in between the shot and when someone got sick years later?!  A Multiple Sclerosis diagnosis at twenty-eight?  Cancer at six years old?  Learning issues beginning in third grade?  Hyperactivity disorder?  Autism?  I'm not saying I'm positive that any of these things are related, I'm just saying who really KNOWS what the long-term effects of these vaccines could be?!  And not just because of what might be inside the vaccines, but also what it does to our bodies when our natural immune system processes are circumvented.  Besides, they make money not by keeping us healthy, but by keeping us sick.  Sad but true.
Too many stories like this one make me not blindly trust my doctor or vaccine companies, watch Vaxxed to hear about a CDC whistleblower with a scary story.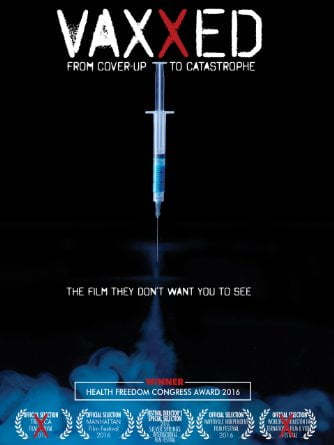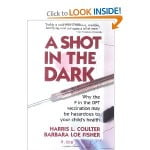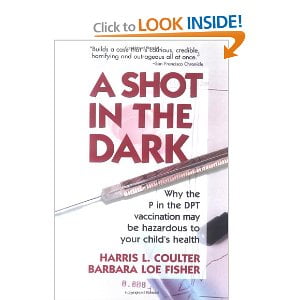 Here's a good book on the topic:  A Shot in the Dark.
The more natural way is always my first choice.  Letting our bodies build up natural immunity whenever possible rather than injecting foreign substances into our blood stream just makes more sense.
The 7 reasons that originally convinced me to re-think all of this still stand, look those over for more help in making your own decisions.  (Included there is information on whether or not vaccines really did eradicate certain diseases… Or if the rates were declining before the vaccines.)
Be sure to watch this for more helpful information:  The Greater Good.
Lastly, this chart is another commonsense wake-up for me.  It shows the CDC recommended shot schedule for 1983 vs. 2013.  Scary isn't it?!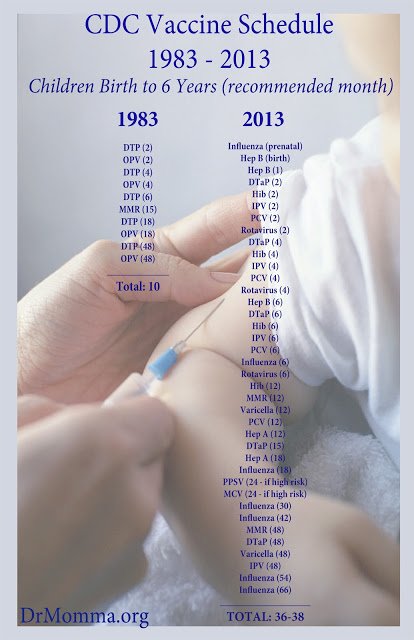 What do you think after reading that article?  Share below in the comments!
photo:  AJC1