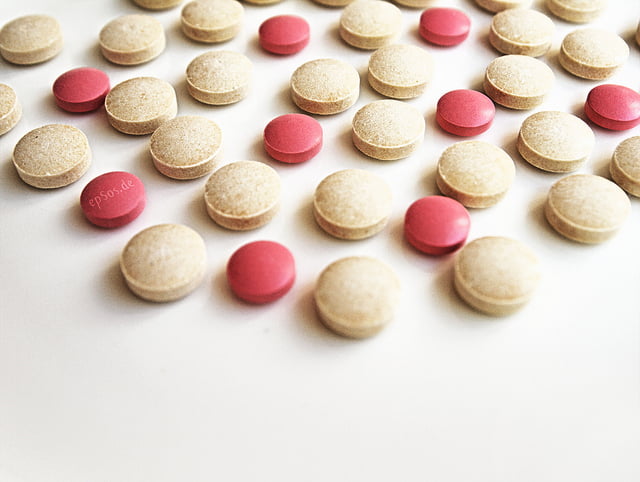 A reader emailed this week and has me totally stumped.  Considering the circumstances, which you'll read about below, she's wondering if she should just tell her aunt that it may be time to take the anti-anxiety medicine her doctor prescribed…
My aunt is a mess and I need your help.  She's a single mom with an adult daughter who is mentally impaired with many medical issues that have them in and out of the hospital.  Her other children have their own issues and are unable to help much.  She also has her own health problems, and recently went to the doctor for chronic pain, depression, and inability to sleep.  Of course he prescribed an anti-anxiety medicine.  She hasn't filled the prescription because she believes the body can heal itself and hates taking drugs.  She eats a whole foods diet, but with few superfoods — very little healthy fats, no raw milk, fermented foods, bone broth, etc.  I did get her to start taking the cod liver oil, but she's not getting better!  Should I suggest she just take the medicine?  I don't know how long she can continue on like this…"  
Isn't that a doozy of a question?
I was stumped because we all know that the side effects of anti-anxiety meds are many, and worse than anything is that once you go on antidepressants, most never go off them because when they try, they feel worse than before and assume, "Wow, I must really need them now!"  (Gee, do you wonder if drug companies might like that, creating customers for life?  Read more about this topic: 20 Tips on Fighting Anxiety, Depression, and Fatigue Naturally, How to Wean Off Antidepressants, and My All Natural Chill-Pill for Anxiety.)
Normally I'd suggest these 10 Tips for Building Up Your Immune System, but it sounds like with all the other stress in her life, she probably wouldn't be able to pull off many of those suggestions.  And most people won't go to a naturopath to get help that way, or they can't afford it.
Obviously, we all know that the body most definitely CAN heal itself, but it doesn't just magically happen.
It needs to be supported and nurtured and nourished to help it do just that, instead of masking the real problem underneath.  If that's not going to happen, for whatever reason, should they just go on the meds so they're not miserable the rest of their lives?  (Or will the meds make them MORE miserable and then addicted?!  Not to mention that the odds of finding the "right" anti-anxiety meds at first are really not very good, the doc will probably try a few different meds and all of that will take months.)
I know the risks and all the side-effects that quite likely will pop up, but wow, you don't want someone to just continue suffering either when there's a chance the drugs could help…
I had the same dilemma with someone I love dearly.
He wasn't going to stop drinking gads of Mountain Dew daily or stop eating other processed junk food like breakfast cereals and start doing what his body needs to be nourished and healed, so I told him that maybe he should just take the statins his doc recommends (and same might hold true for someone who is depressed and just WON'T clean up their diet and heal for REAL).  I certainly didn't want him to not take them on my advice, since he wasn't following any of my other advice for healing, and then have another heart attack…  (Not that I believe statins actually help anything, but there are studies suggesting that for a small number of men in a certain group, they may help…  Read more at this healthy fats post – there's a whole section on statins if you scroll down.)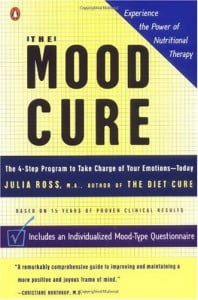 So we need your help – what do you think?  
If someone just won't (or more often can't for whatever reason) do what needs to happen for their body to naturally heal and thrive, should they take the meds or just continue to be miserable and get worse?
Note The Mood Cure has been brought up in the comments as being a super helpful book!
BE SURE AND CHECK ALL THE COMMENTS BELOW FOR GREAT INFO…
I love what Beth says below about accepting where your friends and family are at and letting go (this is so difficult for me, because I so much want to help them heal from the inside!) and letting each person determine their own path and what's best for them.  It's still difficult to know, though, how much, if anything I should suggest…  I want to at least offer natural solutions, but not come off judgmental if they can't put that into place at this point in their lives.
photo