A 15 Minute Dinner Really is Possible!
Is anyone out there not constantly crunched for time?  Today I decided to give you a glimpse of dinner at our house.  While we don't often have much junk around here (some, but not a lot), we for sure don't have many fancy dinners, rarely is anything beautifully presented, and certainly not beautifully photographed.
But food doesn't have to be any of those things as long as it's nourishing.
So in this post we're gettin' real.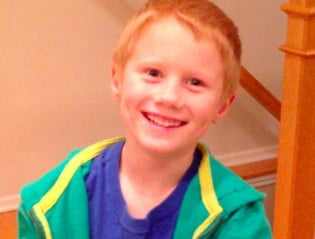 By the way, Kent's not in the video because he wasn't real excited about me videotaping him right as he walked in the door after work.  Our 20 year old for SURE wasn't about to let me put him on camera.  So you'll just see myself and our other 3 kids.
Watch the video here (video plays after the ad): 
(Be sure to stick around after the video so I can share links with you to some of the stuff I talked about…)
Links from the video:
I always buy organic peppers as they are generally highly sprayed with pesticides.  I also usually buy organic corn, to avoid GMOs.  (I'll pass on my family being part of a big GMO science experiment, thank you very much.)
Here's my favorite Stainless Steel Electric Pan that I mentioned – I use this for everything and a bonus is how easy it is to clean.  (We needed the 16″ for our family, but a 12″ is also available for less money.)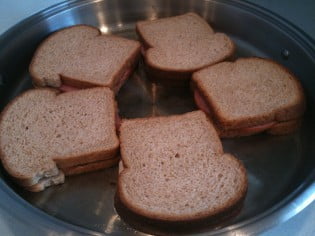 Dinner is always served with raw milk, of course.  🙂
Let us know what your favorite fast food meal ideas are for busy evenings, and do you have any 15 minute dinner suggestions?