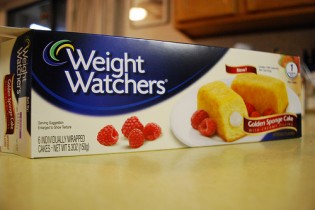 A Weight Watchers Twinkie…
Gee, what's wrong with this picture? I can't imagine how long that ingredient label is.
A huge thank you to one of my readers, Christine, for her comment at this post. It was too good to leave it buried in the comments…
I asked this question:
"Is it possible to lose weight with Weight Watchers while eating Real Food? (No fat-free, sugar-free foods!)"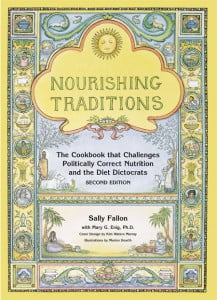 Regarding Weight Watchers, I wanted to mention that YES, you absolutely can blend WW with Nourishing Traditions! Basically, what we did was choose good, whole foods (which is perfectly in line with WW), but substitute whole milk and good oils for their suggested fat-free milk and margarine, etc. He counted coconut oil as either olive oil or butter – both of which are in the plan. Whole milk has higher points than the recommended fat-free.
Of course, my husband was rebellious enough to *announce* that he drinks whole, unhomoginized FAT filled milk, and EATS coconut oil, and that his wife serves him eggs cooked in real butter, too.
And yes, he *did* have the riot act read to him in that particular meeting, and a chart shoved in front of him 'proving' that coconut oil was NOT an approved 'heart healthy' recommended oil in the plan!
When I asked him what happened next, he grinned and said, "nothing, but I got up and collected my 25 lbs. LOST medalian". 😀
WW mainly helps him write down what he eats, and not OVER eat. He also notices that when he eats real, whole foods – he is satisfied with a lot less than restaurant or processed foods filled with MSG and sugar to compensate for the fake oils.
We feel the coconut oil helps control the appetite, too.
Have you tried Weight Watchers in the past? If so, please share your thoughts!
Do you have allergies? You have to check out the comments at this post!
photo by slgckgc