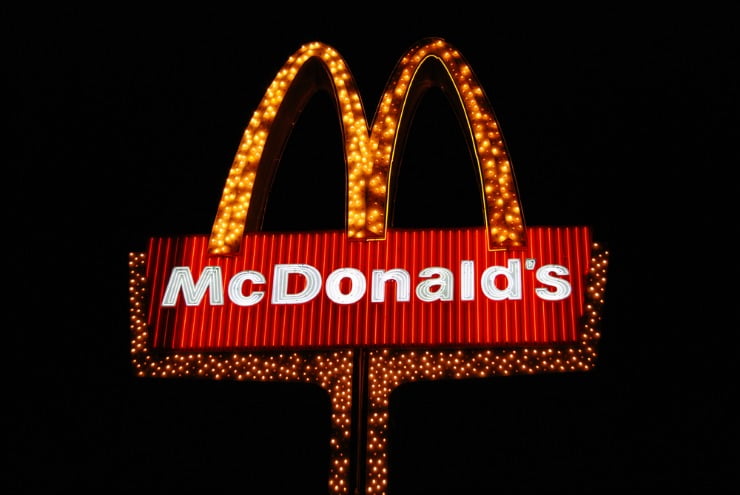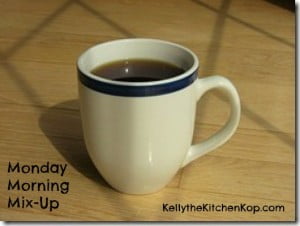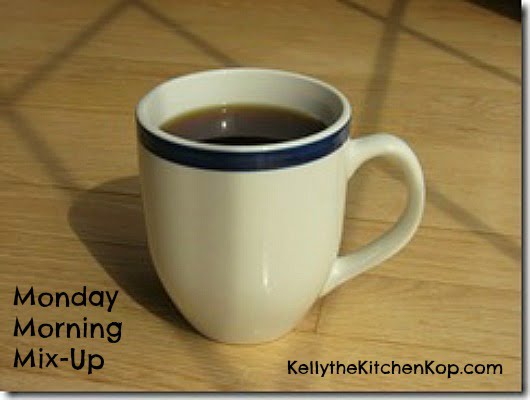 Good morning readers!  We had another crazy weekend with a lot of cooking, this time getting ready for our FIRE group to meet at our house.  FIRE is our home-based catechism, so we meet as families instead of dropping our kids off to church for faith formation each week.  (Which was called "CCD" when I was a kid.)  We only host twice a year, so it's totally doable, and much better for the kids we all agree, especially to hear the Moms and Dads all talking with them about faith things.  Thankfully our two youngest kids love to help me in the kitchen and they did a TON and helped me for hours!
We decided on "Olive Garden" night, so here's what we made:
Tortellini soup — with plenty of meat and tomatoes and broth and other goodies to ladle up with or without the tortellinis for those who are GF.
Chicken and rice soup — basic chicken soup with a yummy homemade broth, rice, carrots, celery, herbs, etc.
For salad:  a big bowl of organic greens with sides for people to choose:  tomatoes, black olives, red onions, organic croutons, freshly shredded Parmesan cheese, the homemade Olive Garden dressing I told you about last week (so yummy!), and some homemade ranch for the kids who didn't want the other.
I made this feta herb veggie dip for an appetizer and served with celery sticks, organic corn chips, and some pretzel chips I found.
For another appetizer I made some garlic, buttery, herbed shrimp (the kind with no preservatives), but unfortunately they turned out tough.  Obviously I over-cooked, but I wanted to get it hot and get the flavors all through.  I bomb at shrimp a lot lately.  Any tips for me?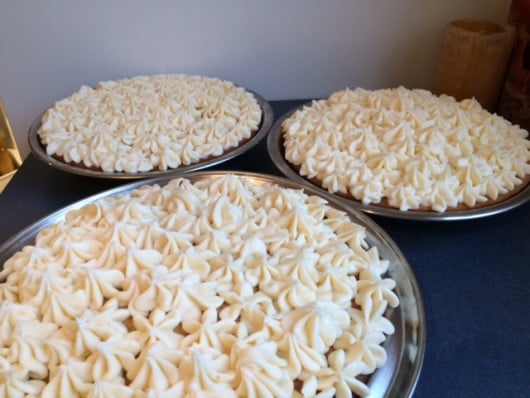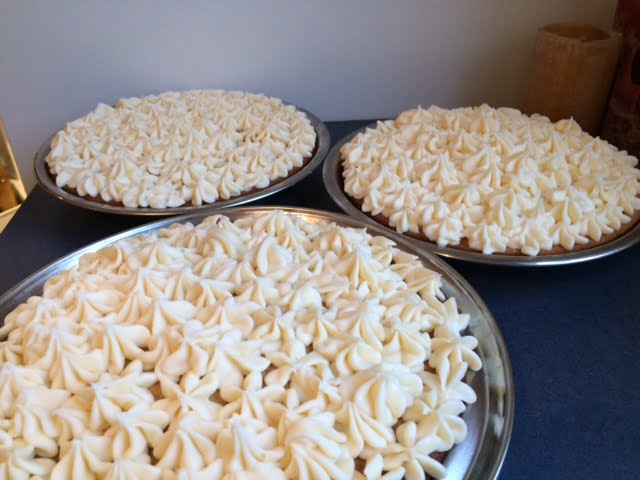 Here's else what I've found for you this week…
This one will tick you off…

Did you know that drug companies are regularly fined millions, and sometimes billions, for criminal, fraudulent, and negligent conduct?  In this case, Johnson & Johnson knew Children's Tylenol and Children's Motrin were contaminated with metals, yet they did nothing about it.  Making the fact of their shady and sometimes downright criminal and anti-human behavior even more frightening is the liability protection they successfully lobbied congress for that prevents them from being sued when people are injured or killed by vaccines. Do you realize what this means? The drug companies themselves brazenly refuse to stand behind the safety of their vaccine products and the government enables their lack of responsibility.  And yet, we are expected to roll up our sleeves and the sleeves of our children without question, without first researching the risks vs. benefits, without the freedom to follow our own judgement and refuse if we deem the benefits of a particular vaccine or vaccines (or the trustworthiness of the drug manufacturer) do not outweigh the risks for our families.  Read the story here:  Maker of kids' Tylenol pleads guilty over metal particles.

Because…  Yeah, "they" know what they're doing, right?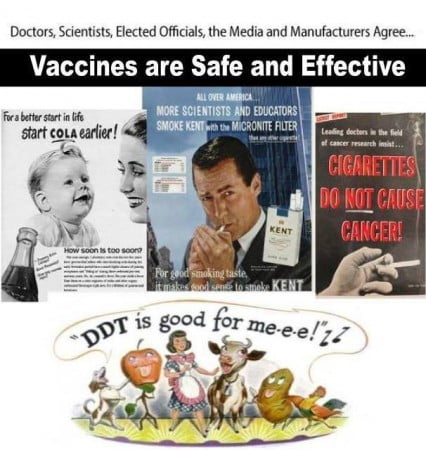 Okay, I'd better lighten things back up for a sec before we all get worked up over all of this nonsense!  Here's a joke my sister sent me, can you relate?  🙂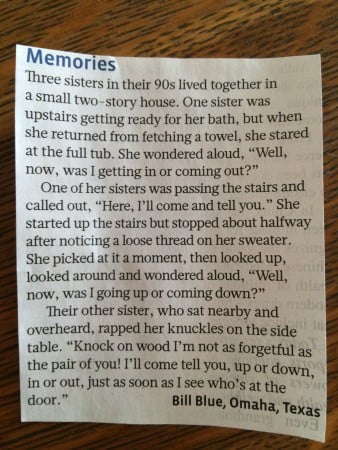 The featured picture above goes with another scary and frustrating story from my FB page last week:
The list of sponsors and vendors at the recent California Dietetic Association conference included Butter Buds, Hershey, several chain restaurants, and it was catered by McDonalds, its featured sponsor!
There was a presentation by the Wheat Council explaining that gluten intolerance is a fad, not a medical condition, a discussion sponsored by the Corn Refiners Association, in which panelists criticized schools' removal of chocolate milk from lunch menus, and then the "International Food Information Council—whose supporters include Coca-Cola, Hershey, Yum Brands, Kraft, and McDonald's—presented a discussion in which the panelists assured audience members that genetically modified foods were safe and environmentally sustainable."
"No wonder Americans are overweight and diabetic. The gatekeepers for our information about food are getting their information from junk-food companies."  Read the article:  McDonalds sponsored the Nutritionists Convention.
Not to pick on McDonald's more (because ALL fast food is bad), but for St. Patrick's Day tomorrow, if you were thinking of getting a Shamrock Shake, keep in mind that this is what 93 grams of sugar looks like.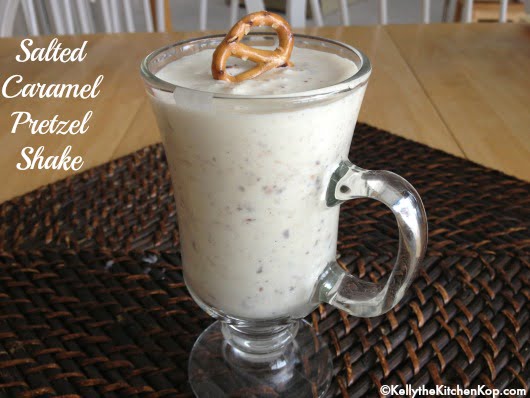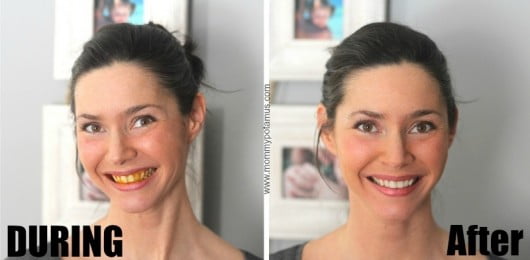 Here's some GOOD news:  guess what was on our local mainstream am radio station last week?  It was part of their top-of-the-hour news:  "Niche farms are popping up in the area."  Then someone from Six-S Dairy came on to tell how they raise all grass fed and pastured animals, how they sell meat and eggs, and hope to have a raw milkshare program soon."  Yes!!
Did you catch last week's posts? Here they arein case you missed them:
This is interesting…   "A new edition of the Oxford Junior Dictionary was published. A sharp-eyed reader noticed that there had been a culling of words concerning nature. Under pressure, Oxford University Press revealed a list of the entries it no longer felt to be relevant to a modern-day childhood. The deletions included acorn, adder, ash, beech, bluebell, buttercup, catkin, conker, cowslip, cygnet, dandelion, fern, hazel, heather, heron, ivy, kingfisher, lark, mistletoe, nectar, newt, otter, pasture and willow. The words taking their places in the new edition included attachment, block-graph, blog, broadband, bullet-point, celebrity, chatroom, committee, cut-and-paste, MP3 player and voice-mail."  (Source)
Anyone else get SO frustrated when your computer is slow?  I HATE IT.  Read this:  Internet rage is the new road rage.  The article talks about technology in general, and look at this picture, it makes you want to get off your computer and iphone doesn't it?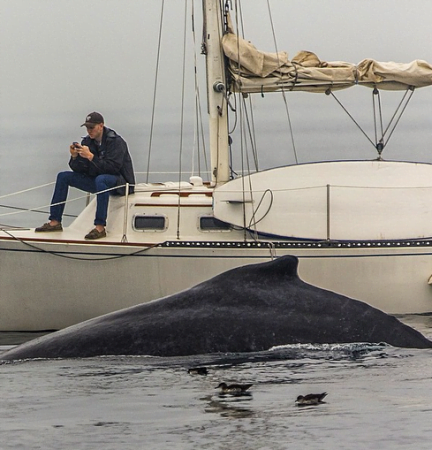 Have a good week everyone!
Sponsored info and affiliate links are included above.  See my entire disclaimer, disclosures, privacy page here.