Wonder about the Causes of Your Recurring UTI?!
This is a guest post by Joanie Blaxter, founder of Follow Your Gut, but first a disclaimer: neither Joanie nor I are health professionals, use what you read here as part of your own research and then consult with a natural doc or health professional you trust to find what is best and right for YOU.  Read my entire disclaimer here, and also note that there may be affiliate links in this post.
Want to avoid a Urinary Tract Infection (UTI) that can't be cured?  Don't eat conventionally raised chicken.

The Center for Disease Control (CDC) issued a warning in 2012 that we have an epidemic of incurable UTI's in this country, particularly amongst women.   These UTI's are not cured by antibiotics.  They simply keep reoccurring, potentially for a lifetime.
From David Gumpert's Comments Section dated 7/19/2012 in The Complete Patient:
There is a scandal brewing over millions of urinary tract infections in women that can't be cured because they were caused by antibiotic-resistant pathogens.

"Authorities have known for years that half or more of all chickens are contaminated, and did nothing about the problem.  (emphasis mine)


"Now that it turns out the infections can't be treated…well…big problem. I supposed the excuse will be that the regulators were too busy ridding the country of raw milk."
Ugh.  Makes me cross my legs and squirm just to think about it!
I can tell you as a person who has worked as a vitamin specialist on the supplements aisle at a natural foods store for the last six years, I have NO TROUBLE believing in this UTI epidemic!  Almost daily I met women trying avoid yet another round of antibiotics by seeking nutritional support for their cyclic bladder infections.
But how could a urinary tract infection be "incurable?"
The CDC traced the specific strain of pathogen causing this epidemic directly back to commercially raised chicken.  The antibiotics in their feed have created a 'superbug' E. coli which does not respond to antibiotics.  Hence, once the contaminated chicken is eaten, these urinary infections simply come and go periodically, but are potentially never entirely cleared from the body.
Ever seen a large-scale, industrial, poultry facility?  I call them "Hen Auschwitz."  It's no wonder these warehoused birds have become a breeding ground for antibiotic resistant E. coli.  The filthy, crowded, living conditions inside those buildings would make any animal sick.  No surprise these birds must be artificially propped up with antibiotics.
See that picture above?  That's what we buy when we purchase "cage-free" or "free-range."  And THAT, my friends, is actually a step up from facilities with birds in cages.
This is why what you want on the label when you buy eggs or chicken meat is "pasture raised."  You want your food to have been raised naturally, outdoors with access to organic feed, bugs, grass and sunshine.  I always buy my eggs and chicken direct from my farmer.  (Don't have a safe source of meat locally?  Find safe, healthy meat online here.)
The GOOD NEWS is…
…that  Tyson, Perdue and McDonald's have all recently announced their intention to reduce the amount of antibiotics used in the raising of their chicken.  Before you jump up and down, though, none of the corporations are intending to eliminate antibiotics altogether, only to phase out those antibiotics prescribed for humans.  Animal-only antibiotics will remain in use.
Personally, I'm still on wait-and-see mode since any kind of antibiotic will encourage the creation of 'superbugs.' Also, this change in policy comes too late for the millions of women who already have chronic infections.
Besides, from my perspective as an eater, there has been no attempt to address the real underlying problem: the factory farm model. 
When you raise animals in unnatural conditions and feed them an unnatural diet, those animals will always have health problems.  Period.  You want healthy animals?  It's just like kids!  You gotta raise 'em right!
According to the CDC, this country already had an  "epidemic" of these "incurable" infections by 2012.  And yet how much media coverage did you hear over the last three years as a result, warning you to not purchase factory farm chicken?  $$$$$$$$????????!!!!!!!!!!!!!!  Yeah, that's how much I heard too.  Like zippo.  
So why has conventionally raised chicken as a source of public health contamination over the last several years remained a virtual secret to the American public?

According to information collected by the Food and Water Watch, from 1997-2007, the number of large-scale, factory farms increased all over this country, thanks to new subsidies and loosened regulations from both the federal and state governments.  Clearly, the political "GO!" flag was dropped in the mid-90's and, subsequently, an enormous amount of tax-payer money was funneled into the giant CAFO (concentrated animal feeding operations) model.
During that ten-year period, the increased number and size of CAFO's meant production for meat chicken jumped by 87% (egg-layers 24%,  hogs 36%,  dairy cows 93%).  Find out more about industrial animal production facilities near you with Food and Water Watch's Factory Farm Map.
With that much new money invested into infrastructure for the industrial animal food production model, do you think the government would then turn around and broadcast to the public…?
"Oops, we made a giant, factory farm mistake!  These facilities have turned out to be breeding grounds for a nationwide, incurable epidemic and are a national health hazard."
Nooooooooooo… not gonna happen!  We "chicks" have to stick together and educate each other 🙂
If half or more of all commercial chicken for years has been contaminated with antibiotic-resistant pathogens, why doesn't EVERYONE have a UTI?
In my opinion, it's likely that what isn't killed by cooking is destroyed by the probiotic bacteria in our gut.  It's the same reason that, when authorities issue a recall of contaminated food, not everyone who eats it, only some, get ill from it.
Much of our immune resistance depends on the health of our individual microbiome.
Keep in mind that with approximately 80-85% of our immune system embedded in our intestinal walls, the strength of our immunity is directly dependent on the quantity, potency and proportion of the microflora in our gut.
So I don't think it's overkill to say "Consume your live, fermented foods and raw milk daily.  Your life may depend on it!"
Remember, fermented food is far and away the most natural and least expensive immune support!  Dr. Mercola had his team of technicians test all the top brands of probiotic supplements and they found that live, fermented foods are approximately 100x more potent than the pills!  In fact, one teaspoon of say, a live, homemade sauerkraut was comparable to an entire bottle of the pills.
And a good, lacto-fermented food (kefir soda, vegetables, yogurt, milk kefir, etc.) is easy to make at home and literally can cost pennies!
You can read all about raw milk here.
Suggestions for beginners:
Want to raise consciousness about this problem as well as help create new markets for pasture-raised chicken? 
Be sure to ask your wait person if the chicken on the menu is raised commercially or outdoors in pasture.  Explain that you're asking because you want to avoid a UTI, and that the Center for Disease Control has said the superstrains of bacteria created by antibiotics in feed have already caused millions of cases that can't be cured.
Ask that the information please be passed on to the chef.  Then order wild caught salmon! 🙂
Other Resource:  Factory-Farmed Chicken May Be Cheap, But the Ultimate Price You Pay Is High
And after reading that, you may need a 'light and lively,' see Colin the Chicken for yucks:
Pass the word on to every chicken-lovin' woman you know, we watch out here for our sistas!  Have you had any experience clearing up a UTI by using fermented foods or probiotics?  Or, by any other natural means?  Tell us about your successes!
This w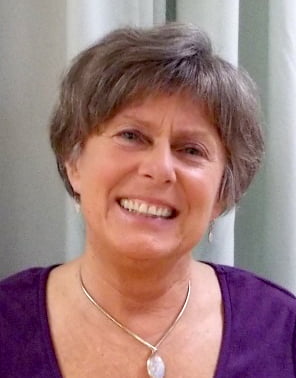 as a guest post by my sweet friend, Joanie Blaxter, who is now a regular writer around here!  She's been the Ventura County, California chapter leader of the Weston A. Price Foundation since 2010, and you can contact Joanie here for health consultations. Also, find her past guest posts here.