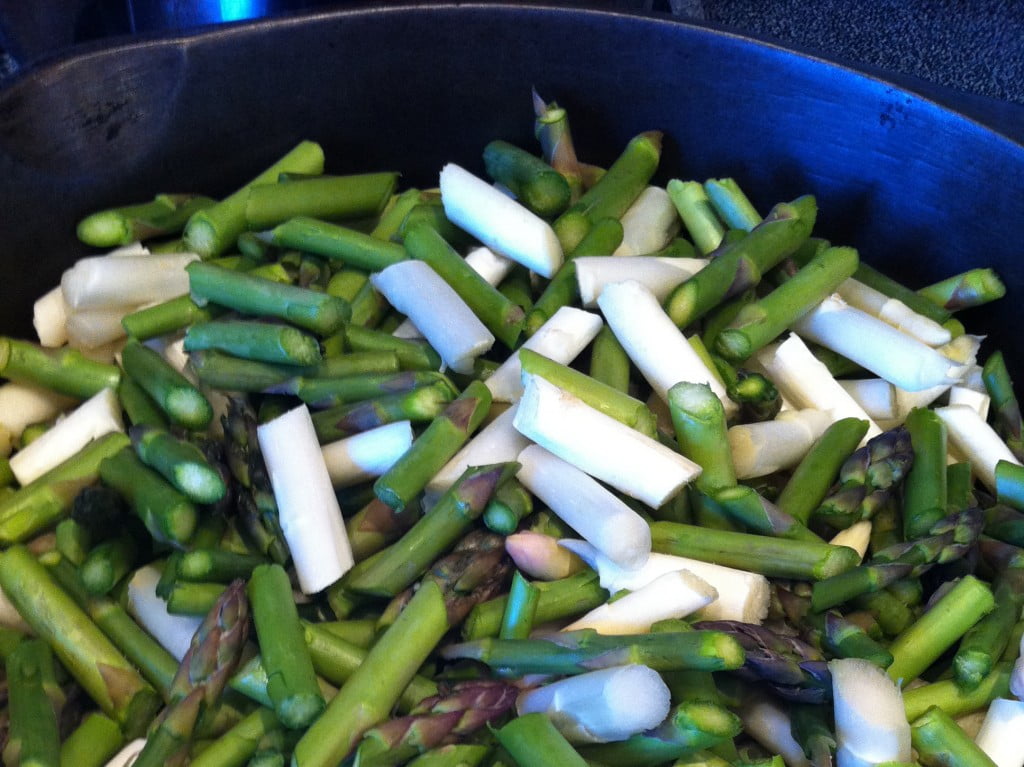 Isn't this a pretty picture with the white and green asparagus together?  This is our easiest and most favorite summer side dish:  simple stir-fried veggies.
Always use the freshest vegetables you can find, organic if possible – but remember that with some produce it matters less than others.  (You've heard of the Dirty Dozen and the Clean Fifteen, right?)
We like to stir-fry any of these:  asparagus, broccoli, green beans, spinach, kale, snow peas…  (What else do you like to stir-fry?  I know I'm forgetting some.)
Clean and chop into bite-sized pieces if desired.
Stir-fry in a cast iron pan or electric frying pan with a little olive oil or ghee until hot and crisp-tender (or just until hot and not too flimsy if you're frying greens).  This doesn't take long at all.  You don't want your veggies to get overdone and mushy.  (Once you do this a few times, you'll get used to how you like it.)
Add to taste while stir-frying:  sea salt, pepper, fresh crushed garlic or garlic powder, onions chopped small or onion powder, or anything you like!
More side dish recipe ideas: