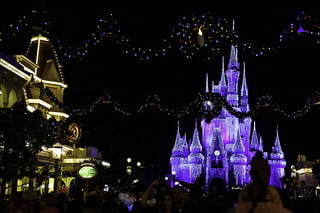 Good morning reader friends!  Yes it's already August and I've been running a little crazy.  I've been making sure we have the gazillion books needed for our new curriculum and also getting ready for our trip to Florida.  While we're there Disney World gets to rob us of $1200 and call it 'two days admission for six people', OUCH!  Oh well, I'm sure it'll be magical. Anyone have some "surviving Disney" tips for us?  Or maybe some advice on how-to-not-kill-each-other-when-driving-from-Michigan-to-Florida?   No really, I'm excited, and don't worry, I'll snap out of the sarcasm when it's closer and we'll have fun.  🙂
A friend had me cracking up tonight when she told me that when she was little, her dad said if the ice cream truck was playing music, it meant they were sold out.  I thought that was hilarious and had never heard it before.  So I googled it, and apparently parents more wise than I have been using versions of this story forever.  Another one I loved was this:  "Due to my mother being a devout nutritionist, I used to believe that the ice cream truck that drove around the neighborhood in the summer was actually a music truck. When I asked my mother why kids would run up to the truck, she plainly stated, "They are requesting music."  Ha!!!  How boring am I, because since I've smartened up about the ingredient labels on those disgusting brightly colored concoctions, all I ever came up with was, "Come on, let's go make our own!"  Oh well, it may be boring, but it worked.  Even if I had to throw in a few chocolate chips to make it more appealing, that was worth it and oh so much better than all those chemicals.  What's your line when you hear 'the music'?
This brain exercise program a friend told me about is making me hopeful that our 2nd year of homeschooling could go even better. I've only just started looking into it, but besides helping to repair connections in kids' brains with ADHD, I'd like to see if it just helps our kids focus better so it won't take them ALL day to finish their work. I'll do a whole post on it soon, but for now you can read more at their site and let me know if you know anyone who has tried it.  (It's expensive, but the testimonials there are wild.)

Speaking of disgusting…  Test tube hamburger anyone?

Do you save time when you're baking and make many batches all at once?  Here's how I do that to save major time in the kitchen:  How to easily make HUGE batches and freeze.
Here's a shocker (but sadly, not really) from Kristen:  Photographer arrested for taking pictures of feedlots…
Remember a couple of weeks ago I was asking if any of you had any good solutions to the EMF issue?  Here's an article I came across:  10 Ways to Reduce Your EMF Exposure.
I loved this post from my blogging friend, Jen, who just had her 6th baby, especially the first picture of her kids with her mother-in-law:  21 Tips for Survival Mode.
Our daughter loves being in the kitchen and lately she makes a lot of homemade lemonade, so this little stainless steel gadget has gotten a lot of use around here.  It's actually a tea strainer, but it sits on the top of any cup and is a super handy way to keep the seeds out.
Don't forget to enter the Primal Pit Paste giveaway!!!  It's an all natural deodorant that really works.  "Kill your odor without killing your body."  Enter here.
THIS got me way riled up…  Now it's not just makers of government-mandated vaccines who enjoy a liability shield:  "In a 5 to 4 vote, the US Supreme Court has absolved pharmaceutical companies, and over 80 percent of all drugs prescribed in the US, of legal liability for a long list of ill deeds including fraud, mislabeling, side effects and accidental death."  Makers of generic drugs now have even less incentive to ensure the safety of their product and integrity of their companies.  Read about it here.
Local readers, have you 'liked' our new Facebook page yet for our local Weston A. Price chapter?  Also, find out about a fun potluck coming up at the beautiful Lubbers' Farm!  (Please help us spread the word by sharing that event with your FB friends, thank you!)
Did you catch all these sourdough recipes last week?  Recipes for crackers, waffles/pancakes, english muffins, and pizza crust!  Or Pin it for later.
The kids asked me to make these cheesy potato boats again the other day – yum!!!  Or you can Pin this one for later, too.
Catch this Stieler family update over on my Facebook page!  🙂
Have you tried this Unjunked candy yet?  If not, you should, it's so yummy but without the crappy ingredients.  (It's all the kids had in stockings and Easter Baskets last time.)  We've purged the rotten stuff for good. It doesn't even taste right anymore anyway, you know? (If your palate isn't there yet, it will be, trust me.)  Click here to Pin it.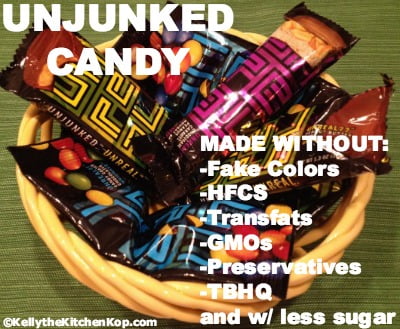 Have a great week!