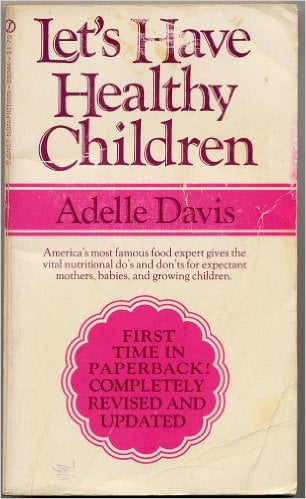 I'm slowly working my way through this book, and while it's a good book overall so far, it drives me crazy when she jabbers on with the same low-fat garbage that you hear everywhere.  (For some major "politically correct" information busting, read my take on healthy fats.)
However, she included a great quote that I wanted to share with you, from Adelle Davis, nutritionist and writer:
"We are indeed much more than we eat, but what we eat can nevertheless help us to be much more than what we are."
Isn't this a great quote?  It probably will mean something different to everyone, but this is what it made me think of…
If I hear someone say again, "Well, you've gotta die sometime", I'm going to throw up.  How could they think that eating better is only about holding off death (although it surely can), it is even more about living WELL while you are here and living life to the fullest!  Things like still being able to go up and down steps when you're in your 70's.  Not having to run to weekly doctor visits in your 40's.  Having the energy to enjoy your life at no matter what age.
I'd love to hear what that quote meant to you or what it reminded you of…?
Read my whole, boring

exercise story

– with links at the bottom for my

favorite workout machine

and my

favorite sports phone

(with an MP3 music player, distance timer and other running tools, camera, radio – perfect for a gadget girl like myself!)