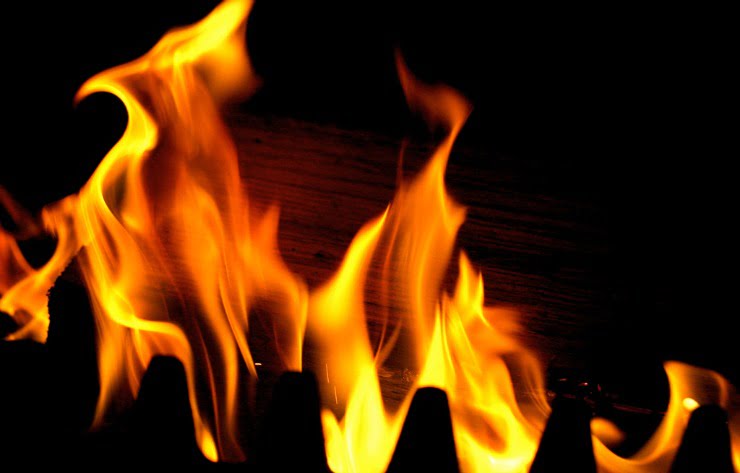 Can you guess where I'm going with today's post?
Did you know that Magnesium spray stings sometimes?!
When I learned recently how many people are Magnesium deficient, I wanted to find out more, so I got The Magnesium Miracle book.  Turns out that Magnesium is the missing link for many with unexplained health issues, and after reading it I had to email about five different friends or family (with asthma or sleep issues or problems with blood sugar regulation) to tell them that I may have found the answers they've been looking for.
For me it was restless leg issues (I don't think I have the full-blown 'restless leg syndrome', because it's not as bad as described in that link, and only comes on rarely).  I thought it was from sitting on the computer too long or drinking too much coffee (coffee depletes minerals, and if I have too much I'll get "charlie horses", so I've cut way back on that), but sometimes it's not just a restless feeling, it can even get a little painful.
(Update — here's more about that:  How I Stopped Painful Leg Cramps at Night (They came with menopause, yippee) & Why we ditched RO water and what we got instead.)
So I tried the Magnesium oil, and you know what?  It worked! 
Even when I'm sporadic about doing it, it still keeps that leg thing from happening.  Topical Magnesium is the best form of Magnesium because it is absorbed well through the skin, so I have the oil that you spray on, let it soak in for 20 minutes, and then shower.  I did about 24 sprays.  (You'll want a shower after, trust me, otherwise you'll have a salty, gummy feel on your body.)
What NOT to do:
On the bottle it says to avoid sensitive areas, and I thought you'd want to know…
Pay attention to that! 
Certain sensitive areas were uncomfortable for a few minutes…zowie!  I learned a valuable lesson that day.  🙂
Read a few quotes to learn more about Magnesium from the WAPF article, Magnificent Magnesium:
Magnesium is an alkaline earth metal, the eighth most abundant mineral found in the earth's crust. Because of its ready solubility in water, magnesium is the third most abundant mineral in sea water, after sodium and chloride. In the human body, magnesium is the eleventh most plentiful element by mass—measuring about two ounces. Most magnesium contained in the body is found in the skeleton and teeth—at least 60 to 65 percent of the total. Nearly the entire remaining amount resides in muscle tissues and cells, while only one percent is contained in our blood."

Food processing causes enormous loss of magnesium in foods that are commonly fairly good sources of it, such as leafy greens, nuts, seeds and whole grains. Most of the magnesium in grain— found in the bran and germ—is lost in milling whole grains for white flour, which is used nearly exclusively for hundreds of devitalized processed food items. When nuts and seeds are roasted or their oils extracted, magnesium is lost. Cooking greens causes whatever magnesium they might contain to leach into the cooking water."

"Mental and physical stress, with its related continuous flow of adrenaline, uses up magnesium rapidly, as adrenaline affects heart rate, blood pressure, vascular constriction and muscle contraction— actions that all demand steady supplies of magnesium for smooth function. The nervous system depends upon sufficient magnesium for its calming effects, including restful sleep. Hibernating animals, by the way, maintain very high levels of magnesium. Magnesium deficiency will accelerate a vicious cycle and amplify the effects of chronic stress, leading to more anxiety, irritability, fatigue and insomnia—many of the symptoms of adrenal exhaustion—as well as to hypertension and heart pains—symptoms of heart disease."
"For reasons not fully understood, the body does not retain magnesium very well; certainly not as well as it holds onto calcium or iron, for example. Heavy sweating from endurance sports such as marathon running or strenuous exercise workouts can dangerously deplete magnesium stores and other electrolytes—although calcium is not wasted, by the way— resulting in trembling, faintness and even seizures and death. The drenching sweats that some menopausal women suffer cause magnesium loss as well, and their diminishing magnesium levels worsen their jagged nerves, sleep disturbances, panic attacks, body aches and depression. If these women have been tempted to consume modern soy products in a misguided attempt to moderate their symptoms, they will in fact lose even more magnesium because it will be bound to the abundant phytates in these concoctions."
Pretty interesting, huh?  Have you ever tried supplementing with Magnesium?  Did YOU find out the hard way that Magnesium spray stings?!