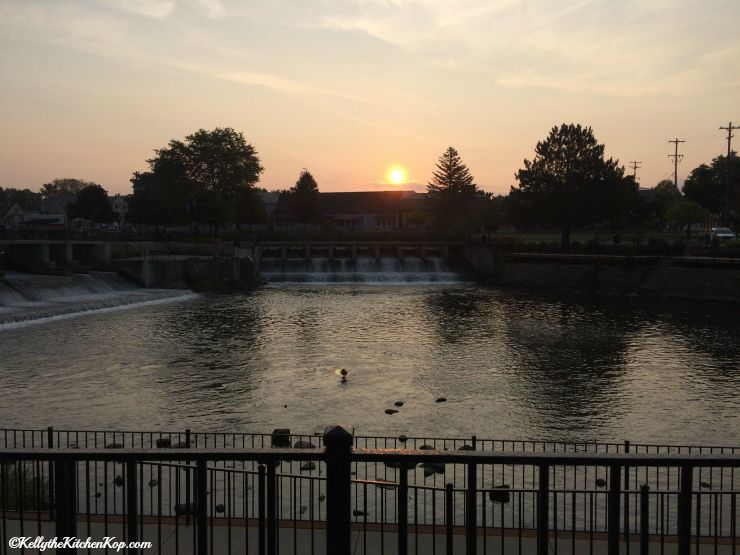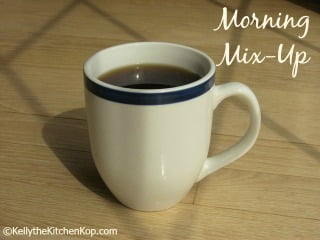 Isn't that a beautiful shot?  It's the view I had on my morning walk the other day.  I've been sticking with my goal of 10,000 steps/day and usually get in 5-6 days, but make a point not to fret or beat myself up if I don't make it out there.  From what I hear, a lot of people are working on the same goal these days.  I use the Health app on my iPhone so I don't need to mess with one more gadget, even though it isn't the most user-friendly.  (It's on there and counting your steps, even if you didn't know it!  Look for the pink heart.)  Some prefer a Fitbit.  I'm curious which one you use, and why?
Hey homeschoolers, am I the only dingbat out there who waits 'til the last second to get school stuff organized every year?  Why don't I learn to get going sooner?!  At least I got curriculum figured out just in time to order stuff so we'll have it in time for next week (I can't believe how much time it takes when you're just not sure yet what you want to use), but now I have to get our weekly schedules all organized…  If I didn't have this full time business gig it would be a lot easier.  This is why I make a point to tell young women:  don't try to do too much!  It's too bad that our society and economy is all set up for two income families now, and that most families need at least some income from both spouses to deal with how expensive everything is nowadays.  I'm very thankful I can work from home to bring in a little extra, but it's just not easy!
If you want tips for managing everything as a Mom don't forget to check out this FREE mini audio course:  4 SIMPLE Habits for Healthy Families.  ***Even if you don't want to listen to the free Mom tips, at least sign up so you'll get notice when the early-bird deals are available for the newest big book bundle, which is coming up fast, and my book is included this time!  Click here to sign up.
Here's what I've found for you this week…
School is starting soon and we all need more healthy snack and breakfast ideas!  My new favorite healthy snack is this Simply Sprouted organic gluten-free granola, it's even taste-approved by a few teenage boys that were over the other day.  🙂  It's plenty sweet but with not much sugar in there!  I love it plain or with milk for a healthy breakfast cereal (unlike other "healthy" cereals that have very little nutrition).  Click here to get 15% off with the code KOP.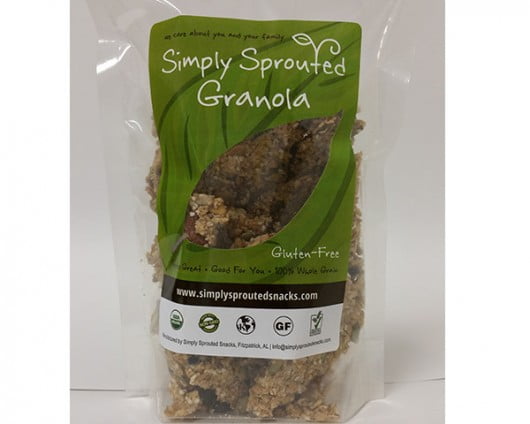 Did you see that I was on TV last week?!  It was so fun getting the truth about real food out to more people and thanks to all the prayers I wasn't even really nervous.  🙂  You can read all about that here.  Before I went on I wanted to get a little better at my make-up, because I'm really not good at that kind of stuff.  I just throw a little on before I go anywhere and never really learned what I was doing.  My biggest struggle was how to get eye liner on my top lid.  I could do the bottom okay, but just could NOT get it to go on right (straight) on the top.  Our 13 year old is starting to wear make-up and is better at it than I am, and she insisted it was because I didn't have the right kind with a skinny enough applicator.  So I was on a mission to find some I liked, and since I'm trying to get better about buying non-toxic make-up, I did some online looking and found what I wanted!  For those of you who want to save money and make it yourself (I doubt I'll ever go that route myself!), check out Wellness Mama's natural make-up recipes — she's the queen of DIY!  🙂  Instead I bought one that she recommended and I LOVE it!  I can actually get it on right, it's this liquid eyeliner.  (As my other stuff runs out, I'm going to replace it with other make-up from that line.)

Has anyone else noticed that Chipotle no longer has anything about their meat on the menu in their restaurants?  It used to say up there that they try to source from local farms with animals on pasture (or something like that), now when you ask where their meat came from, they don't even know!  I asked here in Grand Rapids recently and also when we were on our way to Minnesota, somewhere around Chicago I think.  That was the one place I could eat meat at a restaurant and not have to worry, but not now.  (Thankfully their veggie rice bowls are pretty yummy.)  Also, a reader friend, Tina, sent this yesterday:  Chipotle sued over no-GMO claims.  Heavy sigh…
I've told you before how I love cheesy movies with a good message.  We bought Do You Believe the other day, because it's the kind of movie I want the kids to watch over and over.  Here's that trailer:
One of the kids said that movie "looked dumb", so I reminded them that it's not dumb, it's real, and I lived through it.  If not for the power of prayer, 3 of our 4 kids wouldn't even BE here, because when Kent and I almost split up, it was before they were born.  (Here's that whole story at my other blog.)
Did you catch my recent posts? Here they are in case you missed them:
Have a good rest of your week everyone!
(Affiliate links are often included in Morning Mix-up posts.  Check out my affiliate disclaimer here.)