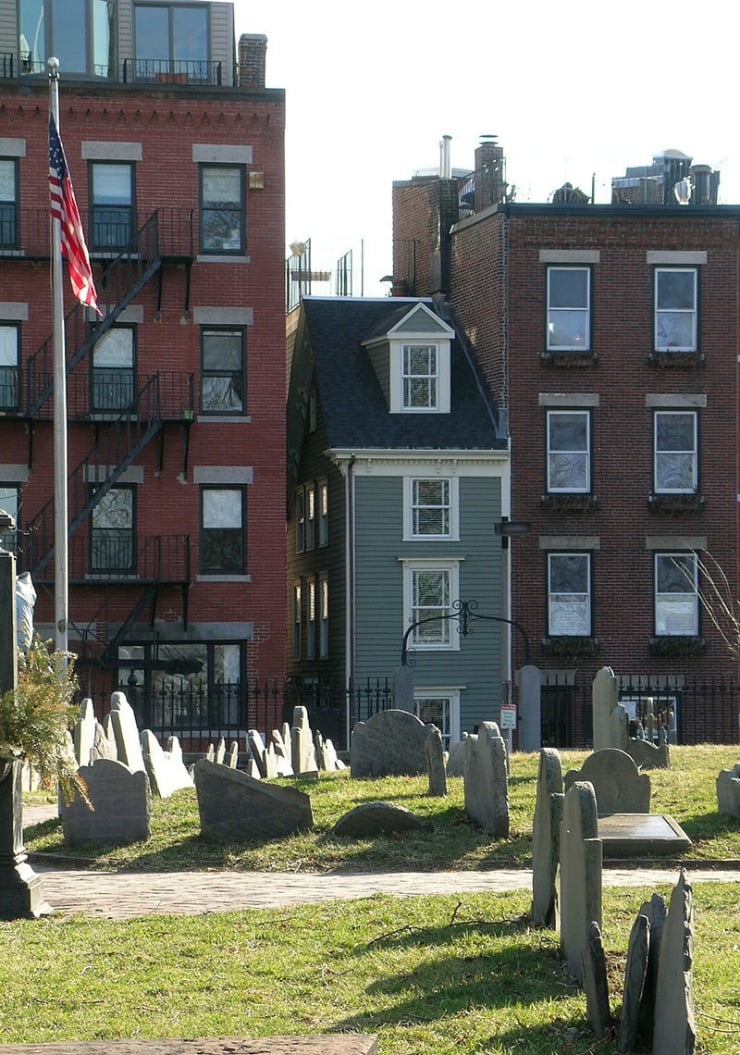 What do mandatory vaccine laws, spite houses, and Fixer Upper have in common?
by Jill Boman
There are few more hilariously awesome illustrations of how far some people will go to annoy others than spite houses. A spite house is exactly what it sounds like: a house built for the sole purpose of spiting someone.
Whether the spiteful party is blocking their adversary's view, light, or road access, crowding out their personal space, creating a hugely conspicuous eyesore, establishing their irritating omnipresence, or sticking it to the man (city government, etc.), I suppose ultimately, their spite house gives them a satisfying sense of control. The problem is now they have to live in it.
It's the same with people who are pushing for mandatory vaccine laws. I'm talking about sincere but misguided people, not those in the pay of the industry. You know, your friend who shared that article on social media about France's or Italy's new draconian vaccine laws and commented, "Good!" And you died a little inside because you realize she has no idea what she's applauding.
People who champion mandatory vaccine laws aren't thinking about themselves and their children–after all, they agree with the current CDC vaccine schedule and have no problem subjecting their kids to it. What they want is to force other people into it as well. Unfortunately, if they're successful in spiting all of the "anti-vaxxers" they will have built a skinny little spite house that they'll be forced to live in themselves.
They can't see far enough ahead to realize how miserable their spite house will become. But they'll wake up one morning after some new insane vaccine, medical procedure, drug, or implant is imposed on everyone and mourn the loss of their right to parent their own children. They'll be struck with the horror of knowing they've not only given your children to the state, but they've also given up their own children and even themselves.
Your friend who posted about France loves her kids and she means well, but here's what she doesn't know:
She doesn't know that by cheering on mandatory vaccine laws, she is hastening the loss of her own parental rights and having to hand those beautiful children that she loves more than life itself over to a greedy and corrupt pharmaceutical industry to do with as it pleases.
She doesn't know that unlike its other product categories, Pharma hasn't been liable for vaccine-caused injuries and deaths since 1986 (which is shortly before the vaccine schedule more than tripled) or that there are nearly 300 new vaccines currently in development. The 70 doses of 16 vaccines American children are now subject to is more than any children in the world have ever received, the safety of which has never been tested in the combinations given or by the same standards that other pharmaceuticals are held to.
She may agree 100% with the current (untested) vaccine schedule, but she hasn't considered what that schedule may look like 5, 10, or 20 years down the road when her future grandchildren are babies and those 300 new vaccines (and then some) are on the market.
She has no clue that right now a $0.75 surcharge for each single vaccine dose ($3.00 for quadrivalent) funds the federal Vaccine Injury Compensation Program, which has paid over 3.7 billion dollars in compensation for destroyed lives. (This means consumers are covering their own injuries—part of what your friend spends on every vaccine goes to compensate vaccine injury victims.) Our government and drug companies fully anticipate these injuries, enough to ensure continual cash flow to cover them.
She doesn't know that in 2011 the U.S. Supreme Court classified vaccines as "unavoidably unsafe products".
She thinks this will show those "anti-vaxxers" but she doesn't know that she will lose just as much as the people she is hoping to spite. By ushering in mandatory vaccine laws, she is welcoming, blindly, an avalanche of mandatory pharmaceutical products she hasn't even conceived of yet. It doesn't take much imagination to predict that Pharma will never be satisfied with merely today's vaccine schedule being forced upon every man, woman, and child with so many more in development and the remaining pharmaceutical categories yet to be imposed. Antibiotics, statins, and psychiatric meds will all be fair game. She and her children will become a captive market right along with those of us she's trying to strong-arm into the current vaccine schedule.
She doesn't know that pharmaceutical industry corruption and its shady influence on health policy is such a pervasive problem that Harvard University's Center for Ethics devoted an entire journal issue to the subject. She hasn't connected yet in her mind that the same companies behind deadly scandals like Vioxx also manufacture vaccines. She also doesn't know there are currently over a dozen CDC scientists filing a complaint against their agency's unethical conduct. Or that the pharmaceutical industry far outspends any other lobby to influence our legislators. She trusts the government and the pharmaceutical industry because she still has a choice about which drugs, vaccines, and medical procedures she and her children get.
But when mandatory vaccine laws establish the precedent for the state to inject, drug, or implant whatever they want into every citizen from cradle to grave, sincere and well-meaning people like your friend who landed themselves on the wrong side of history will realize they're just as imprisoned as those they were trying to spite, and that we were actually fighting for them all along. Their spite house will become very uncomfortable indeed.
Because here's the thing: No clearly thinking person signs off on an unforeseen future.
It's like the disgruntled couple who bought a Fixer Upper house in a seedy part of Waco and now feels duped by Chip and Joanna…because it's in a seedy part of town and a drunk driver crashed through their living room. Who buys a house without first checking out the neighborhood?
It's also like handing your realtor a blank check and telling them you trust their judgement. Who does this? Answer: people like your well-meaning friend cheering on mandatory vaccine laws. She's signing on the dotted line, sight unseen and price unknown. Just like the people who bought the Fixer Upper house renovated by that really cool famous couple, she's blinded by the stars in her eyes—a romanticized notion of a future immaculately free of communicable diseases.
She's surrendering her rights and the rights of her children and future grandchildren to a government that is unknown to her because it doesn't exist yet. But the oppressive laws she helps pass today will be there, waiting for her and her descendants.
Her beautiful, comfortable, spacious house is shrinking daily by the tireless work of her hands. And she's doing it all to spite you.
Tell us in the comments, what are YOUR thoughts on mandatory vaccine laws?
More you might like: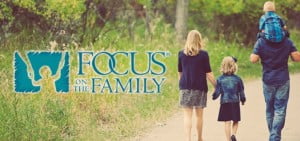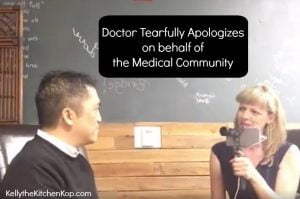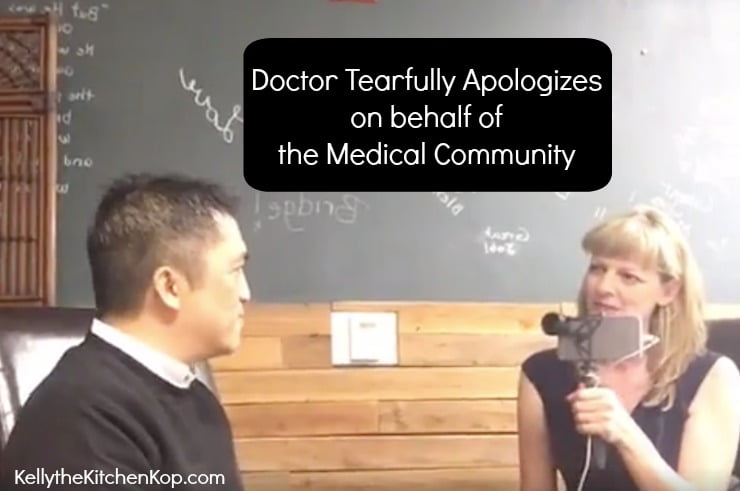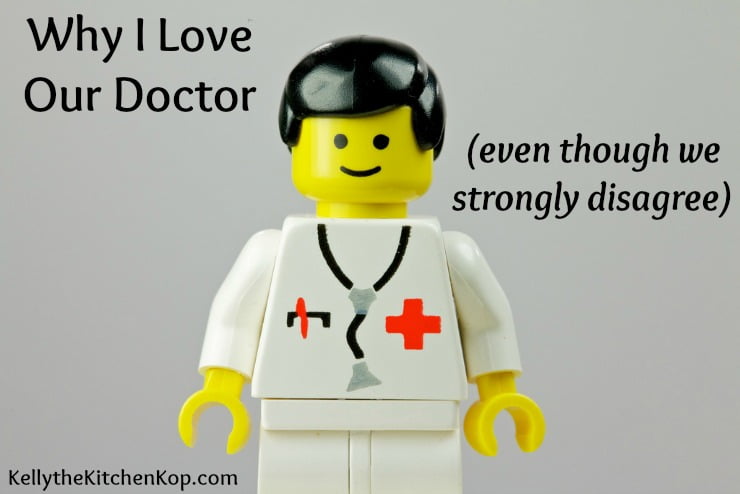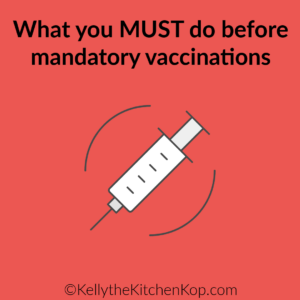 This post is by my good friend and blog assistant, Jill Boman: "My husband and I live in Waco, TX, along with our two awesome young adult kids (AND now in Dallas during the week while my husband attends chiropractic college). I have a small business selling handmade personal and home care products at our farmer's market and local retail sites. I am also Kelly's blog assistant.  I am passionate about real food nutrition, natural health, local food, and I love to cook. Fortunately we have access to lots of local food via Waco's fantastic year-round farmer's market, nearby farms, and even a grocery store that sources much of its food locally.  See all my posts here."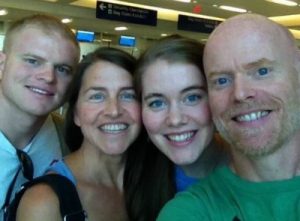 Photo Credit: By Boston at English Wikipedia [Public domain], via Wikimedia Commons.