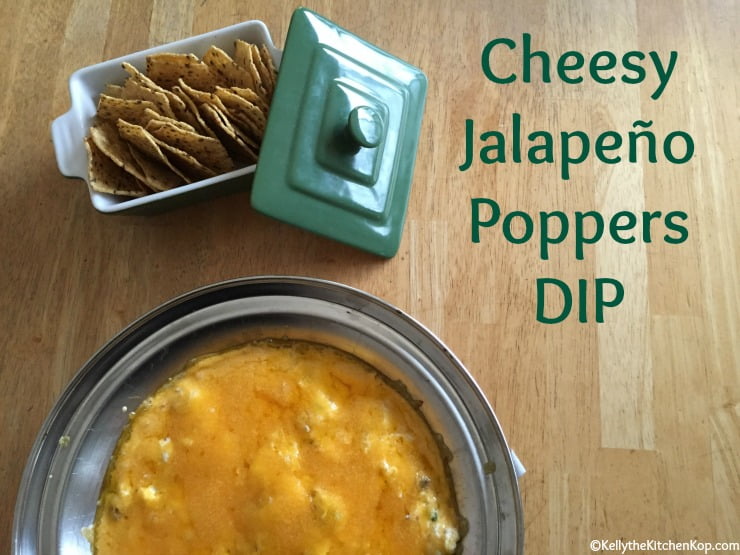 Yesterday we were out of town at a family party all day and I knew there wouldn't be time to make an appetizer for the gathering with friends that we were headed to when we got back late afternoon, so I made this Jalepeno Popper Dip the day before and just put it into their oven for a few minutes when we got there.  So easy!  Making up food ahead of time is THE way to go in order to eliminate stress, and it's always a good idea to do more of that.  🙂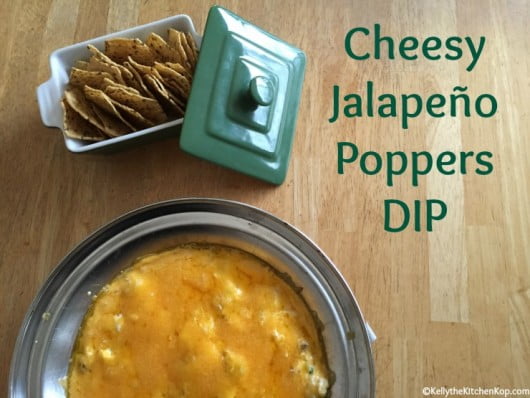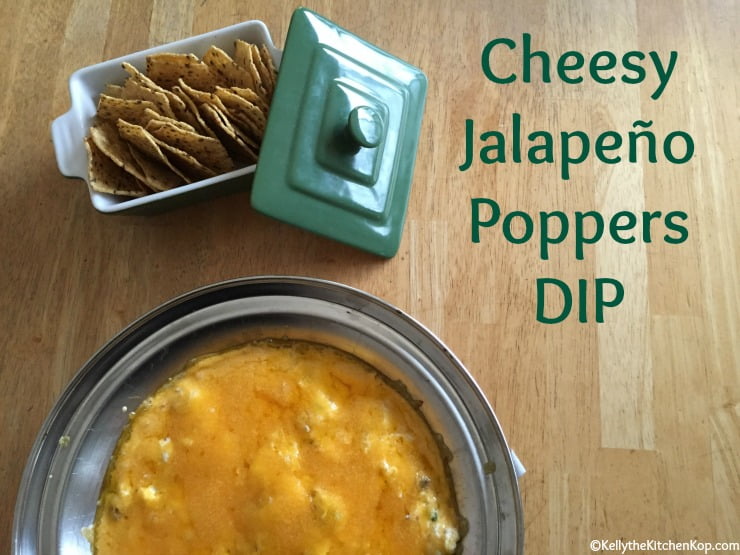 Print
Jalepeno Poppers Dip
Yield 1 pie plate
If you love Jalapeño Poppers, you'll really love this Jalepeno Poppers Dip that you can easily make ahead of time.  You could serve it hot or cold, but either way it'll be a hit -- if it's cold it just tastes like a yummy cheeseball with a kick.
Instructions
Mix all the ingredients but the shredded cheese together and spread into a square baking pan or pie plate.  Sprinkle the cheese on top and refrigerate until about 20 minutes before serving.  Bake in a 350* oven for 10-15 minutes or so, until dip is hot and cheese is melted.  (Just melt quickly on broil if you'd like to serve it hot but still want the probiotic benefits.)
Serve with your favorite organic crackers, or maybe some homemade sourdough crackersor these einkorn crackers.  It's also yummy with organic tortilla chips or veggies like carrots or celery.
Did you make a real food recipe?
I want to see it! Tag @KitchenKop on Instagram and hashtag it #KitchenKopRecipes OR share anything you know I'll love by tagging @KitchenKop and hashtag #KitchenKop -- see you over there!
Let me know what you think!
p.s.  Check out my friend Meg's version.  She uses extra bacon and jalapeños in hers: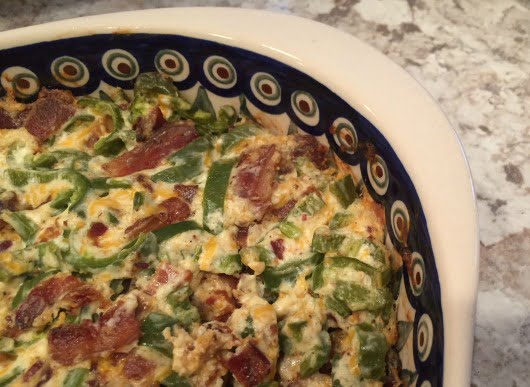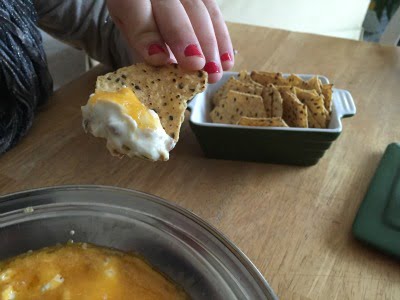 Related posts (or not):