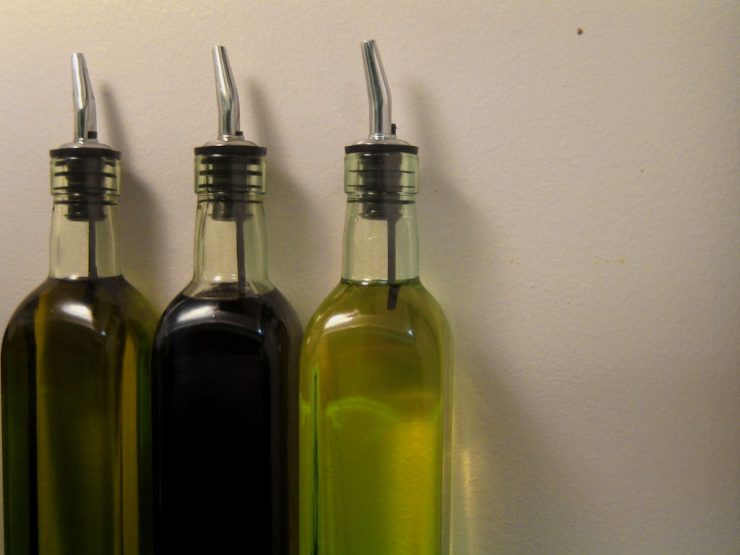 Is Canola Oil Healthy?  Info from Nina Planck on Healthy Cooking Oils

The information below on healthy cooking oils came in an email newsletter from Nina Planck.  This was reprinted here with her permission.  You'll read about the smoking points and flavor differences after tests were done on canola oil, olive oil, coconut oil, and pastured butter/ghee…
Order her book here:  "Real Food for Mother & Baby."
Be sure to comment below to tell us what cooking oils you prefer and for which foods!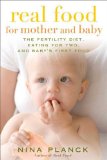 Here's Nina Planck (I tell everyone she's like a rock star in my world!):
We get fan mail good, bad, and scary – but the best ones lead us to new discoveries and greater expertise. Peter Duffin is the current expert in question, and he operates one of the most widely used bison recipe websites in the world: www.bisonbasics.com. Early last fall, Peter asked us to justify our reasons for avoiding canola oil. To recap for those who don't know, we don't use canola because we have no culinary or nutritional reason to do so! We can get omega-3 fats from wild fish and monounsaturated fats from olive oil – both traditional foods. For a 'neutral-tasting' frying oil, we prefer olive oil or a blend of butter and olive oil. No, they don't taste 'neutral' – but neither, in our view, does canola. What does? Water. And we should add one caveat: we don't deep-fry at home, but if we did, we'd probably favor lard for that nutty taste. And we seldom heat oils to the smoking point, because that's a sure sign of damage to delicate fatty acids.
Peter, however, knows all about smoke points, recommends cooking with canola and knows of other experts who are fans as well. We reminded Peter that canola oil is not a traditional food – neither in the quantities consumed, nor in methods of production. And we don't care for the flavor. But Peter is a cook and scientist – think Harold McGee – so he put our skepticism about canola to the test in the kitchen, where it counts. We are happy to present:
Peter Duffin's Smoke Point Flavor Testing
The test subjects:
The test equipment:
12-inch high density Kitchen Aid sauce pan
Over a 15,000 BTU gas burner
The biggest disappointment: refined canola oil. It can take the heat (around 400F before it started smoking), but it did have a slight chemical after-taste that increased when heated. The organic cold pressed canola oil was a completely different animal – it tasted fine to me before and after heat and had a lower smoke point (around 300F). However, it is hard to find, and five times more expensive than regular refined canola oil (about $16/quart). I guess I can thank Monsanto for that.
I love extra virgin olive oil, but its distinct flavor can be a little overwhelming when used as a cooking medium for pasture raised meat. Especially when used for pan searing purposes.The light olive oil, I don't know why it's even made….a complete loss.
The nicest surprise was the coconut oil… completely neutral, both before and after heating. I was able to take it to 365F before it started smoking. Neutrality is very important in the world of cooking pasture raised steaks; it's the pasture in the meat one wants to taste, not flavor coming from a distinctive tasting oil or fat.
Still a lot of people like the taste of butter, especially if it's organic, even better if it's from grass-fed cows. Ghee is my preference in this case, not the actual butter. (Nothing worse than burnt milk solids. Even if I'm sautéing fish it will be done in ghee every time, not straight butter.) I've read in a few places that one can take ghee to 485F, but so far I have only managed to get it to around 400F or so before it starts to smoke.
The conclusion: for pan-frying grass-fed bison tenderloin, the cooking medium, thanks to the information in Nina's book, will be either ghee or coconut oil. If these are too expensive, or too hard to find, perhaps the best alternative is good old-fashioned unsalted (grass fed) butter.  The first choice in frying oil is peanut, with canola a very distant second. Too bad coconut smokes out somewhere between 350F and365F, otherwise I would give it a try – I find you need at least 375F to finish French Fries properly.
A final tip on grass fed meat: the trick is, especially with bison and elk since the meat from both is primarily 'select' grade, steaks can be seared in a pan, but they are best finished in an oven set at very low heat.
     Peter Duffin is an activist for small farming, especially grass fed bison farming. He runs Bison Basics as a non-profit.
Best wishes,
Nina
(Reprinted with permission from Nina Planck/photo by churl.)