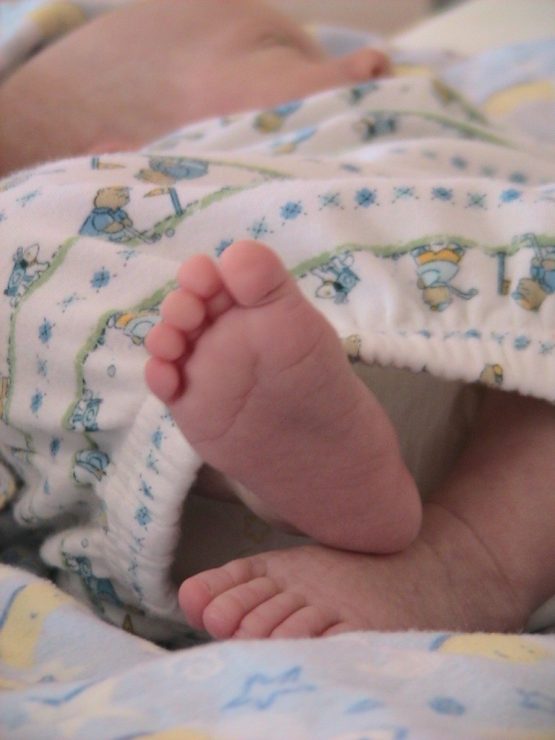 When I know that I'm right I could care less about controversy, negative or otherwise, and any of it that's drummed up by one of my posts brings out responses in me like, "Whatever", "We'll have to agree to disagree", or "Bring it on".  (Such as my posts where I urge you not to blindly follow your doctor, myself, or anyone else regarding things like healthy fats or vaccine decisions!)
However, when I realize that I'm wrong, there's only one thing to do:  write a follow up post and explain how my thinking has evolved this week…
Here's the original post if you missed it:  "You Actually *Can* Drink Alcohol When You're Pregnant!"
The comments from those raising kids with Fetal Alcohol Syndrome just about broke my heart!
So I need to clarify some things.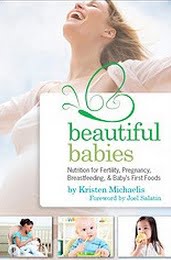 Kristen's Beautiful Babies book is loaded with solid nutritional information and great advice for those wanting to increase their fertility and grow healthy babies with even tempers.  (If you know anyone who wants to become pregnant, is pregnant now, or who has small children, please buy this for them and then send them the info to get a $199 e-course for free!  Click here to Pre-order the Beautiful Babies book.)  I still firmly believe that someone like Kristen, with common sense and good overall health, can drink a small amount during pregnancy (as stated in the original post) with no cause for worry.  As Kristen explains in her book, and as many others commented, this is the advice that doctors and midwives have been giving for years and it was the norm in traditional cultures as well.
But what's got me freaked out is that there are a lot of people out there who do not have good health and who do not have common sense, not to mention that every body is SO different!  
So because I wouldn't want someone to read the title of my original post and think, "Hey, yeah, I can drink when I'm pregnant, cool!" and not read the whole thing, or the comments, and take all the other things into consideration, well, that's why I had to write a follow up post.
First, be aware that besides all the Fetal Alcohol Syndrome comments, there were some other very interesting comments, too, that really make you think.  I wanted to share a few of them here…
From Heather:  "Our medical system likes to find one-sentence answers to things. The like to take the "active component" of an herb, standardize it, and sell it, without paying attention to the fact that the so-called "inactive" components are just as important, because they do things like mitigate side effects of the "active component". They want to have single causes for the collections of symptoms we call "Autism" or "Asperger's" or even "Fetal Alcohol Disorder", when it's pretty plain to anyone who pays attention to research that the real picture is more complicated than that. Obviously, there is more at work in fetal alcohol syndrome than _just_ consuming x amount of alcohol during pregnancy…and it is something that has changed in our makeup over the centuries (yes, I saw that list of older research–almost all of it was discussing alcoholism, NOT alcohol consumption). For that matter, what makes one person an alcoholic who can't touch a drop and another person not? Is it solely genetic? Is it an environmental effect? A nutritional deficiency? Or some combination of the above, as Autism seems most likely to be? It would be nice if doctors admitted to not knowing when they don't actually know something, but the medical profession has a nasty tendency toward arrogance that way, so they say, "We know this" when they mean, 'We think this might be it, but we DON'T know'".
Also from Heather:  "The research is saying that light to moderate alcohol consumption is safe, yet some of you posting here are saying you have or care for children who were harmed by just a few drinks during pregnancy. I think that the person who was wondering about choline deficiency is onto something. Maybe it's not choline, but it really does sound like someone ought to be researching a possible nutritional deficiency that makes a developing baby susceptible to damage by the mom consuming even a small amount of alcohol. (One also wonders if any of these children are NOT vaccinated. FAS that doesn't show up in babyhood would be an awfully handy label for what is actually vaccine damage. Vaccine-caused Autism is brain damage, too, after all.)  There HAS to be something more going on, if we are having kids being harmed in utero by a New Year's Eve toast."
Jeanmarie:  "On the other hand, an Irish guy I used to work with told me that Guinness used to be recommended to pregnant women as a nutritional boost! I doubt it was pints and pints a day, and if I were pregnant, I would probably err on the side of caution, but it's the total package — the diet, supplements, lifestyle/stress, sleep, genetics, environment — that determines the health of the baby. No doubt alcohol drunk by a pregnant woman on an insufficient diet is going to do more damage."
Meghan:  "We are all wonderfully and fearfully made, which means no one is the same. One glass of red wine for someone who processes alcohol slower than normal will affect the fetus differently than someone whose system can detoxify quicker."
This was an important comment, also from Meghan:  "My heart goes out to all the parents and families who are helping children who have Fetal Alcohol Syndrome. Thank you for loving them and giving them a chance when no one else would! You. Rock."
Sarah (in response to a Mom who had six drinks when pregnant and has a child with FAS):  "Are your doctors sure of the diagnosis? Mild ASD and mild FASD* overlap significantly. If you admit to drinking doctors will blame it on the alcohol and give an FASD diagnosis.  One of the weird things about FASD is that one woman can drink like a fish as still have a normal healthy baby and another woman have next to nothing and have a child with FASD."
Leslye:  "In the last year I have become well educated as to the effects of alcohol consumption during pregnancy. One outstanding fact I have learned is that each body receives the effect of any amount of alcohol differently. Thus it's a gamble to have one drink during your pregnancy because you don't yet know what kind of body you are forming in your body. Who would want to take such a chance with a forming human being, one's baby?"
One commenter almost talked me out of writing this follow up post, just because I so disagree with so much of what the CDC says:  "The CDC (Center for Disease Control) says there is no safe amount of alcohol you can drink while pregnant."
Brian said it best, and basically this is exactly where my brain went, too:  "Great comments by all above (I can even excuse the rudeness of some given the sensitivity of the subject for those living with FAS-impacted children). Though initially I was intrigued by the referenced study, my views evolved as I read through the posts. I am now of the opinion that though some mother's metabolism may be able to safely handle a small amount of alcohol, many won't. And without being able to be certain which side of the line you fall on, it simply isn't worth the risk."
So when I'm wrong I'm wrong…
The fact is, we still don't know enough about all of this to put out blanket statements (like mine the other day) saying it's ok to drink when pregnant.  Because, as I said above, everyone is not healthy and everyone certainly does not have common sense.  So if I'm going to err, I'll err on the side of caution and weigh in saying that it's just better, as many said, to not take the risk.