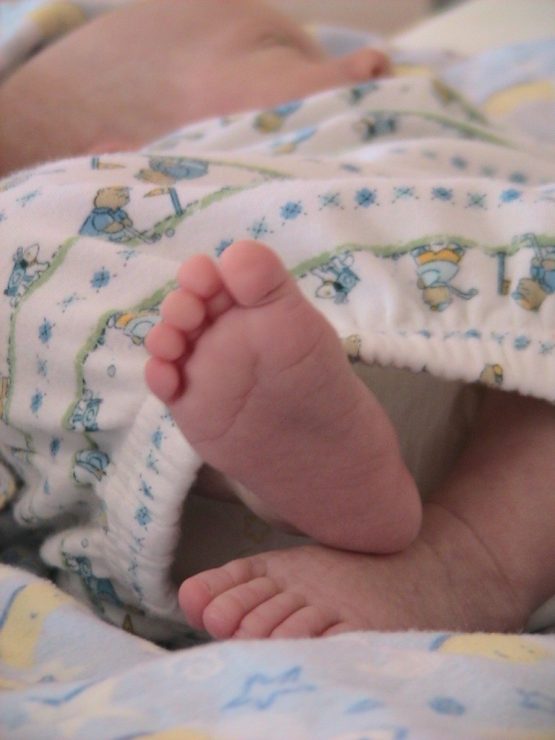 (Be sure to read the follow up post!)
Before I explain, guess what I've got right next to me?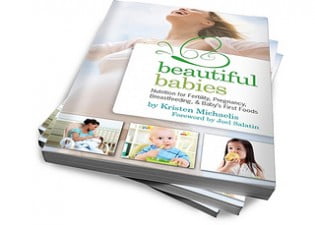 It's the new book:
Beautiful Babies: Nutrition for Fertility, Pregnancy, Breast-feeding, and Baby's First Foods!
When it came today I texted Kristen to say, "I'm holding it RIGHT NOW!"
There's just something cool about holding your friend's book in your hands.  Because I was here when Kristen first started her blog, I've read all her posts, I know she knows her stuff, and now I have the book right here to prove it!
Her common sense approach to all of the hot topics is what I love most about her writing.  She does her research, takes all of the known facts into consideration, looks at it from the view of how traditional (and healthier) cultures did things, throws a little personal experience into the mix, and what you end up with is some solid, trustworthy advice.
Myth-Busting!
And because I always go for the politically incorrect stuff most, one of my favorite parts in Beautiful Babies is where she powers through some nutritional myth-busting.
Is it true that when you're pregnant you should worry about getting listeria from eating eat raw cheese or sushi?
Do you really need that iron supplement?
A personal favorite:  Should you avoid fat and cholesterol?  (My faithful readers know the answer to that question, and if not, read more about healthy fats here.)
And what will really knock your socks off is the one that I wanted to tell you about today…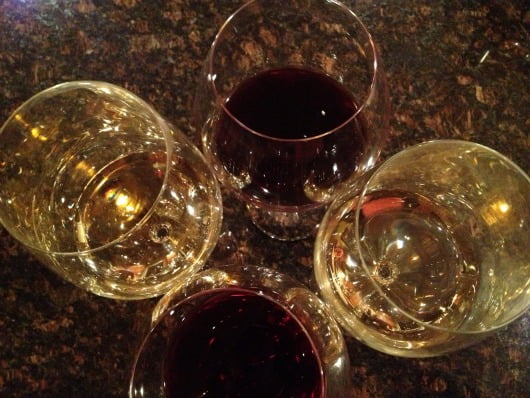 It turns out that a small amount of alcohol when you're pregnant won't harm your baby at all!
As Kristen explains, this is a personal issue and some may not feel comfortable drinking any alcohol during pregnancy; but if you'd like to enjoy a little wine now and then, it's ok!
Before you do this, you may want to read the flaming comments below, though, so you hear all sides! 🙂
Here's an excerpt from Beautiful Babies:
Until recently, there has never been a study measuring the effects of light or even moderate drinking during pregnancy. The studies only addressed heavy drinking—defined as "five drinks or more per day"—or no drinking at all. That's because the risk isn't really coming from women who like to have a beer with their husbands after work or a celebratory glass of champagne on New Year's. Rather, it's coming from women who don't restrict their heavy alcohol intake at all, and the studies on heavy drinking are meant to convince them of the permanent damage they're doing both to their child and to themselves when they continue to drink that way.

Then, in 2010, a large study on light drinking during pregnancy was published in the Journal of Epidemiology and Community Health. It studied 11,513 children whose mothers reported on their drinking habits while pregnant. The study followed the mothers through their pregnancy, birth, and the first five years of the child's life. For the purpose of the study, "light drinking" was defined as two units of alcohol no more than once or twice per week, when a standard unit is 7.9 grams—approximately one small glass of wine. The British research found no negative effects—at all—of such light drinking on five year olds. In fact, the children were slightly less likely to have behavioral problems and performed somewhat better on cognitive tests than children whose mothers had abstained.10

In 2012, a series of five Danish studies were published in the British Journal of Obstetrics and Gynecology. They also monitored alcohol consumption in pregnant mothers and studied the children of those mothers again at age five. These studies defined low consumption as one to four drinks per week and moderate consumption as five to eight drinks per week. Heavy consumption was nine or more per week, and binge drinking was defined as having more than five drinks in a single sitting on any single occasion. A drink is defined as 12 grams of alcohol.

Not only did this series of studies find no negative cognitive, emotional, or neurological effects in the children of light to moderate drinkers, but it also found no harm to children from binge drinking!11 Heavy drinking, of course, resulted in the typical and well known alcohol side effects—behavioral problems, lower attention spans, learning disabilities, etc.

So, what do these studies mean for you? Where should you draw the line?
You'll have to get the book to find out what that meant for Kristen during her pregnancies (here's a hint:  she still drank very little when she was pregnant, so moms, be sure you read the rest of that chapter before deciding how you'll handle this issue when you're pregnant), but again, she used common sense, and she can help you apply that same common sense to your life.  OR to the life of someone you know who is pregnant or hoping to become that way soon!
So be sure to pass on this post to that person!
CLICK HERE TO ORDER THE BEAUTIFUL BABIES BOOK.
So what do you think about this, and if you already have children, did you drink at all during your pregnancy?