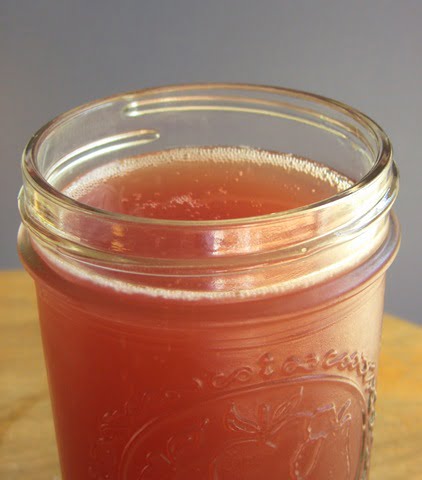 I killed my kefir grains, AGAIN…
A while back when my brother in-law, Kevin, and I were doing all those Kefir Soda experiments, I made a lot of batches of the stuff.  (That was when we figured out how much alcohol is really in Kefir Soda…OK, well mostly he figured it out.)  I think the kids got a little sick of it so I didn't make more for a while…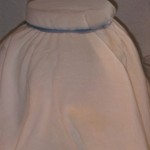 So I sort of let it go for a month… or three.
It was in the fridge, looking like this, and I hadn't even taken a peek at it.  I had moved onto other post research and recipes!
So when I felt like making more kefir soda pop, I dared to peek inside.  It was dark brown and murky.  Bummer.
"Oh no, what did I do to my yogurt?"  You guessed it, more was on the way.  (Does anyone else have as many mishaps as I do?!)
This time I was determined that I needed to learn my lesson about letting things go, forgetting about things, burning things up, etc., and I didn't tell her, I just ordered more kefir grains.
She caught it and refunded my money, the big sweetie.  "You send enough business my way, I can do this."  (I get a small commission when you visit Cultures for Health through my site.  BTW, besides various starters, she also has some cool kitchen gadgets at her online store, super easy cheese making kits, some Real Food books, gizmos to help you with fermenting vegetables, and dehydrators, etc.)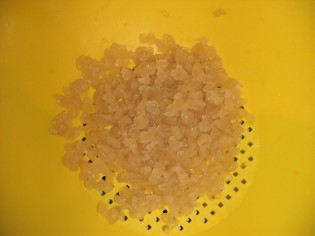 So Julie, patient Julie, sent ANOTHER batch of kefir grains to this dingbat.  Now I'm ready to hydrate them and go again.  This time I'll pay more attention to the part of her instructions about what to do if you don't make more soda for a while.
Do any of you have some tips to share for keeping your kefir grains healthy?