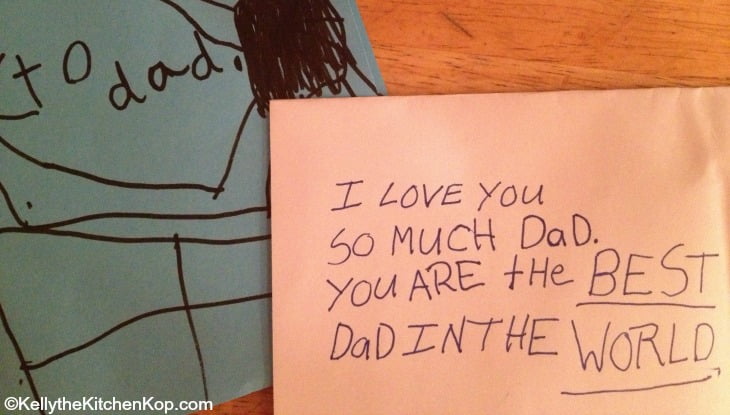 What's YOUR Homeschooling Dad Like? Advice From Michael Farris
Last weekend Kent and I went to the homeschool conference in Kalamazoo, mostly so I could get my hands on curriculum, and I did look at some, but it was a fairly small-ish venue.  The best part turned out to be listening to Michael Farris speak, he's founder of the Homeschool Legal Defense Association.  (We're members there to support their efforts to fight for parental rights, which are not always related to homeschooling.)  He's also the almost former homeschooling Dad of 10 because their youngest just turned 18.
Before I tell you about his comments, first, what's YOUR homeschooling dad like?
In my original post about our decision to homeschool, I explained how it took Kent about 2 days to come around to my crazy idea and from then on he's been HOOKED, and not just in a "that's nice honey if that's what you want to do" kind of way.  The more he thought about it, prayed about it, and read about it, the more he came around to the possibilities and all the benefits to homeschooling.  So now we're a team.  He helps our high schooler with math.  He handles the discipline if it was an especially bad day.  He reads with the kids.  He basically helps with whatever I need, but mostly he's my sounding board and he helps me figure out whatever the latest decision is.  We're in this together and I'm so thankful.  Yes, that's how it should be, but it's not how it is for everyone.
If you're a homeschooling dad reading this, do you have advice for other dads?  (Or moms, could you ask your husbands what advice they'd give?)
Maybe even more importantly, does anyone have advice for moms who do not have good support from their husbands?  (Or in rare cases, Dads doing the homeschooling, and without support from your wives?)

I know it must be difficult, but I'm sure many of you have still pulled it off, and there are others out there who could really benefit from your perspective.

I'll share these random notes with you from Michael Farris' talk directed to homeschooling dads…
Some dads think homeschooling is the wife's concern, but that's messed up thinking.  (I doubt he said it quite that way, but that's what I got from my notes!)
When necessary, discipline should done by dad when he gets home.  (He said that he's only had to come home from work twice through the years, when one of the kids were being especially disrespectful toward Mom.)
Moms were never commanded in Scripture to teach children, that's like commanding a mom to breathe.
Dads get the command, but they can ask for her help.
Wives don't usually care which area dads help them with as long as things get off her to-do list.  (Isn't THIS the truth?!)  Some dads help with school, other dads do dishes or laundry, etc…
Moms have a special relationship with small kids.  Dads have a special role in getting older kids ready for adulthood — teaching them good work habits and preparing them for a career — these kids intentionally guided by their dads will be leaders, bosses, and entrepreneurs.  (He spoke of how his natural inclination is to be lazy, but his Dad broke him of that, work wasn't an option, and nowadays he has three jobs.)
Dad's main roles are to educate, discipline, and protect.  The "protect" part includes fielding any criticism about homeschooling, including that which comes from in-laws.
Remember that people will always heckle you for anything you're doing that's right.
Kids will be productive as adults when they know the difference between freedom and socialism, action matters.
This isn't related to homeschooling, but he spoke about how he believes the purpose of dating is only to prepare for marriage, so they never let their kids date one-on-one, but instead only allowed them to get together with the opposite sex in groups.  (When they're old enough and marriage is an option, then they date.)  Kent and I heard a talk years ago about this by the author of Arms of Love and it rocked my world.  At first I thought it was NUTS, but the idea has grown on me and now makes sense.  We'll see how this plays out in real life, but it's a goal, and we definitely don't encourage "boyfriends" and "girlfriends" at young ages like you see all over TV or even in real life, even as preteens!  Here's another popular book on this topic: I Kissed Dating Goodbye.
He said that he's the only college president (now he's actually chancellor of Patrick Henry College) who says that college is not for everybody.
When your kids are grown parenting doesn't stop, you instead just switch from being CEO to being a consultant.
There was more but that's all I had in my notes, I hope there's some nugget in there that helps you!