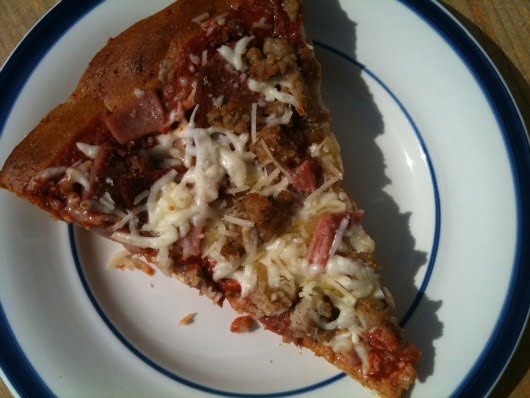 After I posted the homemade pizza crust recipe, I got this from our friend – thanks Andy! (Try to use organic ingredients and the more you can find locally, the better.)
Hi Kel,
Here is the recipe for the homemade pizza sauce. Hope you like it.
Andy's Homemade Pizza Sauce
Ingredients
2 tablespoons olive oil
1 garlic clove, more if you like that taste. Don't over power the other spices though.
1 28 ounce can organic tomato puree. You can make you own if you like.
1 teaspoon of marjoram
1 teaspoon of dried basil
Sea salt and pepper to taste
Instructions
Over medium heat, heat the oil in a pan until hot. Add all ingredients, cover and bring to a boil. Uncover, lower heat and allow to simmer for 30 minutes. The smell is great.
Leftovers store well in the fridge in a glass jar.
Did you make a real food recipe?
I want to see it! Tag @KitchenKop on Instagram and hashtag it #KitchenKopRecipes OR share anything you know I'll love by tagging @KitchenKop and hashtag #KitchenKop -- see you over there!
Enjoy!
Blessings,
Andy
RELATED POSTS: