"It took about 200 years for unions to get us a 40 hour workweek, and it took smart phones about 5 years to completely take them away."
If you're reading this hoping for some answers, you may find a few here, but mostly you'll find someone who is probably just like you. Someone struggling with the issue of how to keep technology under control in our lives, and in our kids' lives.  Maybe we can get a good discussion going that will help us learn from each other…
By the way, the title of this post isn't exactly right. "Stolen" implies that something was taken against our will, but we have clearly allowed this to happen. Certainly not on purpose, though.

Technology is an insidious time and money-sucking beast, isn't it?
First I'll share some thoughts about how it affects my life as an adult, and then I'll talk about how to handle it with our kids.  I believe this has made parenting much more difficult!  (Have you seen this related post from my other blog:  How to Raise Kids to be Committed Christians?)
In my own life:
First — Technology costs MONEY:
I've had my Mac for a few years now, and it has made life much easier in some ways (I swear at it MUCH less than I did at my PC), but now that the wheel of death spins at me a good portion of the day and I frequently have to reboot, it's time to drop big bucks on another one.  It's not in the budget now though, so I sit.  And I wait.
Then there's the iPhone.  Next month my contract is up and I've found a much cheaper way to go, but I have to buy the new phone outright.  That'll hurt.  It's always some piece of technology breaking or wearing out, just like everything else around the house, especially with kids who are so hard on stuff!  Yes, they're only things, but it's annoying.  Any tips or suggestions?  The only thing I've learned is that if they have to pay a portion of it with their own money, it's amazing how they take care of it better.
Next — Technology costs TIME:
Working at home is tough.  I love it because I'm my own boss (find "be your own boss" job ideas here!), and it's flexible, which is especially nice with homeschooling, but the computer is always here waiting, calling out for me to get on there and get caught up.  But getting "all caught up" never happens, does it?  And with our smart phones, we can work anywhere, even on vacation, no matter what our job.  Kent is really good about just turning his off on nights and weekends. (Unless he's got a rare night-job going, then he'll need it on in case his guys on the site need him.)  I do enjoy my business (it's fun firing you up about real food!), so that's one thing, but I sooooo envy those, like Kent, with healthy boundaries who just shut it all down on evenings and weekends.
I'd love to know YOUR ideas for setting up better boundaries and sticking to them.
Here are a few random tips that have helped me recently:
Some of these are related to getting more done, but mostly it's about feeling better, so I can accept and be at peace about what I can't get done each day…
I've been thinking a lot about a post Jen Fulwiler put up on this topic recently: The Secret to Not Being Overwhelmed. I can't say that this has completely taken away my frequent feelings of being overwhelmed, but it has helped a little to remind myself, "Maybe I wasn't supposed to get that done today…" or another favorite, "It'll get done when it has to…"
Now that we're homeschooling, and I've learned the value of the "NO" word, I don't feel as pulled into outside commitments, so that helps a lot. I don't feel guilty about it anymore, either; I'll be able to jump back into church ministries, cooking more meals for people, or other volunteer positions that I know I'd be good at when the kids are grown. God certainly doesn't call me to run myself ragged, so for now I'm a homeschooling Mom and I have my business and that's IT.
It helps to keep reminding myself that even during that one year when all of the kids were in school (the year before we began homeschooling), I couldn't get it "all done" then, either, not even close!  So it's never going to be "all done".
I've been trying to get better about not working on the computer on Sundays, so I can hang with the kids, cook something extra delicious, and enjoy my favorite pastime: reading. If I could just be better about that, then working evenings and Saturdays probably wouldn't bother me so much.  I can't always pull it off, though, especially if we're gone all day on the Saturday prior.
I've been better about going to bed with Kent between 9:00 and 10:00 — for real! Then I get up early and work when I'm fresh and the kids are still sleeping.  It's so nice and quiet, and I've got my coffee…   🙂
In Our Kids' Lives:
Worse than all of the affects on my own life, are the ramifications I see in our kids' lives. Our oldest has his cell phone on him at all times, and of course he won't listen to his Mom and get this radiation reducing case like I have (I even said I'd pay for it!). Our almost 15 year old gets all stressed out when someone has raided their Minecraft site (although I do love the mostly NON-violent play on that game). Our 12-year-old daughter loves to watch cooking shows on the iPad.  Our 8 year old enjoys playing FIFA on PS4 with his big brother. Yes, there's the option to "go Amish" and rip it all out of here. But, besides that it would be a bit hypocritical when I spend so much time myself on electronics for my business, I also don't see how we could go back now.  It's what our teen DOES with his friends, not all the time, but a lot. It's also something good for us to take away when they're grounded. We're pretty good about boundaries with the younger two, and thankfully they do love doing/playing other kid things, being outside, etc., but in the next breath we complain that they don't like to read as much as we do. I just don't have the answers.
We're all on our electronic devices too much.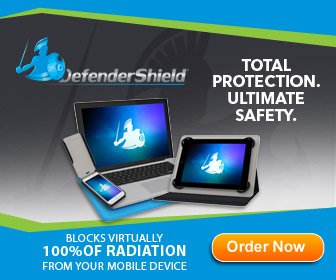 To monitor what they SEE online (probably even more harmful than radiation!), even what they might see by accident, we use Covenant Eyes — it's not so restrictive that they can't move around online at all, but it blocks most of what you don't want them to see and also sends weekly reports so you know everything they came across.  It's easy to set up, too.  
Watch this video with more about the technology rat race:
They call it the great American speed up.  So many of us today seem to be in overdrive."

"If you're old enough you remember a day when after work you go home from work and maybe once every six months you would get an after-hours call from work, but for the most part you didn't think about work until it was time to go back to work the next day. Well, not anymore. Now work is in your hand, on the screen, staring you in the face…"