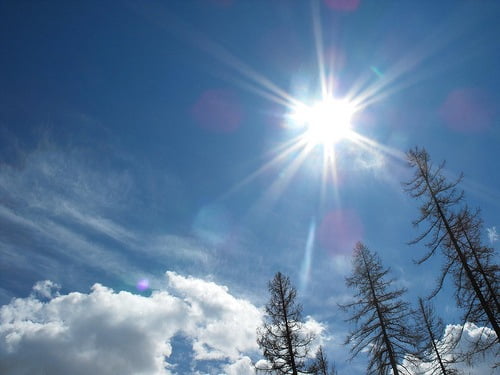 Gluten Sensitivity vs. Celiac Disease
(Note — don't miss this newer post:  Could THIS be the cause of the gluten sensitivity epidemic?!)
My friend, Jen, sent along this article, "Study Sheds Light on Gluten Sensitivity".  Read a few excerpts:
""For the first time, we have scientific evidence that indeed, gluten sensitivity not only exists, but is very different from celiac disease," says lead author Alessio Fasano, medical director of the University of Maryland's Center for Celiac Research."
(How many of you are saying, "No kidding…"?)
"The incidence of celiac disease is rising sharply—and not just due to greater awareness. Tests comparing old blood samples to recent ones show the rate has increased four-fold in the last 50 years, to at least 1 in 133 Americans. It's also being diagnosed in people as old as 70 who have eaten gluten safely all their lives."
It ends with a hopeless statement:
"For now, a gluten-free diet is the only treatment recommended for gluten sensitivity, though some may be able to tolerate small amounts, says Ms. Kupper."
But I think they're wrong. 
The GAPS Diet could heal MANY people with gluten sensitivities!  Could everyone be healed?  Probably not.  But MANY can, and isn't it worth the SHOT anyway?  Especially knowing that gluten sensitivities could only be the first of many problems ahead if you don't heal the issue itself and not just avoid what causes the symptoms?
Dr. Natasha Campbell-McBride from the UK healed her son of Autism with this diet by healing his immune system and "leaky gut". 
She says, "People with food allergies and intolerances should go through the Introduction Diet in order to heal and seal their gut lining. The reason for allergies and food intolerances is a so-called 'leaky gut,' when the gut lining is damaged by abnormal micro flora. Foods do not get the chance to be digested properly before they get absorbed through the damaged wall and cause the immune system to react to them."
Read Dr. Campbell-McBride's 12-page article on this very topic, long but worth the read:  The GAPS Diet and Food Allergies.
Here's what Ann Marie says about her health history:
"When I was 25, I was very sick. I was diagnosed with rheumatoid arthritis. The doctors said I would end up in a wheelchair.  I also suffered from chronic fatigue syndrome, adrenal exhaustion, and chronic respiratory allergies and sinus infections. I was young, but I felt like an 90-year-old woman. Getting out of bed was a challenge; I was constantly getting sick. I was exhausted and miserable.

I was on nasal inhalers for my allergies and sinus infections and taking pain medication daily for my arthritis. By covering up my symptoms with drugs, I went on eating gluten and sugar, which were damaging my gut even more.

By changing my diet, I was able to reverse all my symptoms. Instead of ending up in a wheelchair, I get to enjoy my life."
More info: