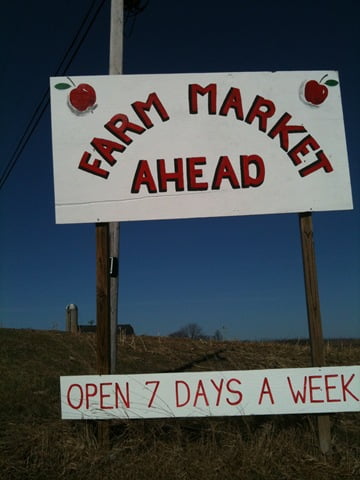 I've said it many times, and had to hear it often myself in the early days after my "food conversion":  unless you get to know your farmer, you won't know for sure how your food is grown.
Thank you Jen for sending me a link to the following video that gives us all a great reminder.  (This was too shocking and too important to wait until Monday's mix-up post!)
While we'd like the easy way out, and to be able to blindly believe every vendor at the farmer's markets, unfortunately we can't do that.
My favorite farm market vendors at Earthkeeper Farm are now my friends, too.  I've been to their farm a couple times, and even interviewed them for my Rookie class.  I've seen firsthand how the food is grown and heard the passion in Andrew & Rachelle's voices for their sustainable methods.  That's why they are my first (and often only) stop for produce at our farmer's market on Saturday mornings.  There is now another chemical-free vendor there, but I don't know them at all and have yet to visit their farm.
Watch the video and let me know what you think:
False Claims, Lies Caught on Tape at Farmers Markets (from NBC Los Angeles)