If you're wondering how to make fried cabbage, then this simple fried cabbage recipe is for you!
Do you sometimes struggle coming up with side dish recipe ideas?  (Or keep reading for how this can be an easy main dish, too!)  This picture doesn't accurately reflect how good this tastes, trust me.  Plus I brown it even more than the picture shows, for more flavor.
Although I normally love anything fried, when my brother said he loves fried cabbage, it didn't sound that great to me.  But now I LOVE it, and it's one of my new favorite side dishes. It's got zero carbs, too!  As it fries, the edges get crispy and it brings out a great flavor.  See how easy it is to make…
I got organic cabbage at the farm market, cleaned and then shredded it in my Bosch – I LOVE my Bosch, as you know by now.  (Most of this was for sauerkraut, which is coming along nicely.)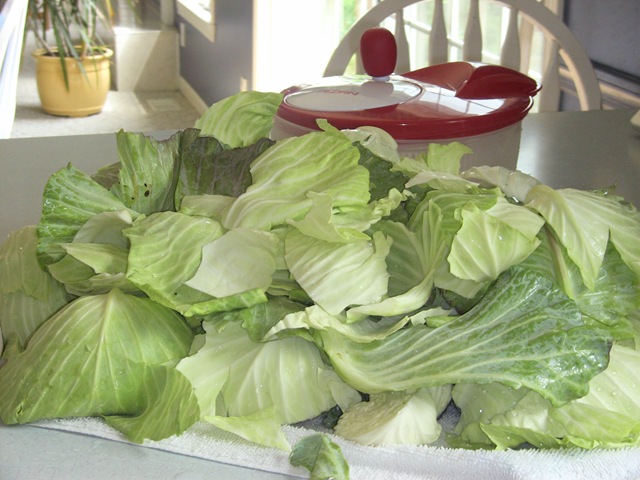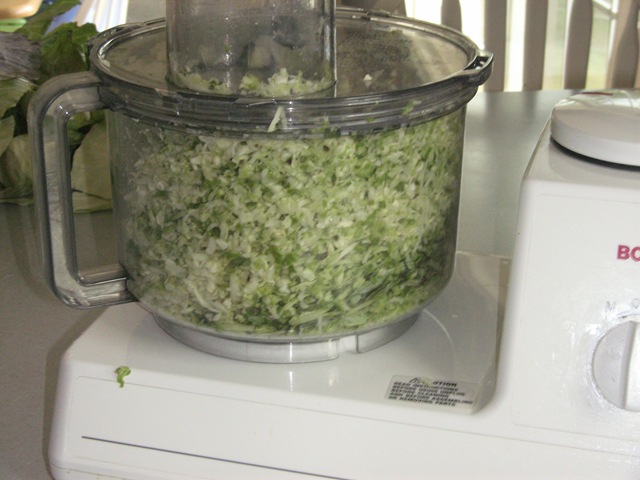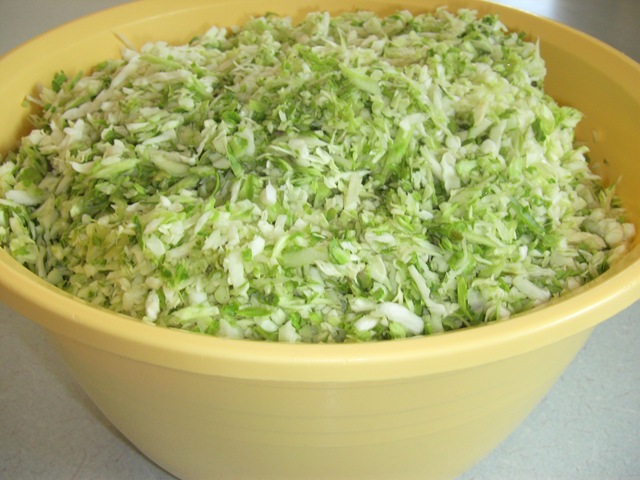 Here are the instructions in one sentence, with a total of TWO ingredients:
Put a generous amount of butter in a cast iron pan (at least 2 Tablespoons/per 1 cup of cabbage), add as much cabbage as you'd like (remember it cooks down a lot, so use more than you think per person), and fry until golden brown and crispy.  You'll need your heat fairly high (to get it crispy), but obviously, don't let it burn. By the way, my brother makes this into a main dish by adding a little onion and sausage.

 That's it, simple fried cabbage!  You can also make purple fried cabbage for even more antioxidants: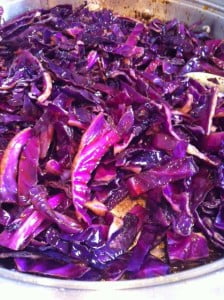 Let me know what you think.  🙂