I have sad news to share…
In the past I've told you that Kent's Dad was diagnosed many years ago with Alzheimer's (read more at that link).  Saturday his battle ended and he was finally free.  When Ron took his last breath he was surrounded by Mary Ellen, such a faithful example to all of us, his 5 sons, and many more loved ones.  Kent had been calling and texting me and when "Anytime now…" came through, the kids and I prayed and cried and thanked Jesus that because of Him, we know that goodbye now isn't forever.  (Read more about that here.)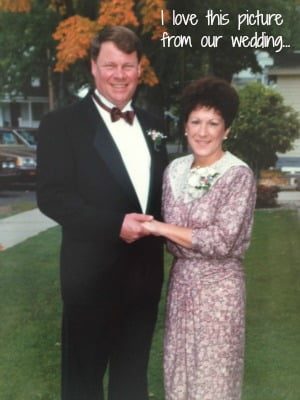 As heartbroken as we are, in a way we are also rejoicing that it's finally over for him. 
Now he's with his great-grand baby, precious Annabel, who passed away just a few months ago; and thirteen years ago to the day, our sweet thirteen year old niece Leah went before him, after a rock-our-world brain tumor diagnosis nine months prior.  Now of course we pray that God's love and grace and peace will be like a blanket surrounding Kent's Mom in the coming months.  Please say a prayer for her.  She went to see him every day.  They truly modeled what marriage and commitment means, and that's not something we see much of anymore.
Guess how they met? 
It was when they were both driving their tractors into town to the elevator to deliver grain.  Isn't that the best story?!  Mary Ellen's parents wouldn't let her marry until she was 19 years old, so they got married one day after her birthday.  I've told her how much it means to us that she was such an example of faithfulness to our kids.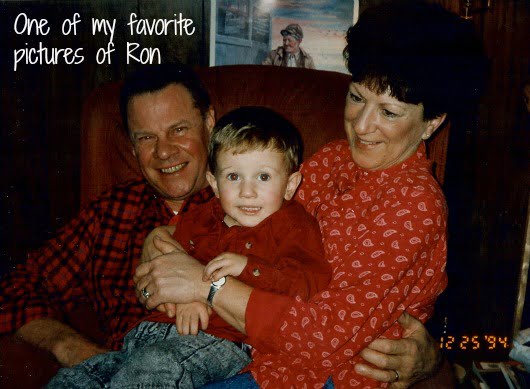 One thing that isn't in his obituary, because it's not something that's easy to put into only a few words, is the kind of guy he really was.  He was solid.  He was strict with his boys and loved them deeply.  He never ever tip-toed around them in fear that he might hurt their feelings, because he wanted them to grow up to be real men.  He always had a wisecrack on his lips, but never a crude or hurtful one.  In the almost thirty years that I've been in the family, I've never felt anything but loved and welcomed by he and Mary Ellen, and everyone who knows them would say the same.  The fact that their five boys grew up to be so close, that they'd do anything for each other and enjoy being together, says a lot.  Each one of them have turned in to solid men themselves…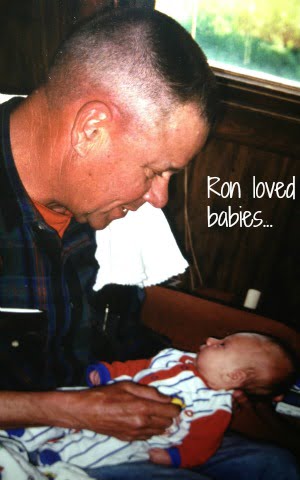 They all love kids as much as Ron did.  The four who are dads put their families first, well before their careers.  The one who isn't a dad is a police officer, so he knows what it's like to put others first, too.  (He works every Christmas so the guys with kids can be home, is that cool or what?)  Like Ron and Mary Ellen, they do the right thing in life, even when it's not easy and when no one is looking.
I told the kids that heaven must have been celebrating, because look at the sunset that evening:
What a man.  Thank you Lord for such a gift.